Tala Madani, Lillian Lovelace receive honors at MOCA's Distinguished Women in the Arts luncheon
Molly Sims, Ali Larter and sisters Erin and Sara Foster could easily be spotted in their flowing, free-spirited Etro print frocks at the Museum of Contemporary Art's Distinguished Women in the Arts luncheon.
The luncheon, which was presented by the MOCA Projects Council, featured a runway show of the brand's fall/winter 2017 women's collection of bohemian-chic fashion, and more than a few of the guests, along with the actresses, turned up in prints for the occasion.
"I die for Etro," Sims said. "There's never been a print from Etro that I haven't loved. I'm a bit of a hippie at heart."
Said Larter, "You can take out an Etro dress 10 years later, and it looks fresh as the day you bought it."
The event
The 10th annual luncheon honored philanthropist Lillian Lovelace and artist Tala Madani. The Wednesday event, which was at the Beverly Wilshire Hotel, has recognized a long list of notable figures over the years, including Tina Brown, Twyla Tharp, Anjelica Huston, Yoko Ono and Annie Leibovitz, for their leadership and innovation in the visual arts, dance, music and literature.
The program
Museum director Philippe Vergne welcomed the predominantly female audience, first noting that the voice of the announcer is known as "the Voice of God." "You might have noticed that today. It's a woman's voice," he said.
The museum's chief curator Helen Molesworth then introduced Madani, followed by MOCA trustee Susan Gersh, who spoke on behalf of Lovelace, but not before giving a shout-out to L.A.'s baseball team. "Go, Dodgers," Gersh said, just a few hours before the team lost the final game of this year's World Series.
The crowd
The luncheon mixed artists, art collectors, actors and others, including museum supporters Edythe Broad, Lilly Tartikoff Karatz, Kathi Cypres, David Johnson, Sutton Stracke, Wonmi Kwon and Mandy and Cliff Einstein. Ann-Rose Kaplan, president of MOCA's Projects Council, was chair of the event, along with co-chairs Eydie Desser, Sharon Romick, Nancy Koven, Marilyn Resnick, Carol Stein and Stephanie Vahn.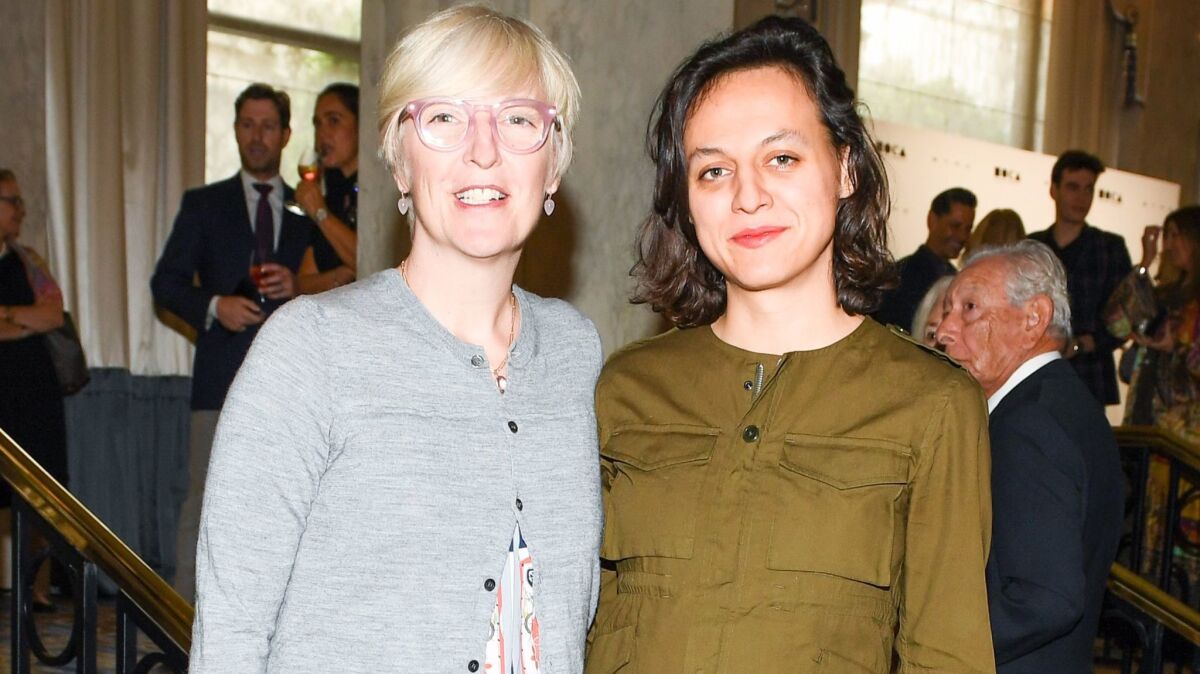 The quote
Kaplan said she was "over the moon" when Etro agreed to support the group's luncheon. "Teaming an artistic fashion house like Etro with our women in the arts event is so appropriate because art influences fashion, and fashion influences art," she said.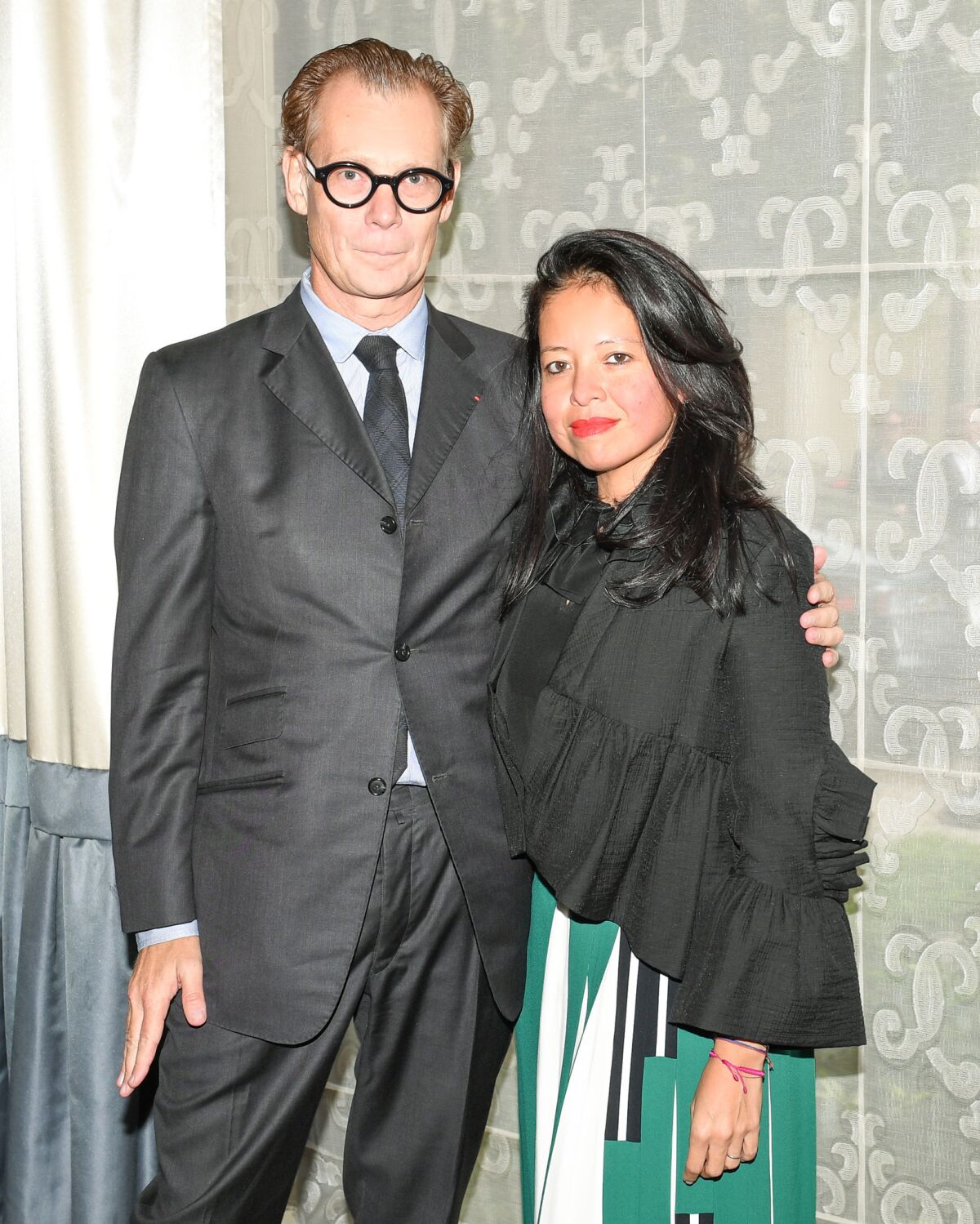 The numbers
Tickets for the 400 guests ranged from $350 to $1,000 with proceeds of $100,000 earmarked for MOCA's programs including education and exhibitions.
Ellen Olivier is the founder of Society News LA.
For fashion news, follow us at @latimesimage on Twitter.
ALSO
Laugh at cancer for a good cause with Ray Romano, Marc Maron and more Saturday
50 fashionable firsts to mark South Coast Plaza's 50th anniversary
Maxfield hosts an athleisure-flavored Valentino shop-in-shop through Friday
---