Nicolas Bijan Pakzad focuses on a new generation of super-wealthy shoppers with his boutique at the Waldorf Astoria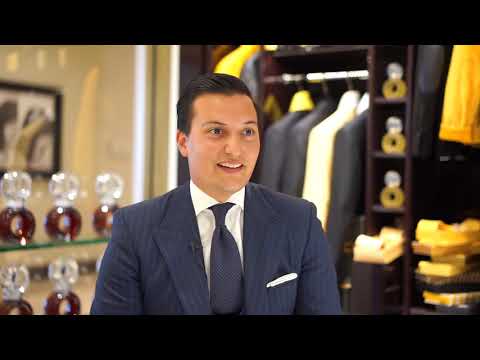 Nicolas Bijan Pakzad took over his dad's Beverly Hills business -- and recently opened a luxury boutique at the Waldorf Astoria.
On a table at the new Bijan boutique in the Waldorf Astoria hotel in Beverly Hills sit framed photos of the rich and celebrated, among them former President Clinton, who was the store's first customer when it opened in September.
Clinton is just one of a number of powerful and well-known men the House of Bijan has dressed since it opened its original flagship store on Rodeo Drive in 1976. That list of famous clients includes former U.S. presidents — George H.W. Bush, George W. Bush and Barack Obama — as well as the kings of Spain and Saudi Arabia and a host of global billionaires.
The company is now run by Nicolas Bijan Pakzad, who simply goes by Nicolas Bijan, son of the late House of Bijan founder Bijan Pakzad. Recently the brand was pulled into a media squall after the Associated Press and other news outlets reported that Paul Manafort, President Trump's former campaign manager who was indicted on charges including conspiracy and money laundering, reportedly spent more than $500,000 at Bijan.
"Since we dress some of the most high-profile and powerful men and women around the world, it is very important to respect the privacy of our clientele," said Pakzad, a soft-spoken 26-year-old with impeccable manners, who declined himself and through a publicist to comment further on the subject.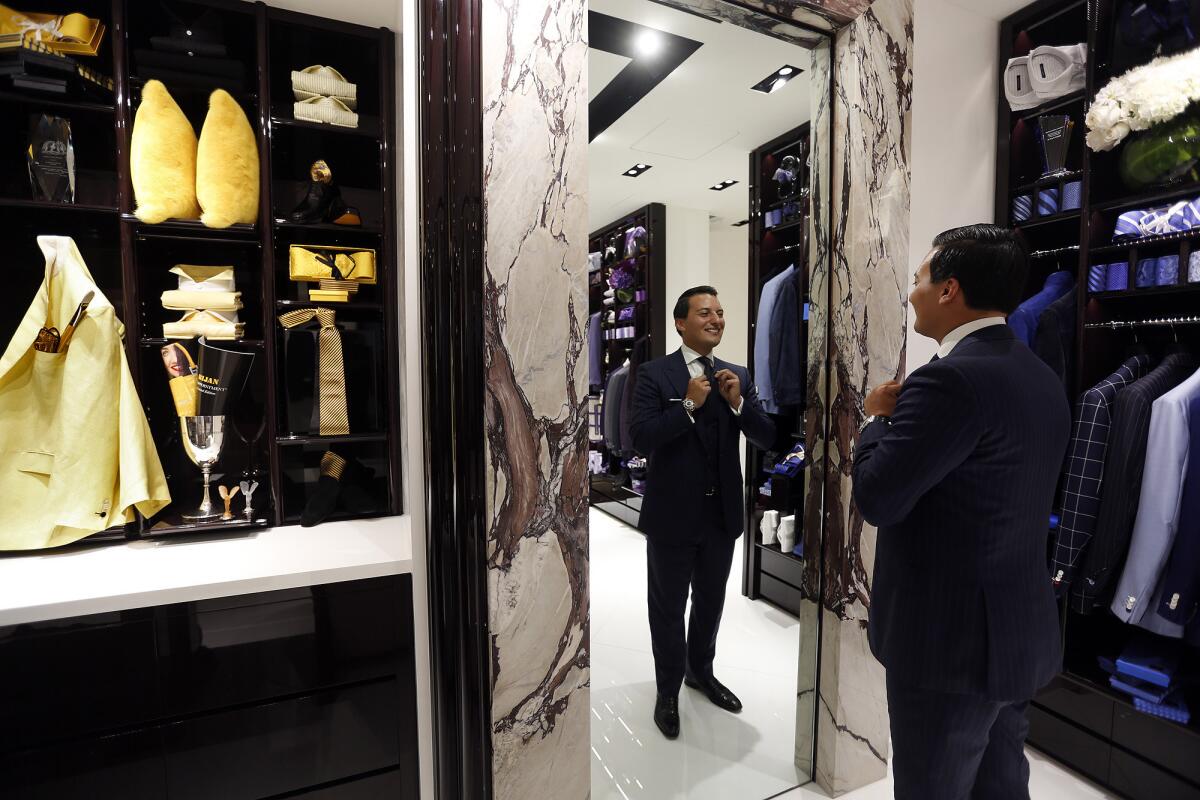 It's discretion that, perhaps, is expected by men who buy Bijan's $12,000 suits — or one of the limited-edition yellow Rolls-Royce Phantoms that the house did in collaboration with the prestige car brand — one of which was stationed outside the Waldorf Astoria on a recent morning.
The new outpost is a microcosm of the 6,500-square-foot flagship Rodeo Drive store that Pakzad's father established 41 years ago. His son opened the Waldorf Astoria satellite to cater to clients who might want to pop in for a quick browse rather than make an appointment at the Rodeo Drive store, which is not open to walk-in customers.
"The Rodeo Drive store can be intimidating," said Pakzad, who wears a suit and tie daily and puts out monogrammed linen coasters for guests' crystal tumblers of water. "It can be too much for some people."
Despite being a millennial himself, Pakzad has no plans to introduce an e-commerce component. If you want one of the brand's hand-made suits, shirts, fragrances or suede jackets, you actually have to come in and buy one.
"We've been able to stand apart because we are selling an experience," he said. "It's about quality and exclusivity. In the Rodeo Drive store, you are usually the only person in there. If we have more than two customers at a time, it's chaos."
Pakzad is taking the brand forward in other ways. In 2014, three years after his father died, he launched a women's collection, starting with a made-to-order handbag in alligator with palladium hardware that costs about $65,000, and $175,000 if embellished with diamonds. He's also developing a line of wallets and looking at additional women's offerings.
He has found other ways to adjust to the shifting retail climate. He's selling more sports and leather jackets than three-piece suits. And instead of servicing a small clutch of older billionaires who come in and make mammoth purchases, he's seeing younger people eschewing the "one-in-every-color" mentality for a few select pieces.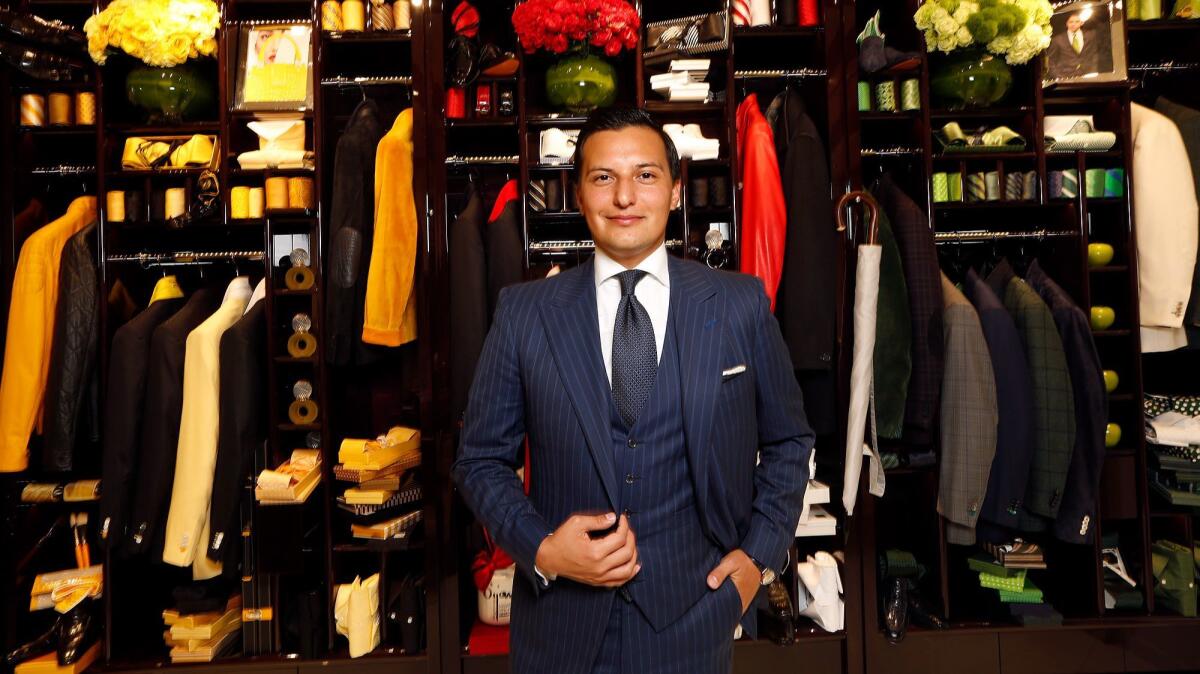 "It's healthier and more stable because we're not so reliant on one man," he said.
So, while he still sees the clients who used to shop with his father, he's now working with their children and grandchildren too.
"A lot of our customers have been shopping at the House of Bijan for longer than I've been alive," he said. "And that I can have a relationship with their children for the next 40 years is a big honor. My father left something very beautiful behind. We now have the opportunity to make it even more beautiful than before."
For fashion news, follow us at @latimesimage on Twitter.
ALSO
Fendi fetes — and funds — a rare Caravaggio exhibition now at the Getty Center
Bijan property on Rodeo Drive sells for $19,000 a square foot
Bijan Pakzad dies; Beverly Hills designer of luxury menswear