Q&A: Stella McCartney on scents, responsibility and the relaunch of her Peony fragrance
"We are all wearing the uniform," said fashion designer Stella McCartney, donning a tan zip-front jumpsuit of her own design that happened to match a denim version worn by this reporter.
Hours before presenting her women's autumn 2018 and men's autumn and winter 2018 collections Tuesday night at a star-studded party at SIR Studios in Hollywood, McCartney sat down with The Times to discuss scents and more.
Her eponymous brand's Stella In Two Peony fragrance, introduced in 2006 and since discontinued, was relaunched with Coty Inc. as Stella Peony earlier this month at Sephora stores. It has a new fuchsia flacon and more eco-friendly formulation and packaging, in keeping with McCartney's ethical style ethos. Starting at $25 for a roller-ball eau de toilette, the fragrance blends notes of peony and geranium with mandarin, freesia and lotus flower, grounded in amber and sustainably sourced patchouli.
Are there dirty little secrets in the fragrance world that you want to banish?
When you're a novice, you presume that every ingredient comes from a flower or a field, but some are now bio-mimicry. My reaction to that type of thing is, "Oh, my God, it's terrible. It's the devil. What is that? Synthetic?"
But when you consider water sourcing or shipping halfway across the world, there are a million arguments for and against a real rose and a bio-mimicked rose being better for the planet. So you try to make the more mindful decision.
Photo Gallery: Stella McCartney Autumn 2018 presentation »
It's about asking questions and being honest. Maybe I can push for an organic rose, but it's impossible to be 100% organic when you add alcohol. At the same time, we are more sustainable in this arena. I do my best and I push for organic outer packaging. It's a learning process.
Do peonies evoke certain memories for you?
I grew up on an organic farm in England and I'm obsessed with roses, but I really dislike factory-grown roses where they're all the same length with religiously straight stems. It doesn't matter what it looks like if it doesn't have a smell. So my inspiration for the original Stella scent in 2003 was an English country rose, a climbing rose with a very heavy scent. When it came to translating that in a new way, I was drawn to peonies because I found out they are also in the rose family. I have always loved the look of peonies. I grow them in my garden on my farm and have them in my house, but they're more of a visual flower for me because they aren't fragrant. When I looked deeper, I found that some types of peonies do have a scent and I was drawn to the delicacy of it.
Do you have any other distinctive scent memories?
When I'm creating new fragrances I often say, "Let's work on horses and hay and straw." I grew up on a farm, so there were always smells like that. I also try to push smells. What does dew smell like? Or moss? … It's funny, when I walked in here today I instantly got the smell of a recording studio, which for me is a massive memory smell. There's such a specific smell for me in musical instruments and the sound insulation on the walls. It's a masculine smell.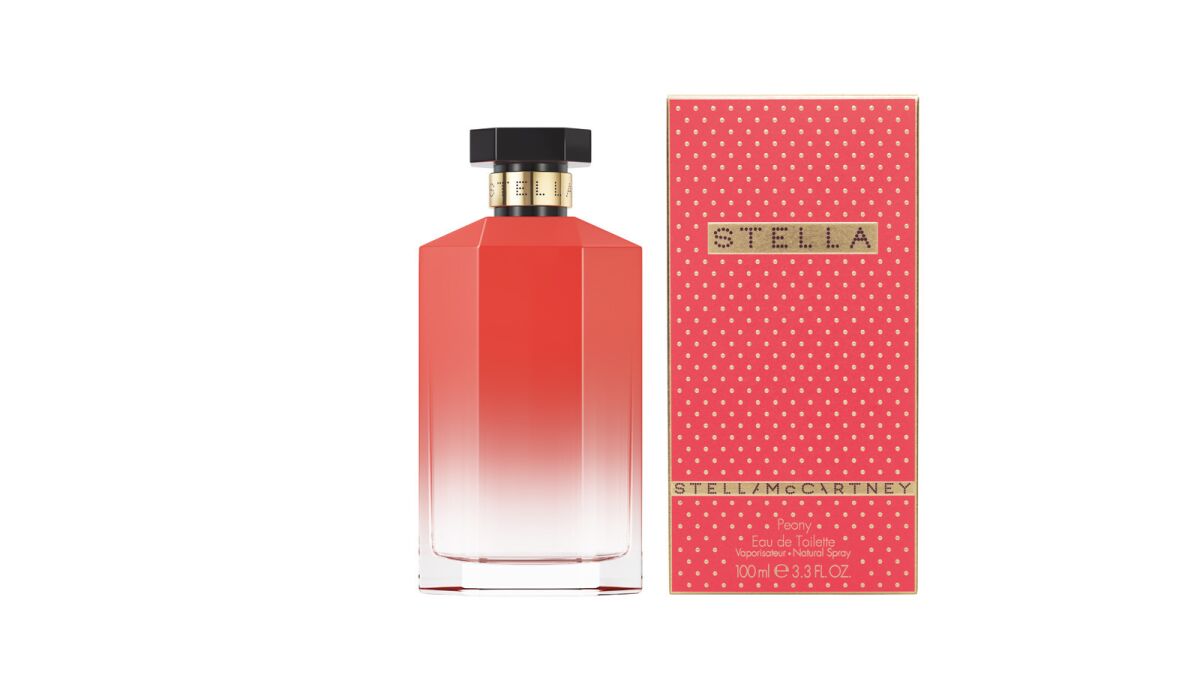 Is there a men's scent on the horizon?
It's clearly going to be that of a recording studio. I've given you the scoop. Sweaty bass strings.
What notes would you use if you were to create the scent of Los Angeles?
Los Angeles has amazing smells: the ocean, the dust of the dry soil, night jasmine, cactus and desert blooms. I'm fascinated with flowers like jasmine that come out at night; I find that very sensual. The only problem with L.A. is that everyone seems to go to bed at 9 o'clock.
Any connection between the fragrance and the fall fashion collections?
We're showing the men's and women's lines together tonight, and I always have a masculine and feminine collision in the fragrance, such as amber with peonies. The fragrances I create are honest in their approach. They're quite simple and effortless and approachable and natural. There aren't too many layers of information. And I think that ties in with how I create clothing.
For fashion news, follow us at @latimesimage on Twitter.
---