Taraji P. Henson wants to change the stigma surrounding mental health problems in the black community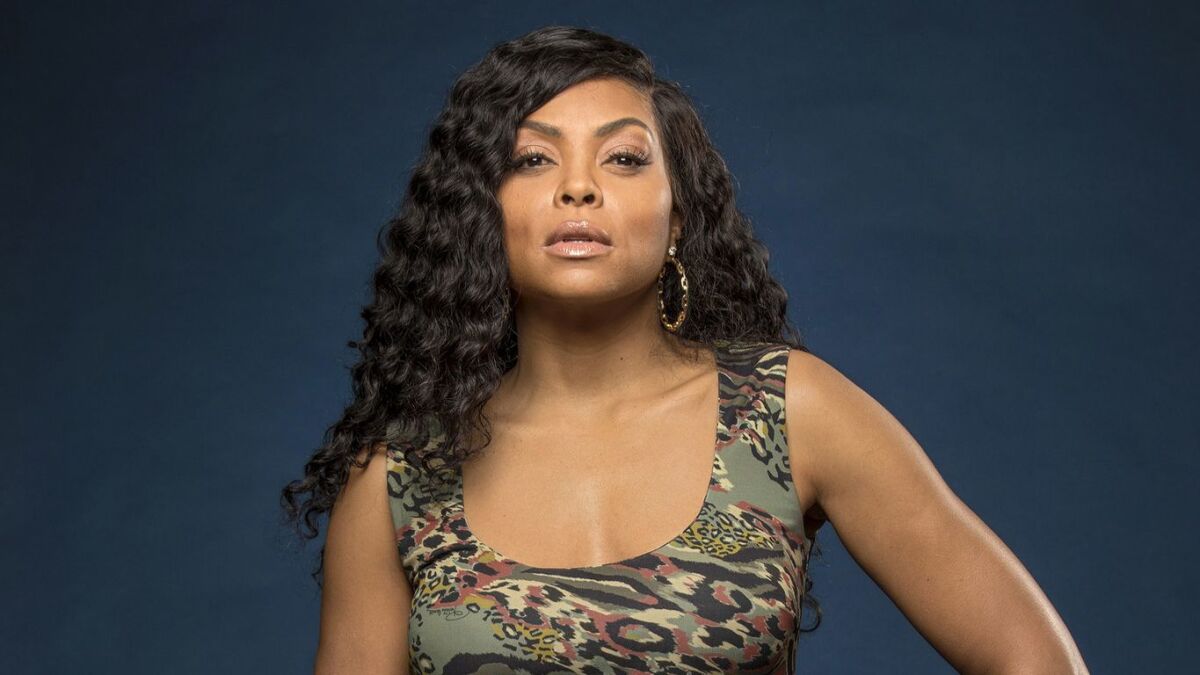 Taraji P. Henson's personal belongings were scattered throughout a rented Beverly Hills mansion off Mulholland Drive, the site of a one-time charity event the actress was hosting. In the mix were a Chanel tweed coat, an Adidas track jacket, a form-fitting Alexander McQueen dress, shoes by Christian Louboutin and bags from Valentino and Miu Miu.
For many, cleaning out a closet is a fresh start. However, Henson's charity yard sale represented much more for the "Empire" star. On a sunny September afternoon, Henson, clad in a red Gucci dress, was selling pieces from her wardrobe to benefit her new nonprofit, the Boris Lawrence Henson Foundation. The organization's focus is to combat what Henson believes is a stigma surrounding mental health challenges in the black community.
"I noticed that my white friends would always say, 'I'm going to see my shrink at 3 o'clock,' " she said. "There's no shame in their game. It's a part of taking care of your total health. Well, we don't look at it that way. In our community, it's taboo. It's taboo to even talk about it because we'll call each other crazy or we're demonized or we're misdiagnosed. There are trust issues because there are not enough of us in the field."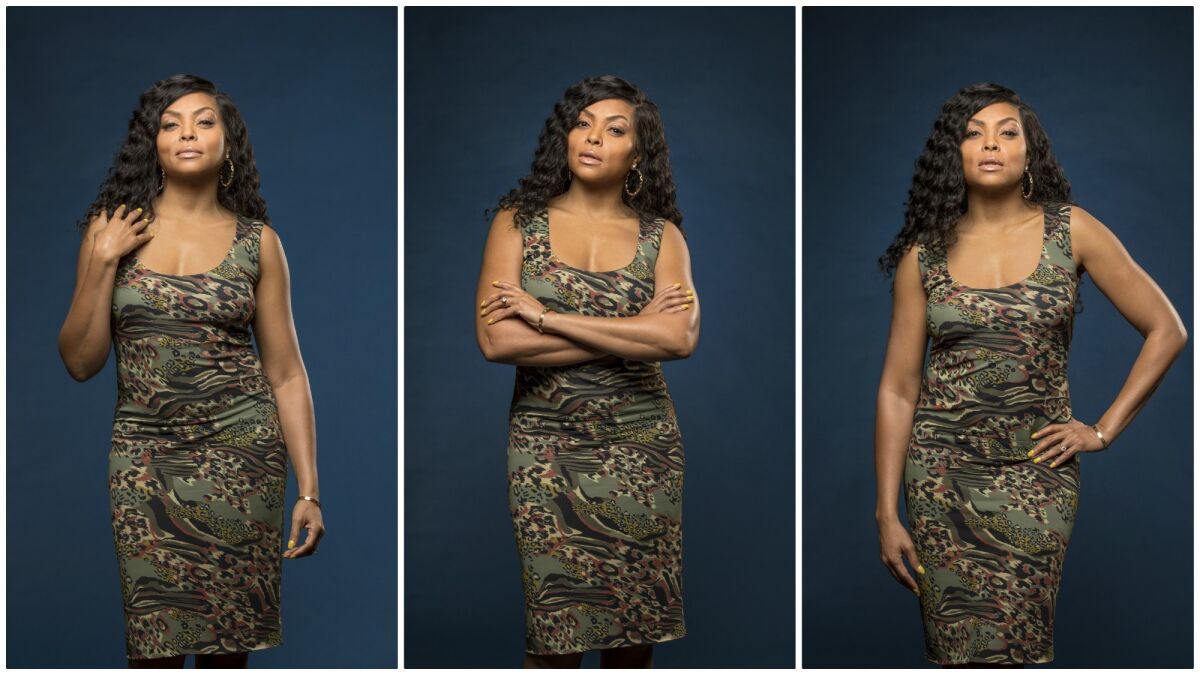 This was the impetus for launching her foundation. Henson's longtime friend Tracie Jade Jenkins serves as the organization's executive director. The nonprofit is named after Henson's father, who suffered from post-traumatic stress disorder following his service in the Vietnam War. "We had a cat, and the cat got into the blinds one time," Henson recalled. "My dad woke up in a rage. … I was 17. I was like, 'How long ago was Vietnam?' He was still dealing with it."
Although her father died in 2006 of liver cancer, Henson wants his legacy to live on through the organization. "He was a big part of my life," said Henson, who plays Cookie Lyon on "Empire."
"He's a big part of why I'm the way I am and who I am. He has a lot to do with my Cookie-isms on the show, she said, revealing a tattoo on her left bicep that reads, "The Truth." "I thought, 'What a great way to celebrate his life.' A man who walked in his truth, and he wasn't ashamed."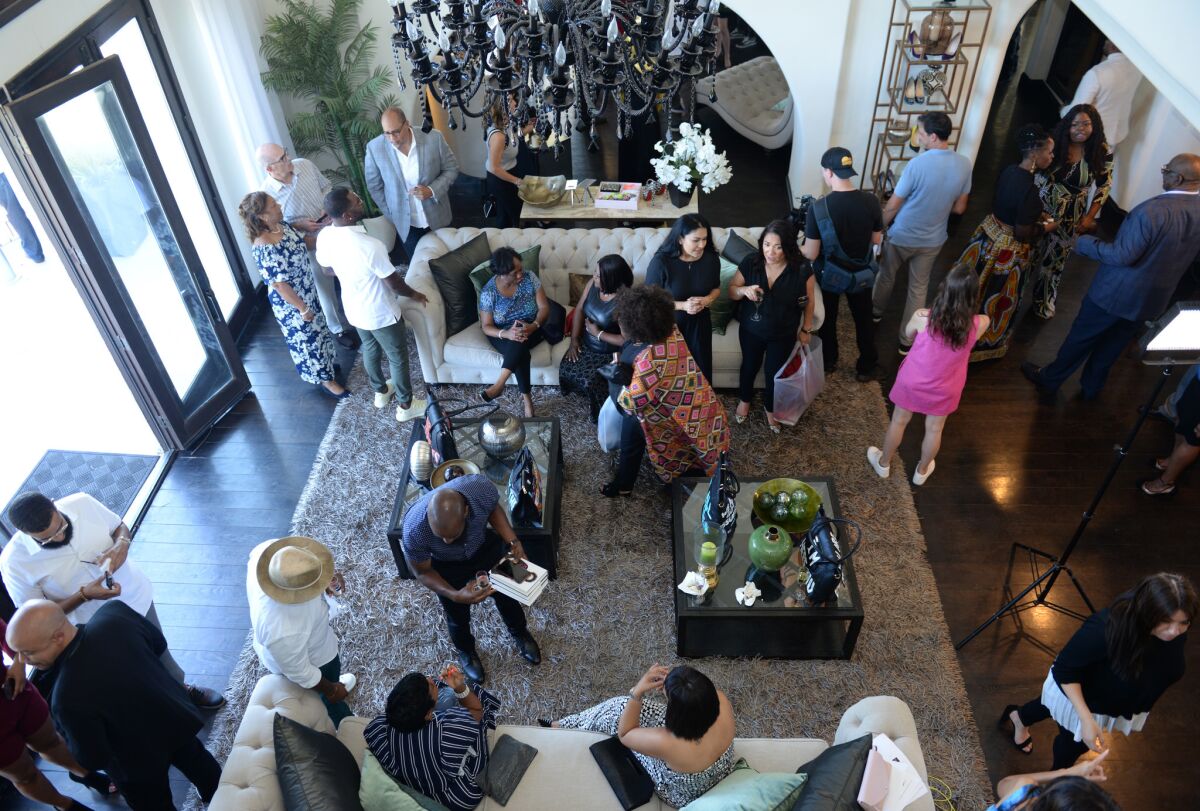 Henson said her father was always honest about his struggles. "He wore his heart on his sleeve," she said. "My father attempted suicide. There was a lot of trauma there, you know? But he was open and willing to talk about it."
Her father's candor made it easier for her to cope as an adult raising her 24-year-old son, Marcell, who faced his own tragedy in 2003. "My son and I have experienced a lot of trauma," she said. "His father was murdered when he was 9, and then my dad passed away from cancer … after that."
She and her son struggled with the tragedies. "For so long, we've been taught to sweep it under the carpet," she said. "We've been told, 'You're strong. Get over it. Time heals all pain.' Well, sometimes it doesn't. Sometimes you need someone to talk to outside of a friend — a professional."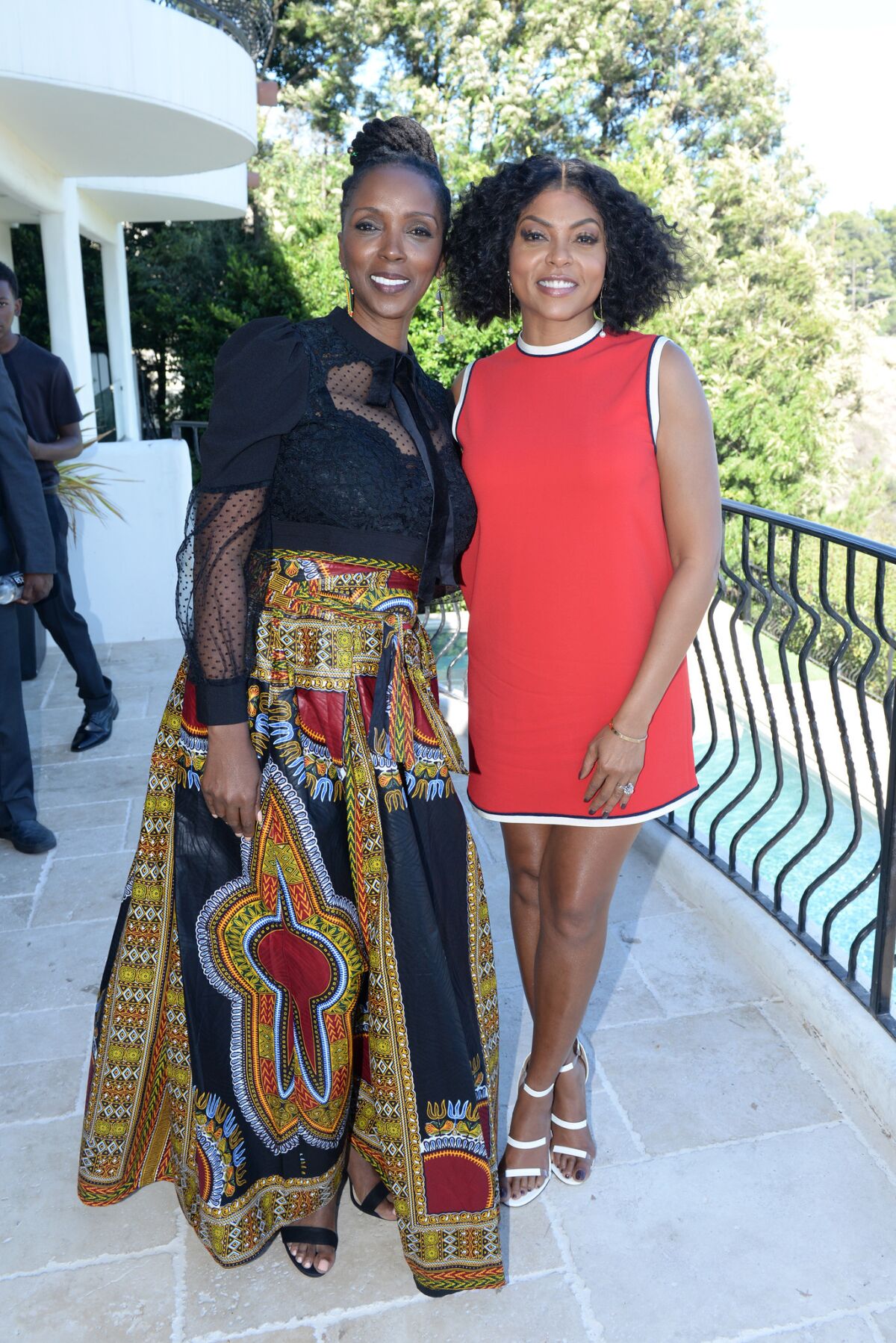 However, Henson had difficulty finding a therapist she could connect with. "Looking for an African American psychiatrist was like looking for a unicorn," she said. "And I needed help. My son needed help. I was like, 'Something has to be done. We have to talk about this because we can't walk around with this pain and not do anything about it.'
"If I have issues with what's going on in the world, I can't talk to a person who doesn't look like me because race is going to come up," she said.
After doing some research, Henson and Jenkins discovered that there were 2,837 psychology PhDs awarded to U.S. citizens in 2008, according to a report by the American Psychological Assn. Of the recipients, the report found that 76% were white, while 5.8% were African Americans. (Less than 1% of those PhDs were given to Native Americans; 5.2% went to Asians; and 9.7%, to Hispanic students.) Henson's organization wants to change those statistics for psychologists of color, particularly among African Americans.
"We need to get more children interested in becoming therapists," Henson said, explaining that she plans to eventually award scholarships to black students who are interested in pursuing a career in the mental health field. She also plans on working closely with school districts to provide therapists, social workers and counselors to African American children in under-served communities.
"But right now, we're focused on starting an open, honest dialogue and putting a face to it — like myself," Henson said. "I think the people trust me saying, 'It's OK. I'm not perfect. And money doesn't make your problems go away.' Just because I'm pretty in front of the camera and on a carpet, I still have to go home to real problems. We all need help, and it's OK to talk about it. So here I am. Let's eradicate the stigma around it."
"This has been 35 years in the making," added Jenkins, who first met Henson, who grew up in Washington, D.C., in junior high school when they were 12 years old. "Over the years, we've been talking about ways to give back. Once we realized that there was so much going on in the mental health segment, we were like, 'This may be a place where we can be useful.'"
Mental health is also a subject that hits close to home professionally for Henson, whose oldest son on "Empire" has bipolar disorder. The actress applauded the show's attempt to shine a light on the subject. "I thought that was so bold," she said. "I was proud to be a part of a show that was speaking on such an important subject matter, especially in our community."
As guests perused her staged closet, Henson explained how the idea behind her launch party came about. "I love garage sales," she said. "I almost missed meeting the great David Fincher for 'Benjamin Button' because I was having a garage sale. So I end up with all this stuff every year because I like to shop. I was like, 'What's a way that I can make these clothes work for themselves?' And then we started talking about this foundation and I was like, 'I know. I've got it. We can marry my garage sale [with the foundation] and we'll call it a boutique,' and that'll be the launch of the foundation. And here we are — with all my stuff."
The racks included clothing and accessories from Veronica Beard, Topshop and Fendi. "Some of it, I'm like, 'No, I need to take that back,' " Henson said with a laugh, adding that the sale included her "very first pair of designer shoes," what she called a "Giuseppe Zanotti wrap-up shoe."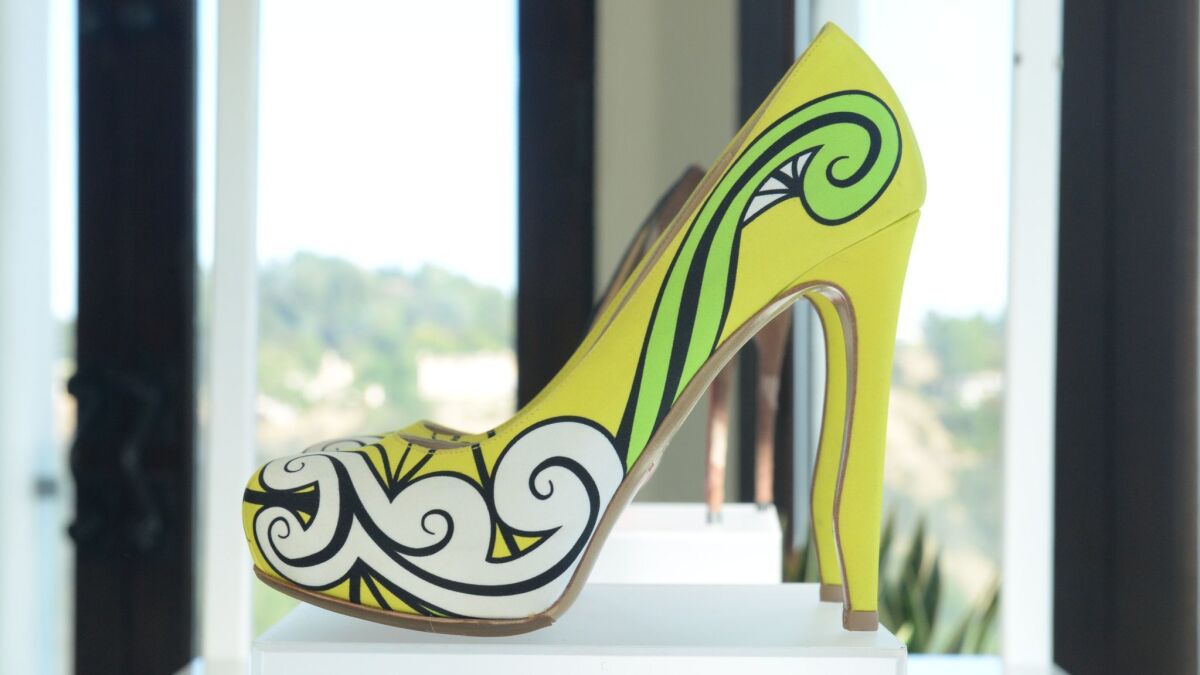 "I'm a girly girl and I like to shop," she said. "What can I say?"
Also on display were purses, ties and a blazer, all hand-painted by Washington, D.C., artist Cierra Lynn. Proceeds from the items benefitted the organization's first initiative called "A Little Piece of Heaven," for which 15 inner-city school bathrooms are set to be painted with bright, visual, empowering messages to combat bullying, suicide, depression and self-harm. Although her fashion items were exclusive to the party, the general public can also get involved by donating to the organization through prizeo.com/taraji. Those who still contribute have a chance to win a trip to meet Henson during the premiere of her upcoming film "What Men Want."
Later in the day at the charity sale, Henson turned to the crowd. "I know we're here to have a good time," she said. "But we are on a mission to save and heal our community. Get drunk and shop."
For fashion news, follow us at @latimesimage on Twitter.
---