Union's Beth Gibbs, No Sesso create streetwear with a fresh perspective
Maybe it's about time, but streetwear's Elizabeth Birkett Gibbs is on a path to building her label Bephie, bringing a new perspective into the category now more than 15 years in the making.
The fledgling streetwear brand quietly surfaced in late 2017 and will slowly build its way into the market via collaborations, the most recent of which is with Los Angeles genderless fashion brand No Sesso set to officially debut Saturday during a presentation at the Underground Museum. The pieces will be available for pre-order, in addition to T-shirts available at a pop-up during the celebration. It will also be sold exclusively at Union Los Angeles.
The collection, totaling under 20 pieces, is what Birkett Gibbs called "our version of streetwear with a little more edge."
"We're taking our silhouettes that we like to use everyday and making our own uniform," Davis added.
The collection draws inspiration from the communities in the black church and hair as part of a celebration of Black History Month. Davis drew sketches of black women and their different hairstyles, which formed the basis of a print that's seen on jumpers and pullovers, accented with neon zippers.
"That's our streetwear," Davis said.
"My hairstyle changes once a week," Birkett Gibbs said. "So that's what that's about and Nineties is a big thing. Hairstyles from the Nineties from black women were next level and you don't see it anywhere."
Gibbs and husband Chris Gibbs have owned Union for over a decade now, taking on the business from James Jebbia, Mary Ann Fusco and Eddie Cruz.
"I've just been in it for a long time and I realized that nobody knew who I was and thought I was just a wife as if my husband brought me into this world," Birkett Gibbs said, reflecting on her years within the industry, pointing out she's art directed and styled for the store. "I was like, it's time to do a line and have a presence. There's no female presence in streetwear at all. It's not a very inclusive world."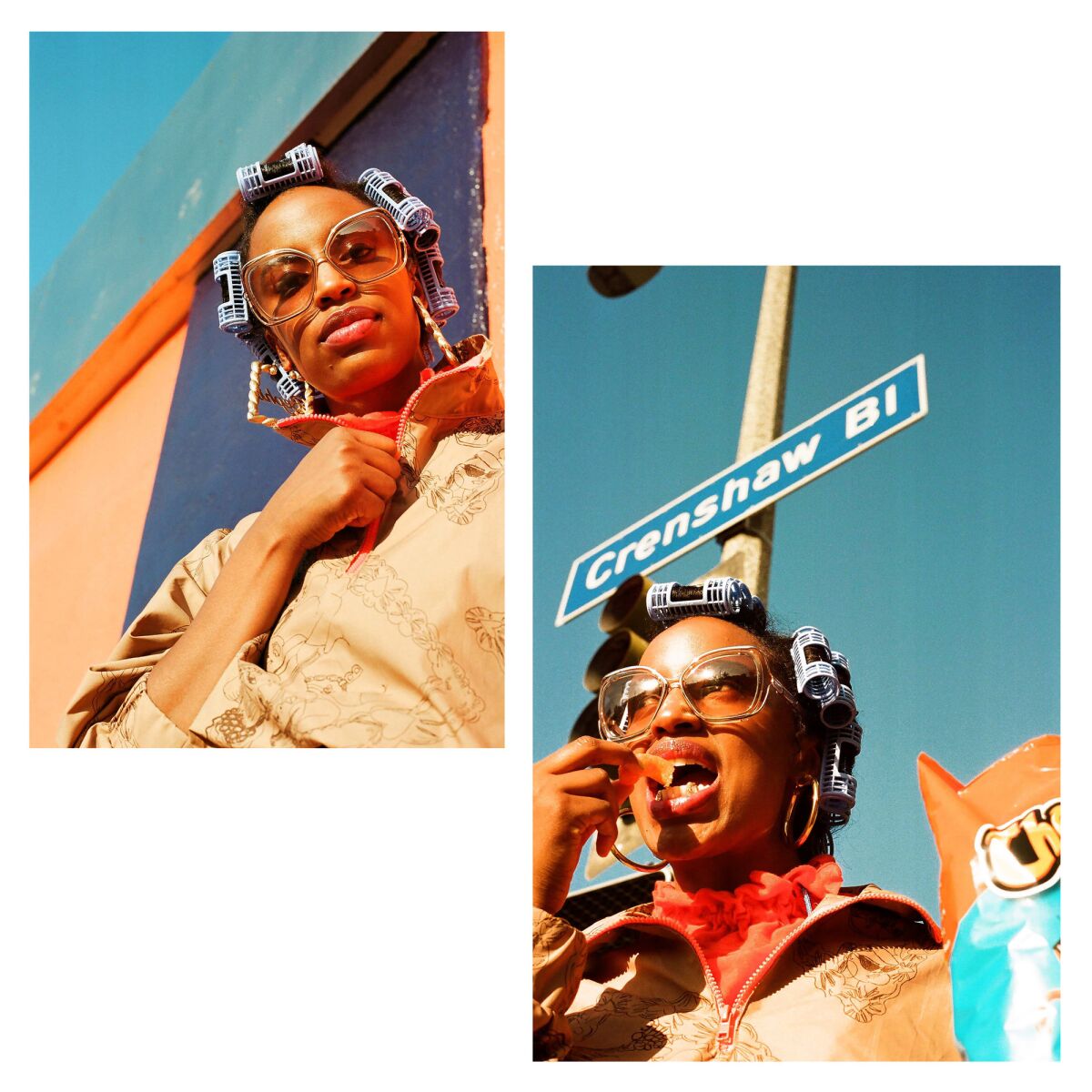 The point is to perhaps also shatter the common phrase and idea "Behind every great man, there's a great woman." On a more personal note, the reference to herself in a recent article, that she had somehow nagged her husband into starting Union proved the tipping point in some ways to proving the slight — though unintentional — completely wrong.
"That's crazy that's what people think and they think you don't want to get credit just because you're a woman so you have to be humble and you couldn't possibly want to do things for yourself," Birkett Gibbs said. "I realized I was becoming the perception."
The link with No Sesso (Italian for "no gender"), which has turned heads for its use of prints and hand embroidery, came through a common feeling Birkett Gibbs and No Sesso's Pierre Davis had about not feeling part of streetwear despite being in it.
"Streetwear means street. It starts from the street," Davis said. "I just think it's so funny how streetwear culture it's turned into this big, high-end market and there's no real street brought into it as much as it used to be, so the No Sesso version of streetwear is taking back what's ours and just doing our own thing and making clothes that we identify with."
That luxury fashion houses and upscale boutiques now have an interest in the category, has certainly led to a broadening of the category. Birkett Gibbs noted when Union first started it was just T-shirts and workwear, embedded in the skate and hip hop culture. As the category grew, cut-and-sew and more fashionable elements trickled in giving the mostly male customer base a new offering.
"It's gotten people into fashion that typically weren't into fashion," Birkett Gibbs said of luxury's infusion into the category. "We would just like to top that with making it a little more inclusive in terms of visual and branding.…Streetwear has actually helped fashion because its brought it down from where it was. The lifestyle of a lot of fashion brands, you had to be really wealthy and just on a whole other level. It didn't used to be super accessible. Luxury is going to have to change. What does [luxury] even mean now that everybody has access to cashmere and fine silk?"
As Bephie grows, Birkett Gibbs said the assortment will also grow to include pieces such as skirts and dresses.
"I didn't want to launch Bephie as this women's line because I wear men's clothes, too," Birkett Gibbs said. "I love wearing the clothes we carry at Union and they're not women's lines. We all wear pretty much whatever we want. Fashion has no gender."