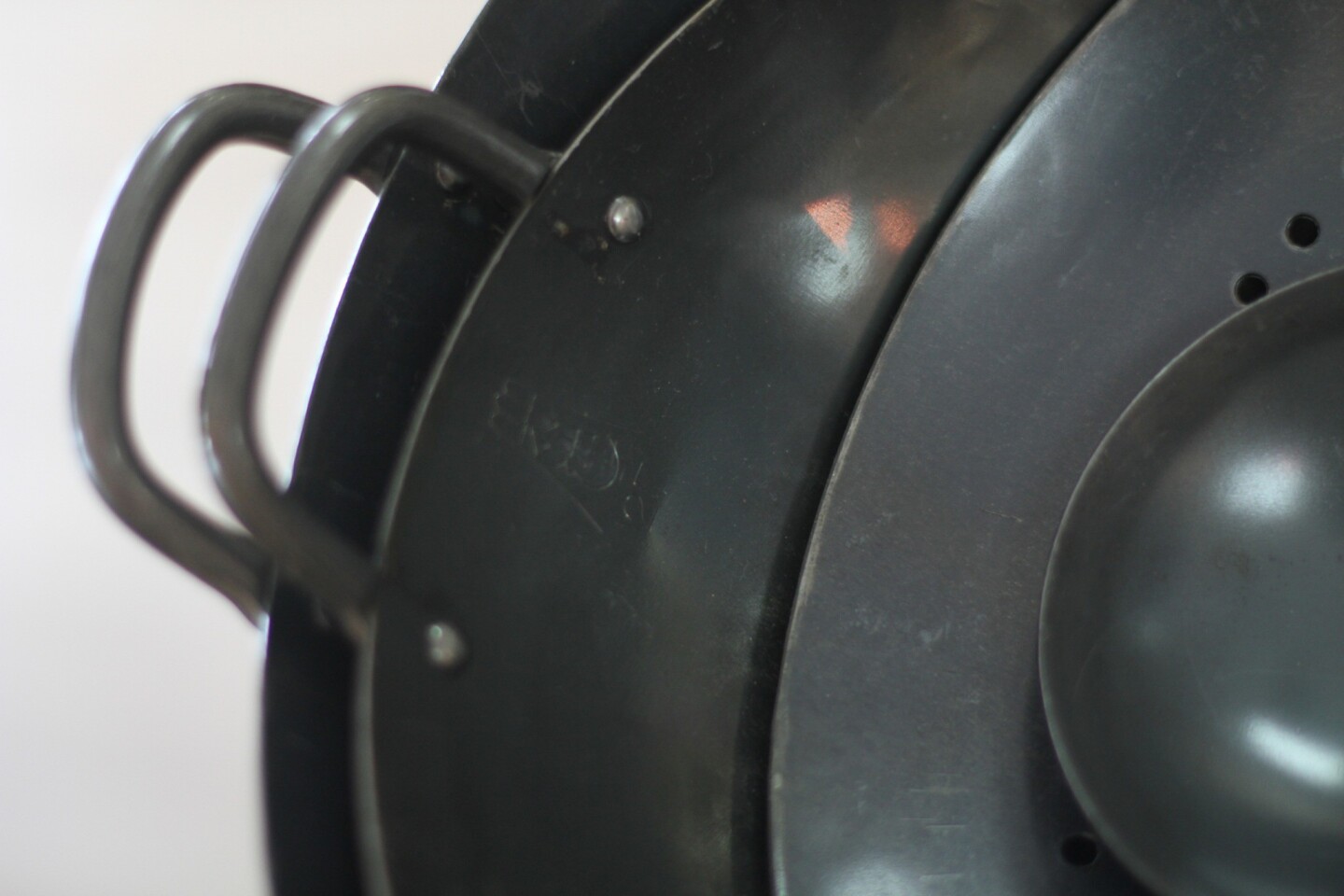 7 Images
$50 to $75 gifts for food lovers and cooks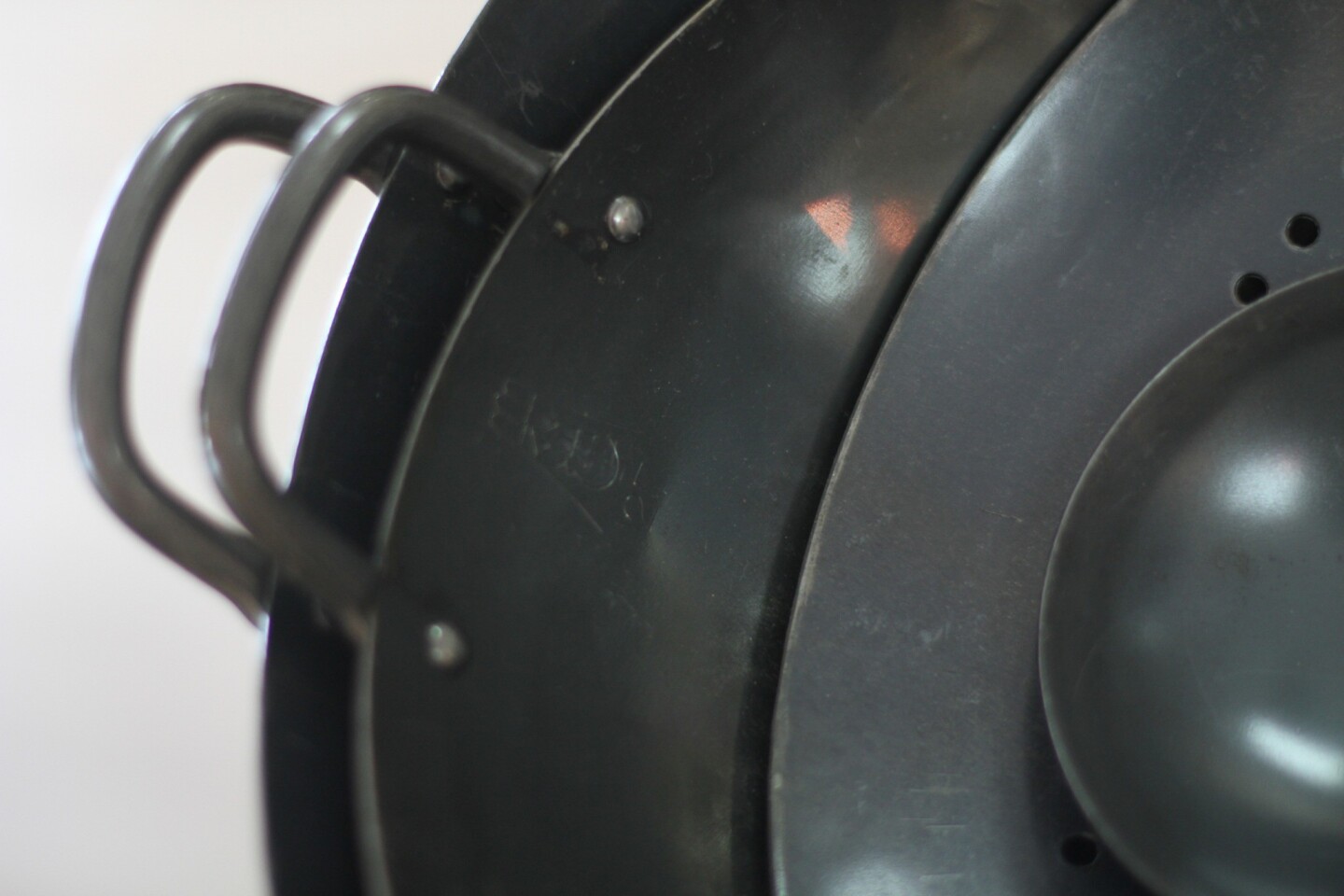 Japanese Wok from Hitachiya
These steel woks, hand-hammered in Yokohama, heat up fast, have a silky finish and clean up well too.
$58 to $102 at Hitachiya, Rolling Hills Plaza, 2509 W. Pacific Coast Highway, Torrance, (310) 534-3136, http://www.hitachiya.com
(Bob Chamberlin / Los Angeles Times)
Clay Coyote couscous steamer
Properly made couscous is steamed, not boiled. And while it may take a little longer to cook, there's a night-and-day difference in texture. Clay Coyote offers a lidded steamer in an array of beautiful glazes that is perfect for steaming couscous, meats and vegetables.
$65, http://www.claycoyote.com
(Glenn Koenig / Los Angeles Times)
Hedley & Bennett apron
Local apron maker Hedley & Bennett's stylish custom aprons are made with fabrics such as selvedge Japanese denim and Italian chambray. Designer Ellen Bennett offers lots of colors and styles; we're leaning toward an orange linen kitchen apron that reverses to a cotton stripe.
$45 to $75, http://www.hedleyandbennett.com
(Hedley & Bennett)
Aquarium of The Pacific membership
If you care about the state of seafood, this is a way to make a difference. The Long Beach aquarium's Seafood for the Future program encourages restaurants to make the right choices. And you can use your membership to go watch the anchovies swimming in circles.
From $55, http://www.aquariumofpacific.org
(Aquarium of the Pacific)
Valerie Confections' super cho-co-food
Dried fruit, nuts and chocolate ¿ a favorite combination. A collaboration between L.A. chocolatier Valerie Confections and design group Commune Design, these are bars of caramel-y darkened milk chocolate with dried pears, apricots, golden raisins, macadamias, cashews, almonds, sunflower seeds and peanuts.
$60 for a set of three bars, 3360 W. 1st St., Los Angeles, (213) 739-8149, http://www.valerieconfections.com
(Valerie Confections.com)
Vegan cooking classes from Spork Foods
Encourage your friends to eat vegan now and again by giving them a certificate for a vegan cooking class from Spork Foods. Jenny and Heather Goldberg, the sisters who run Spork Foods, know how to keep the lifestyle choice light and accessible for full vegans and dabblers alike.
$65 per person per class, http://www.sporkfoods.com
(Spork Foods.com)
Molecular gastronomy kit
This kit is just about good geeky fun. You get packets of agar-agar, calcium lactate, sodium alginate, soy lecithin and xanthan gum as well as all kinds of pipettes and tubing, and a DVD to show you how to use them. It's like a kid's chemistry set that lets you make your own spherical olives.
$58.95, molecule-r.com
(Kirk McKoy / Los Angeles Times)