3 Images
$75 and over gifts for food lovers and cooks
Double-lid Donabe rice cooker
Naoko Moore of Echo Park brings in Japanese clay pots from the 180-year-old producer Nagatani-en in Iga, Japan. They're made of heavy clay and have a double lid that captures the steam. Rice cooked in this pot comes out perfect, each grain absolutely distinct, the way it is in a great risotto.
$120 to $325 at Toiro at http://www.toirokitchen.com
(Kirk McKoy / Los Angeles Times)
Vegetable prints
This set of four hand-printed block prints of Asian vegetables from Berkeley artist Rigel Stuhmiller is inspired by the fresh-picked produce of the world-famous Chino Ranch near San Diego. She also has a lovely 2013 farmers market calendar featuring watercolor illustrations of 75 fruits and vegetables.
$160 for the set of four; $15 for the calendar. Go to http://www.etsy.com and search for drenculture, Stuhmiller's store.
(drenculture / etsy.com)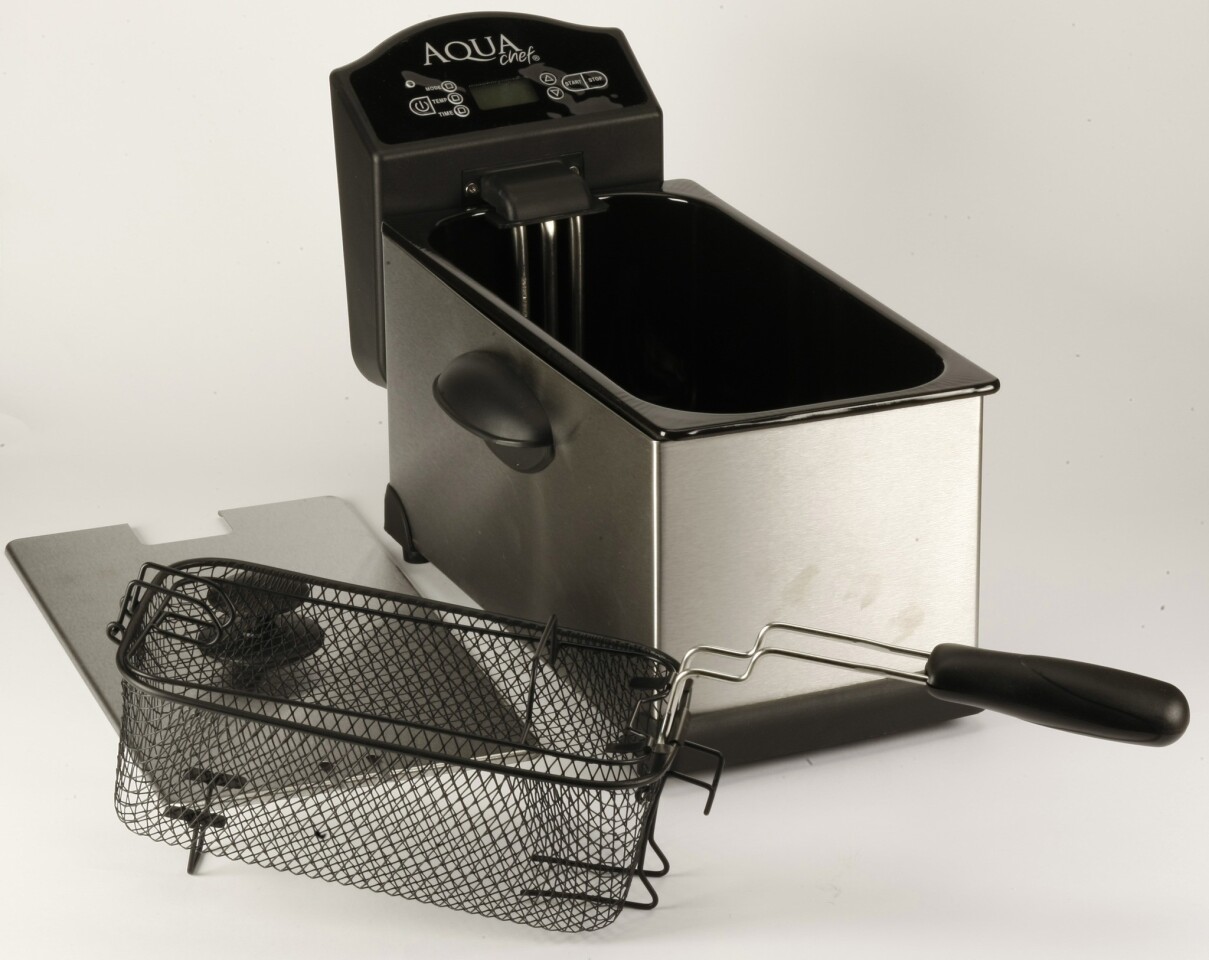 Aqua Chef professional oven
Finally, a sous-vide cooker for the rest of us! The water oven from Aqua Chef looks like a small home fryer but is made for extended cooking at low temperatures in water.
About $160, http://www.aquachef.com
(Kirk McKoy / Los Angeles Times)