Wine review: 2012 Broadley Vineyards Pinot Noir 'Shea Vineyard'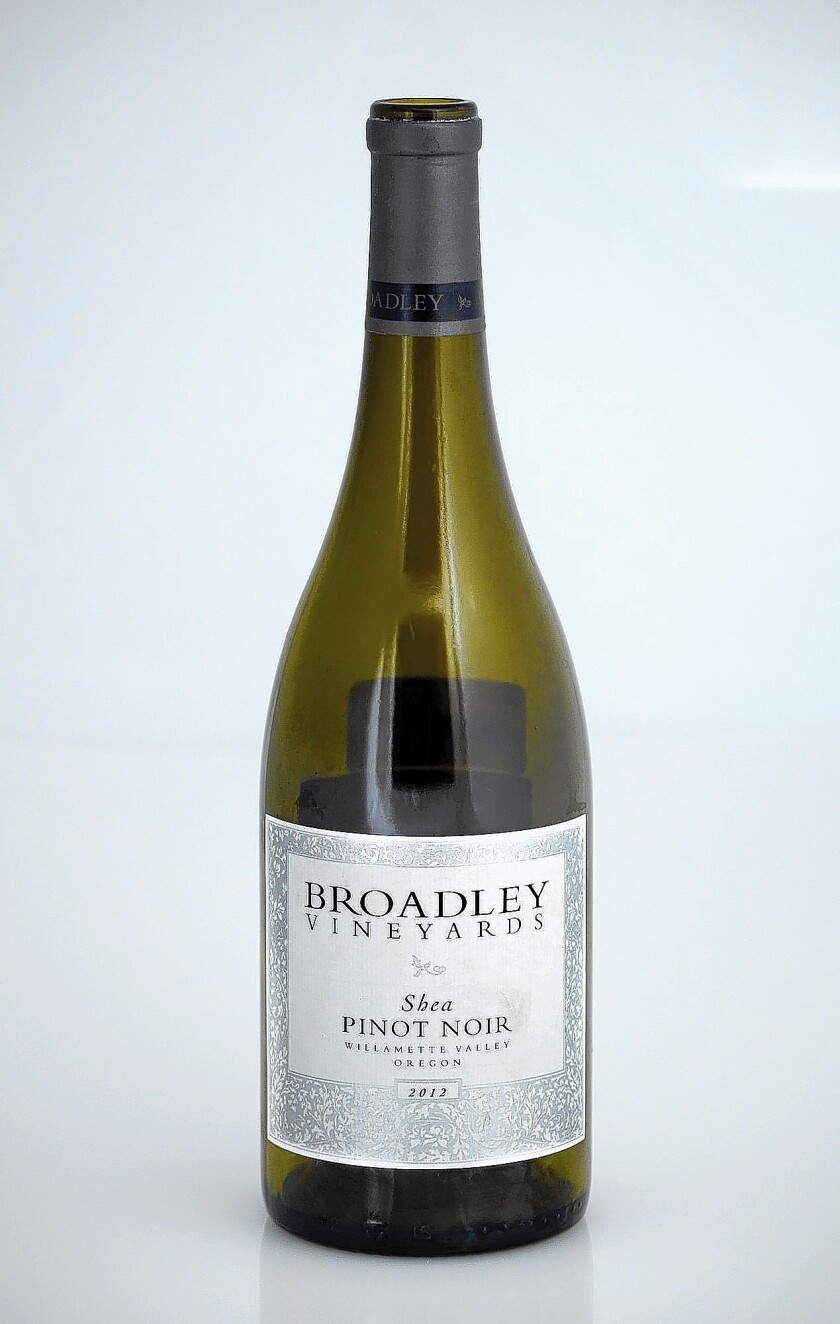 This is a great example of Willamette Valley Pinot Noir from Oregon in an outstanding vintage. The grapes come from the famous Shea Vineyard in Yamhill County. The result is a Pinot with lovely dark-toned fruit, a pretty nose of rose petals and cherries, and a smooth, silky texture. And you don't need to know a thing about wine or Pinot Noir to appreciate its beauty.
It's great with sautéed calf's liver, fried quail, a roast chicken or a pot pie.
Region: Willamette Valley, Oregon
Price: $33 to $50
Style: Rich and full-bodied
What it goes with: Calf's liver, quail, roast chicken, pot pie
Where to find it: BestWinesOnline (888) 817-8880; https://www.bestwinesonline.com; Mission Wines in South Pasadena, (626) 403-9463, https://www.missionwines.com; Topline Wine & Spirits in Glendale, (818) 500-9670, https://www.toplinewine.com; and Wine Exchange in Orange, (800) 76WINEX, https://www.winex.com.
---
Get our weekly Tasting Notes newsletter for reviews, news and more.
You may occasionally receive promotional content from the Los Angeles Times.