11 Images
Robert Evans, producer of 'Chinatown' who saved Paramount Pictures, dies at 89
Robert Evans, center, attends a cocktail party at a Paris restaurant on Dec. 3, 1959, with French actresses Sophie Daumier, left, and Marie Versini.
(Keystone-France / Gamma-Keystone via Getty Images)
Robert Evans dances with his wife, actress Ali MacGraw, at an Academy Awards after-party in Los Angeles on April 7, 1970.
(Fotos International / Getty Images)
At the age of 28, Robert Evans, the vice president of the Evan-Picone sportswear company, was signed to play the role of Irving Thalberg in the 1957 film "Man of a Thousand Faces" with James Cagney.
(University of Southern California)
Robert Evans attends the 27th annual Writers Guild Awards with actress Barbara Carrera at the Beverly Hilton Hotel on April 3, 1975. Robert Towne, screenwriter of Evan's film "Chinatown," won the award for best screenplay.
(Fotos International / Getty Images)
Robert Evans, left, and "Chinatown" director Roman Polanski appear in an image from the Brett Morgen and Nanette Burstein documentary "The Kid Stays in the Picture."
(USA Films)
Members of a synchronized swimming team perform at a luncheon hosted by Robert Evans at a private residence on Feb. 21, 2008, in Beverly Hills.
(Chris Weeks / WireImage)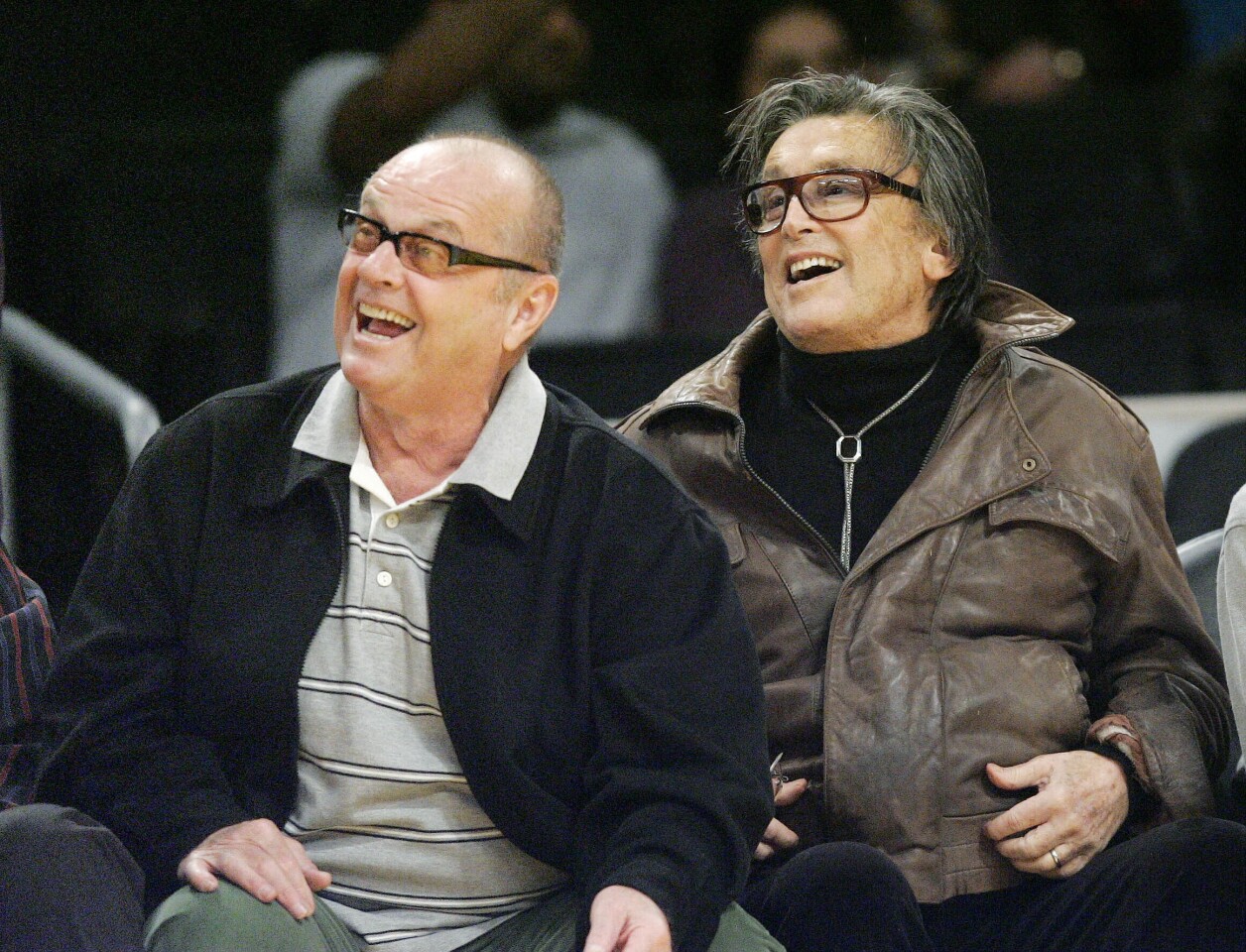 Actor Jack Nicholson, left, and Robert Evans attend a basketball game between the L.A. Lakers and the Memphis Grizzlies at Staples Center in downtown Los Angeles.
(Kevork Djansezian / Associated Press)
Robert Evans, left, works with director John Frankenheimer on the set of the film "Black Sunday" in 1976.
(Paramount Pictures / Getty Images)
From left, John Frankenheimer, Marthe Keller, Bruce Dern, Robert Evans and Robert Shaw pose for a portrait on the set of "Black Sunday" in 1977 in Carson.
(Michael Ochs Archives / Getty Images)
Robert Evans sits poolside with two telephones in the garden of his Beverly Hills home around 1978.
(Getty Images)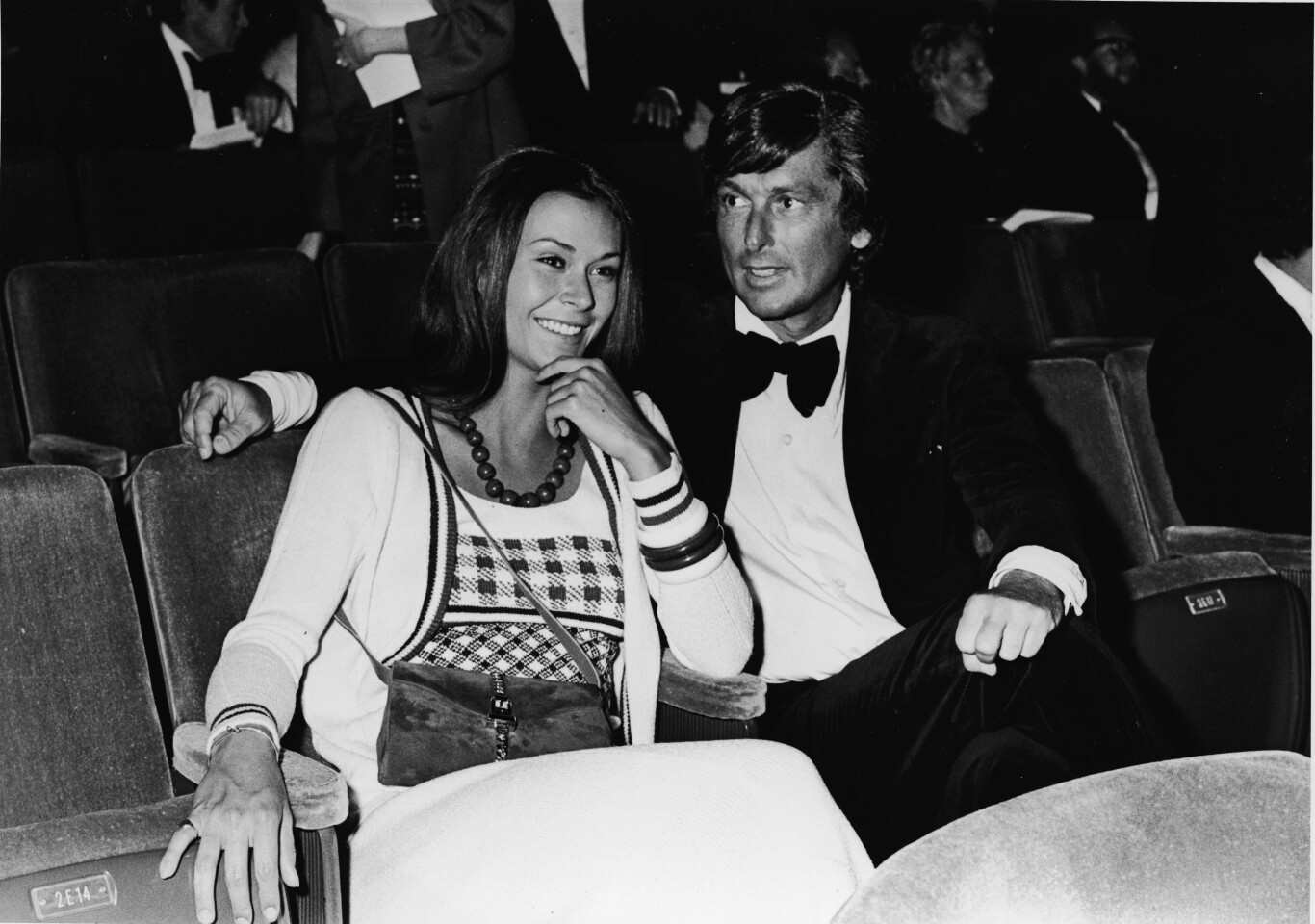 Actress Kate Jackson and Robert Evans attend the 45th annual Academy Awards at the Dorothy Chandler Pavillion in Los Angeles on March 27, 1973.
(Fotos International / Getty Images)