Behind the story: For a daughter of immigrants, a story stirs up memories of her own family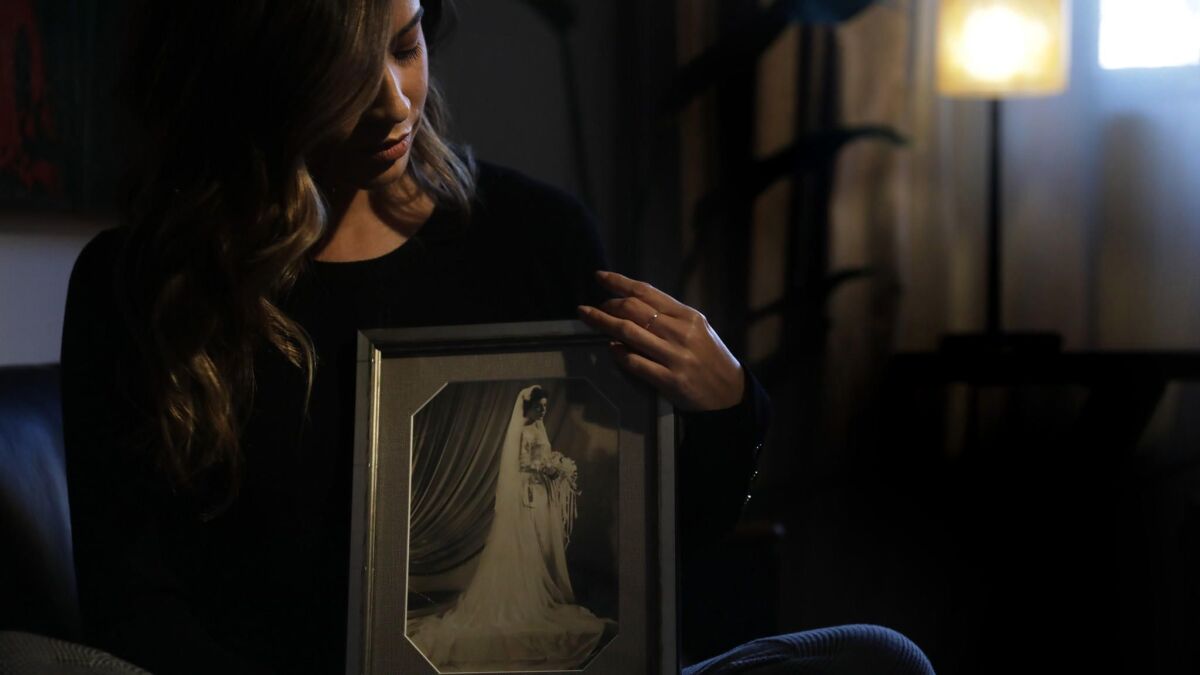 Alejandra Campoverdi and I, besides our names, have almost nothing in common. I am not a Harvard graduate or a former model, and I have never met President Obama, let alone worked for him. My family is not haunted by a gene mutation that increases our chances of cancer.
But we do have similar beginnings. I too am the daughter of immigrants who grew up with little privilege in cramped spaces, but with a lot of love. So when I learned of Campoverdi's story about how she fought a cancer that ran in her blood, I recognized that it was also a story about the unique strength of maternal love in an immigrant family.
I met Campoverdi in person in October, the day of her double mastectomy. By then, several other Times video and photojournalists had been following important moments leading up to the big day. Campoverdi and I talked several more times over the months that followed and, in time, I felt closer to her and the women in her life.
Campoverdi was a White House appointee and once ran for Congress, so she has a politician's poise and finesse. She knows exactly what she wants to say and how she'll say it. An eternal challenge for reporters is going beyond words and getting the candid moments and meanings from the words of seasoned talkers like Campoverdi.
In this case, all I had to do was pay attention.
I noticed the physical representations of the women in Campoverdi's life everywhere: in her pearly blue rosary she carried during every big moment of her life; in the ring on her middle finger, made of her grandparents' wedding bands welded together; in photographs and poetry.
I also noticed the moments that resonated with me personally.
Breast cancer ran in her family, and when Campoverdi spoke to me about her grandmother's refusal to seek help for fear of burdening her family, I thought about my own grandmother, who dislikes visits to the doctor's office and, despite her daughters' insistence, says she doesn't need them.
When Campoverdi spoke to me about the need to be her mother's "referee" in hospital rooms, chasing down doctors to ask all the questions on her list, I had flashbacks to moments in my childhood when I'd translate or speak for my mother, though she, like Campoverdi's mother, speaks English.
I thought about my need to question attorneys as my mother has gone through immigration processes to just be sure she was being treated well, however unnecessary my intervention might have been.
When Campoverdi talked about her grandmother — her abuelita, or Abi, with reverence — I thought about my great-grandmother, who died when I was 14— too young to really have gotten to know her, but old enough to understand that she's my family's silent matriarch.
While reporting, I knew these were moments and realizations that are unique to the daughters of immigrants, and that many thousands of readers had their own versions of the same moments. I hoped that the words on the page would create little flashbacks for other women like Alejandra and I.
After all, everyone has a mother who made them who they are. In Campoverdi's case, each generation of women taught the next about how to approach a deadly disease, and by sharing their story, she's provided lessons for women all over.
alejandra.reyesvelarde@latimes.com
Twitter: @r_valejandra
---