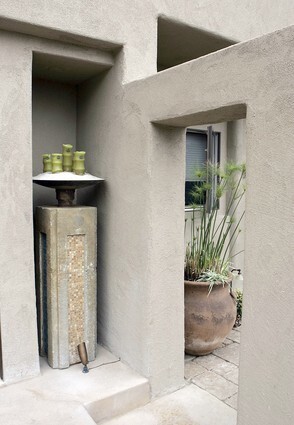 6 Images
Model of prosperity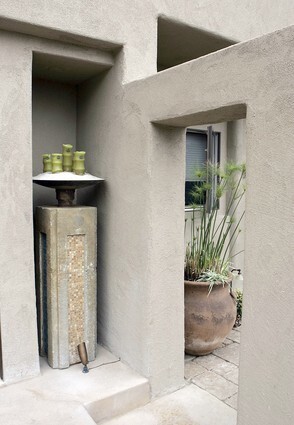 Stone niches showcase a candle stand and water fountain that capture the energetic vibe of the outdoors.
(Stephen Osman / LAT)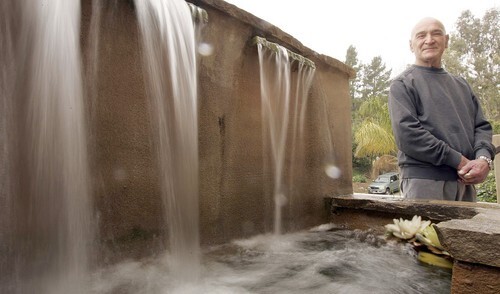 Feng shui consultant Udd'hava Om says water represents prosperity and counseled Lizanne Falsetto to add fountains in strategic places. "You have to change your environment to make you more aware," says the feng shui practitioner.
(Stephen Osman / LAT)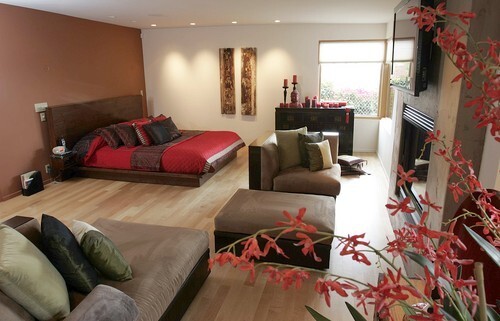 Om concluded that the master bedroom should be pink. Designer Elayne Jordan added subtle tones of peach, rust and dusty rose.
(Stephen Osman / LAT)
A generously sized tub opens into the garden, where coastal winds nourish the lush greenery. The once-dreary home was transformed using space, colors, even plants to harness good vibes.
(Stephen Osman / LAT)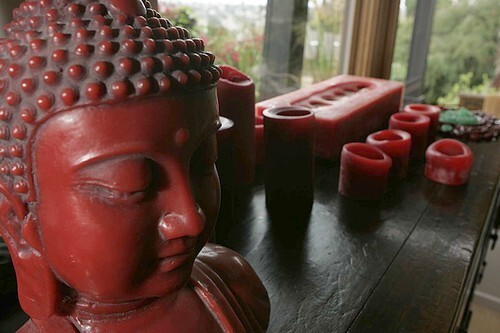 Spiritual imagery set throughout the home adds a calming presence indoors. It's also part of Falsetto's personality, according to Om. Born in the Chinese Year of the Rabbit, she "needs harmony, artistic expression and sensuality."
(Stephen Osman / LAT)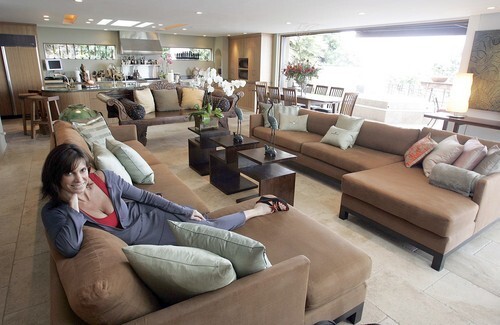 Falsetto's remodeled living room optimizes natural light and displays items from her travels around the world.
(Stephen Osman / LAT)