Warning unfit drivers cuts crash-related ER visits, study finds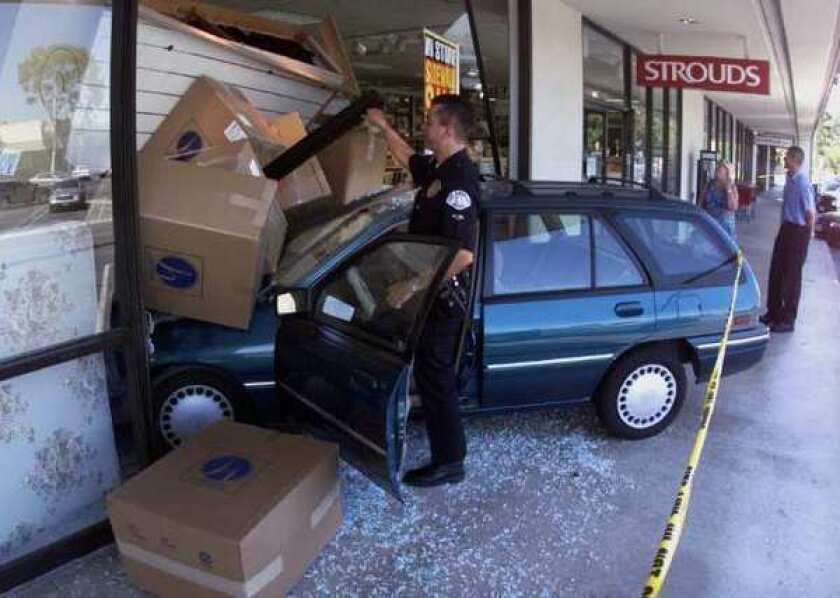 Los Angeles Times
When a doctor warns a potentially dangerous driver to stay off the roads, it cuts the risk that the driver will crash a motor vehicle and wind up in an emergency room, Canadian researchers reported Wednesday.
In a study published in the New England Journal of Medicine, the team looked through patient data from drivers in Ontario who were older than 18 and had a valid national health card number and found that 100,075 had received warnings not to drive from 6,098 doctors between April 1, 2006, and Dec. 31, 2009. The "typical patient," the authors wrote, was a 60-year-old man who lived in a city and had several outpatient clinic visits the previous year.
Nearly all of the drivers who received warnings not to drive -- 95% -- had received at least one of the 20 most common diagnoses (conditions including fainting and dizziness, dementia, alcoholism and stroke). More than a fifth had gotten at least five of the common diagnoses.
Looking at the three years before the drivers got their warnings, the researchers found that the patients were drivers in 1,430 crashes that landed them in the emergency room, resulting in a rate of 4.76 events per 1,000 persons each year. But in the year after receiving a warning, that incident rate was just 2.73 events per 1,000 persons -- the equivalent of a 45% relative reduction in risk. The reduction held up for crashes at different times of the day, week and year as well as for single- and multiple-car crashes. The risk of post-crash ER visits among patients who weren't involved in a wreck did not decline significantly, the authors added.
The findings led them to conclude that "warning patients who are medically unfit to drive may reduce the risk of road crashes." But they also found that patients who had been confronted about their driving tended to cut visits to the doctor's office in the year that followed and that physician warnings seemed to result in a significant increase in depression -- suggesting that urging patients to give up the car keys might not make sense in all cases.
"Clinical judgment is needed in deciding which patients are most likely to benefit from a warning," they wrote.
---