When it comes to year-round gardening, most Southern Californians have got it made.
While many parts in the country are fighting snow and sleet, we're ready to plant a winter vegetable garden (and then post about it on Instagram and Facebook to make our East Coast friends and relatives jealous).
Sure, our weather can get a little nippy, but leafy greens, brassicas (think broccoli and kale) and roots (like beets, onion and garlic) actually enjoy the cooler temperatures of fall and winter, said Lucy Heyming, a master gardener and host of the "Gardening With Lucy" show on RiversideTV.
Unless you live in an area where temperatures dip to freezing, Heyming says Southern Californians can grow cool-season crops right in the ground or in containers. (Holiday note: A pot of colorful Swiss chard or lemony red-veined sorrel makes a unique and lovely gift.)
If you plant in containers, be sure to use a good potting soil to ensure proper drainage. Overwatering can be deadly during the cool season because it encourages rot. To find out, Heyming recommends digging about an inch into the soil around your plants: "If it's dry, then it needs watering."
And don't forget a sunny location. Cool greens may prefer lower temperatures, but they need six to eight hours of sunshine a day, she said.
Here are some of Heyming's favorite cool-season crops:
Parsley and cilantro
How many times have you planted parsley or cilantro only to have it turn overnight into thick stalks of flowers and seeds? Try planting those herbs now, Heyming says, and enjoy an extended crop of the tasty leaves.
Lettuces, spinach and arugula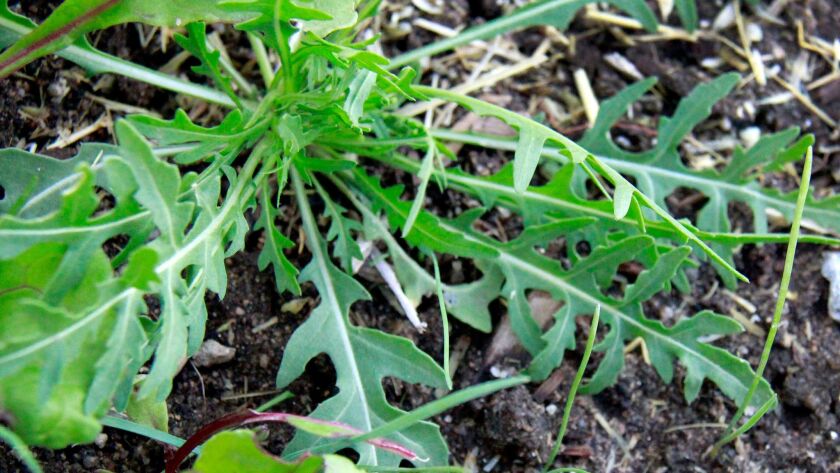 Who says salads are for summer only? Lettuce and other leafy greens thrive in SoCal's cooler winter temperatures, and there are many colorful, tasty varieties to choose from. Favorites include wild arugula, "Freckles" romaine and "Red Sails" curly leaf. One bonus: If you harvest a few leaves from a plant, it just keeps growing.
Carrots and beets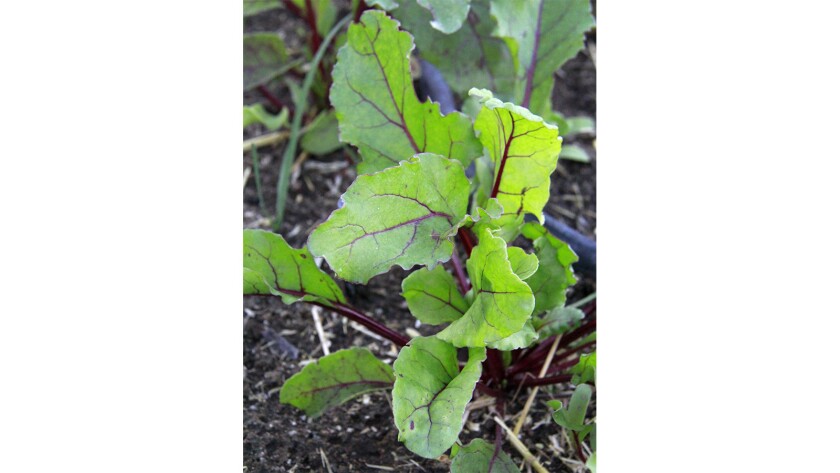 These root vegetables are best started from seed, Heyming said, but they're so heat sensitive it's hard to get them to sprout in the hot weather. Solution? Fast-forward to fall: "They prefer cool weather to germinate."
Peas — both green, and sweet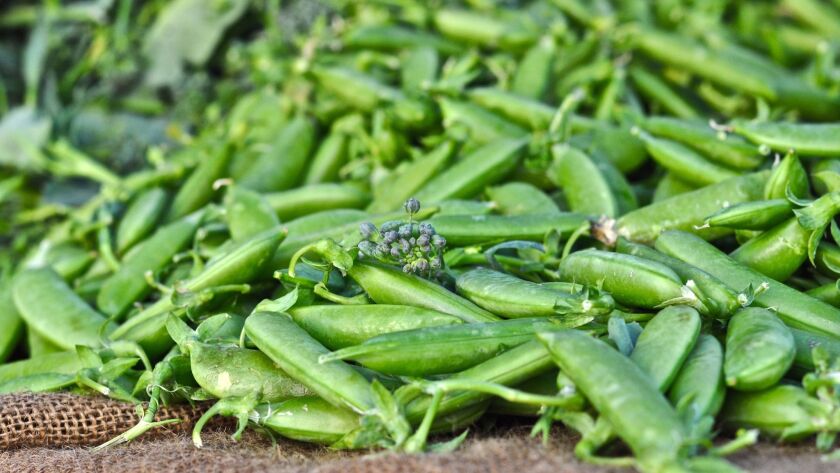 This is the best time for planting both kinds of peas, when the temperatures go easy on their tender leaves and delicate, fragrant flowers. "Don't wait for the spring," Heyming said. "They can't stand the heat." And be patient with your peas, she said. "They'll look like they're struggling and then suddenly they're popping out leaves all over the place, whoosh!"
Onions and garlic
Onions take a long time to mature, Heyming said, but they like a cool growing season, so plant them now for harvest around June. Buy the bulbs at nurseries or even farmer's markets. Onion bulbs should be planted with a bit of their tops still exposed. Garlic bulbs should go about three inches into the ground.
Broccoli
Brassicas include cauliflower, Brussels sprouts, kale and cabbages, but Heyming's favorite is broccoli because a few plants can be prolific producers. Broccoli heads can be cut and the plant will continue to produce lots of little "pups," she said, adding: Plant four to six plants now, and you'll enjoy "little stir fry-size broccolis well into June."
---