10 fitness and lifestyle devices you've never heard of — but will want right now
The hottest new home and gym fitness products, from big manufacturers and tiny startups alike, were showcased last month in San Diego.
Industry giants such as indoor-cycling pioneer Johnny Goldberg were there introducing the first-ever electronic-shifting classroom bike, standing side-by-side with first-time inventors such as Darran Hall and his novel ab machine during the annual trade show hosted by the International Health, Racquet & Sportsclub Assn., which represents health and fitness facilities, gyms, spas, sports clubs and suppliers worldwide.
If you run, row, do Pilates or yoga, swing a kettle bell, want to fix your sloping posture and and recover quicker from your workouts, we found 10 standout products from the show that can help:
1. Inflatable recovery pants
Designed to provide massage-style recovery after an intense running or cycling session, NormaTec's inflation pants utilize a sequential compression-and-inflation pattern that squeezes and releases, section by section, from ankle to thighs. That order minimizes stiffness by sending pooled deoxygenated blood down in your legs back up to your heart for an oxygen boost. It claims that 20 minutes in the pants clears swelling and lactic acid and gets you ready for your next workout. $1,495. normatecrecovery.com
Rowing is a phenomenal full-body cardio workout, said to engage 85% of your body's muscles. But that may not be enough motivation, says Toronto inventor Andy Hoang, who came up with the ultimate solution: zombies. The Aviron rower comes with an HDTV screen and programming that turns you into a cartoon character escaping various threatening creatures. Such as zombies. The home model folds up for easy storage. $3,500. avironactive.com
3. Adjustable kettle bells ...
Handy for several users in one household, the Powerblock adjustable kettle bell is designed like a weight-stack machine in which you insert a pin to select one of four weights: 18, 22, 26 or 35 pounds. The handle has a traditional kettle bell size and feel, and the unconventional flared shape feels natural during all exercises, including overhead snatches. $159. powerblock.com
4. … and soft kettle bells
Instead of metal weight plates, the Hyperwear adjustable kettle bell uses sand- or steel-shot-filled neoprene "soft plates." It delivers the same workout but will not ruin your wood floor or crush your toes if you drop it. The fiberglass-reinforced plastic handle can hold three plates, which range from 1.5 to 10 pounds. Cost starts at about $30. hyperwear.com
5. Yoga mat with zip-on towel
If you drip a lot during downward-facing dog, you're in luck with the Omie Yoga mat and towel system. It ends the sweaty-slimy-mat syndrome by adding a zip-on, machine-washable microfiber towel, which stays in place throughout the class. $149. omieyoga.com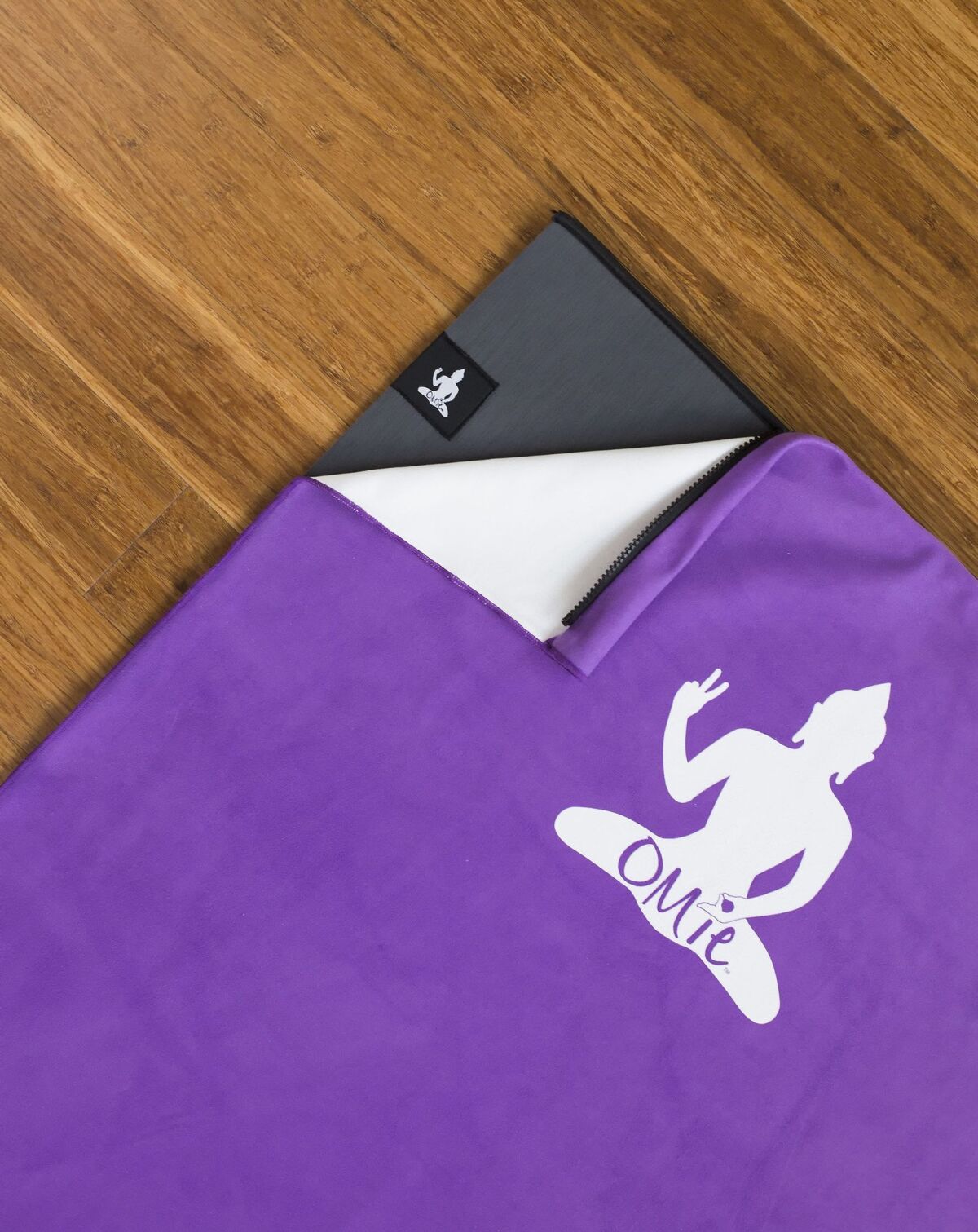 6. Poor (wo)man's Pilates
Assembled in five minutes, the Pilates Wheel lets you replicate a range of reformer-like torso rollouts and leg-press positions. The system includes stretch cords (low, medium and high resistance). Purchase includes 15 online videos. $249. thepilateswheel.com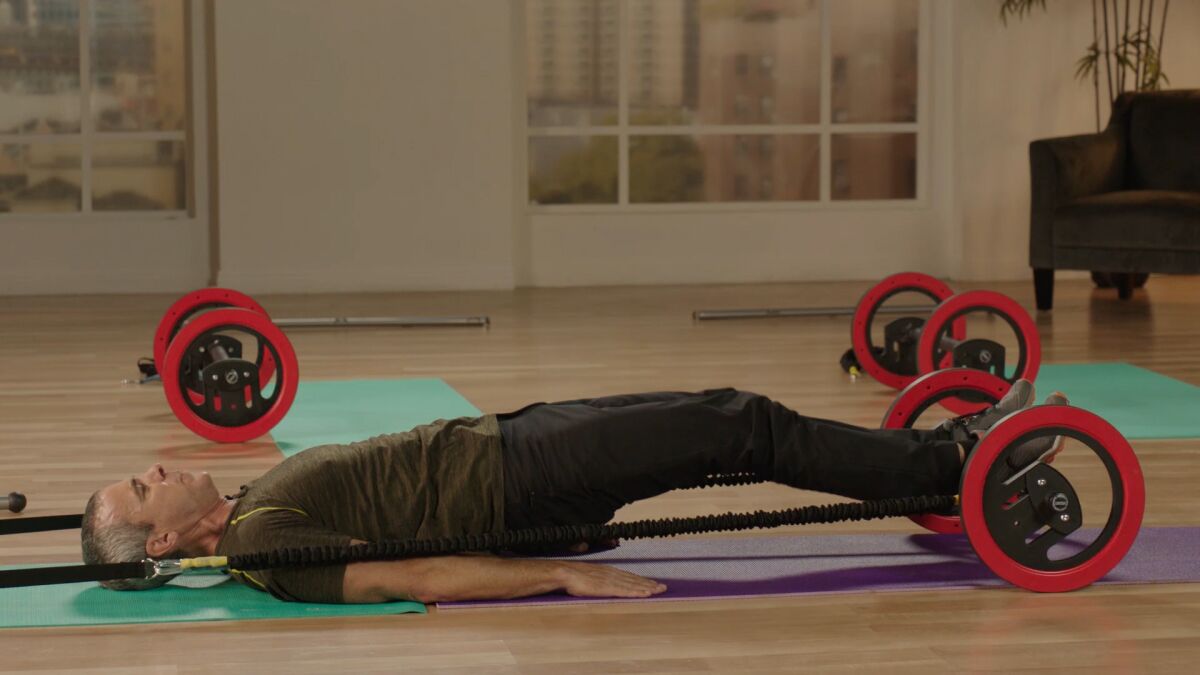 7. Charged-up smart running shoe
Smart running shoes that use sole-embedded sensors to gather data are not new, but the UnderArmour HOVR Phantom is the only one that does not need to be recharged — ever. How the company accomplished that feat it won't say. The sensors track stride length, cadence, pace, distance and shoe life, and sync it to the newest version of the popular app MapMyRun, downloaded on your phone. The 10.6-ounce shoe (in size 9) uses a high-energy return foam. $140. ua.com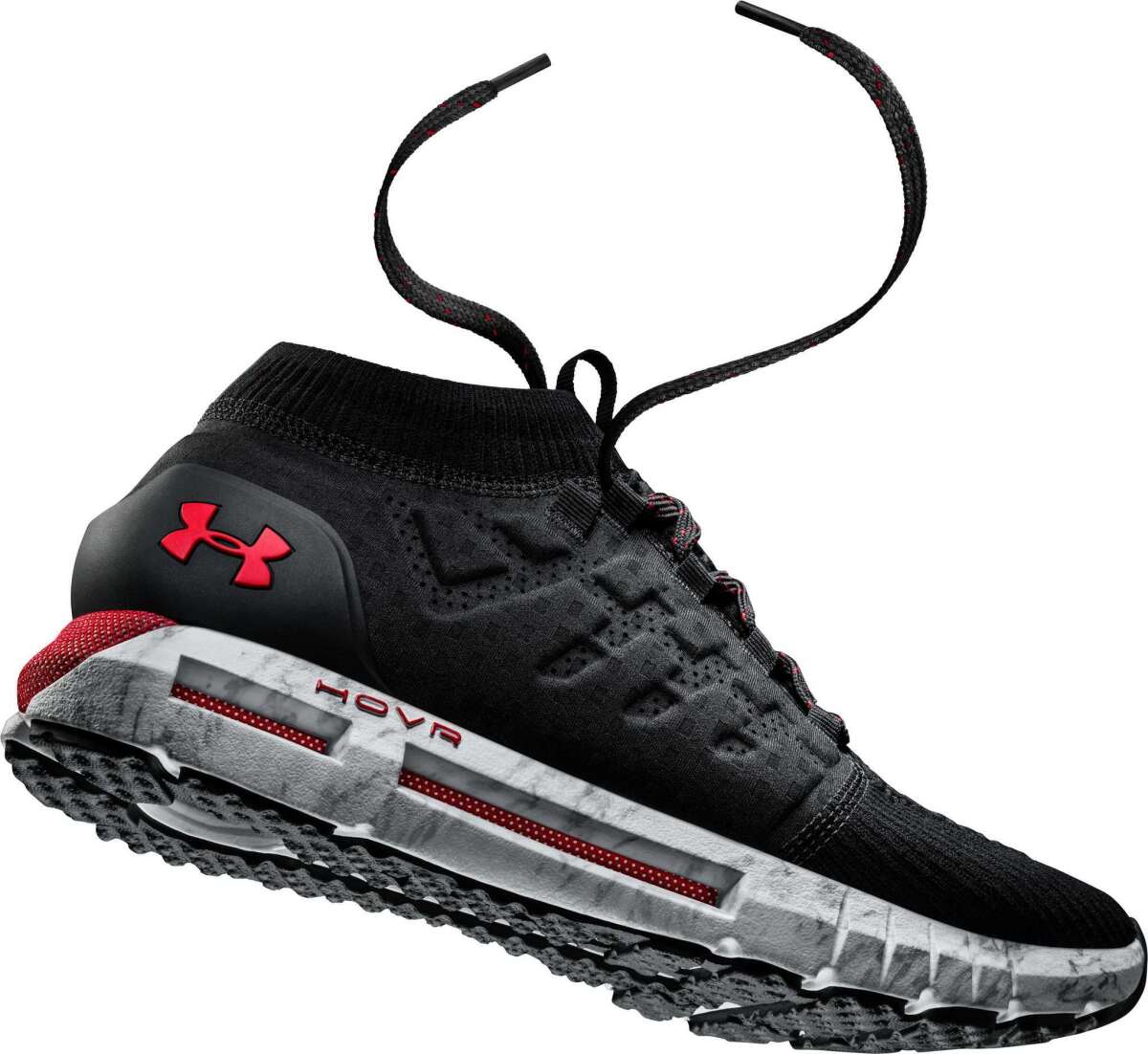 A slouchy, slumping posture is rampant in our high-tech, desk-bound society, resulting in poor appearance and chronic backaches. Designed to reverse the slouch, the Body-Aline chair simultaneously works your back muscles and stretches and opens up your chest. Although it resembles a medieval torture device, requires an hour's assembly time and does not fold up, I found that a just couple minutes of use a day did unkink my pecs and chest, bring my shoulder blades back, work the oft-neglected lower back and help me stand a little taller. $395. bodyaline.com
Taking suspension training to the next level, the Balanced Body Bodhi Suspension System floats your hands and feet off the ground simultaneously, challenging your strength, balance, flexibility, proprioception and core activation all at once. The system includes two loops, two handles, two sets of ropes, a workout DVD and workout flashcards. It attaches overhead or (with accessories) to a wall or door. Starting at $326. pilates.com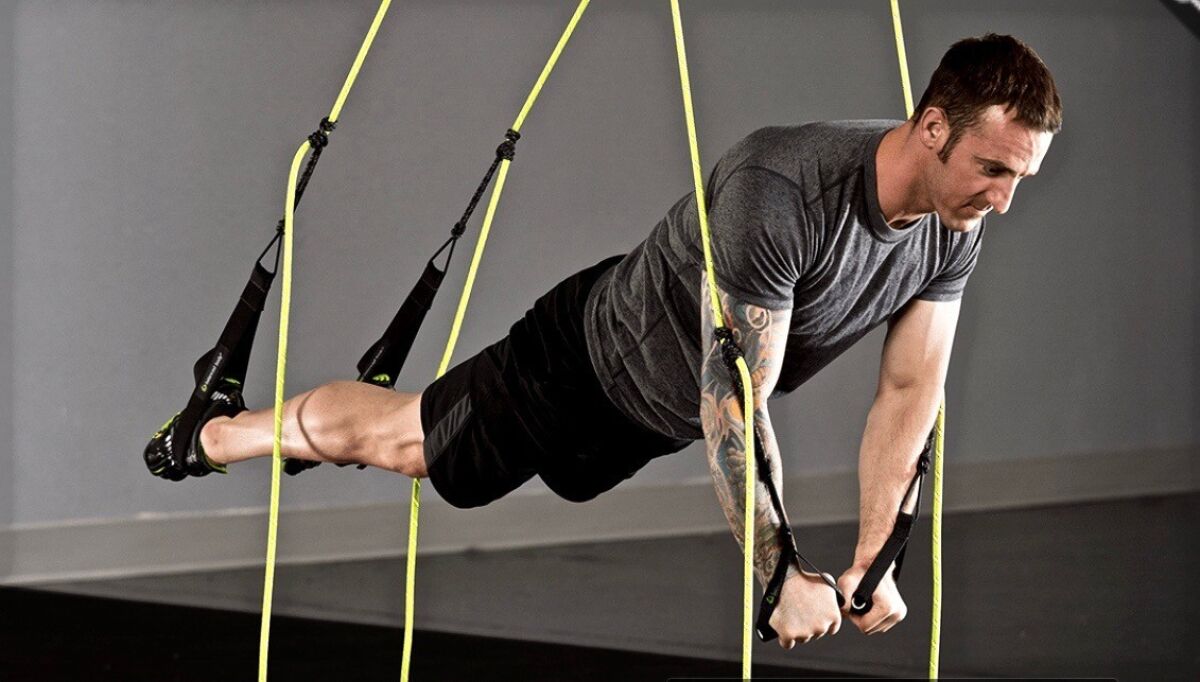 10. Fingertip fatigue reader
The Masimo MightySat pulse oximeter is a convenient finger-clamp device that provides instant measurements of blood oxygen saturation, heart rate, respiration rate and respiration variability. Daily data tracking allows athletes to identify their level of fatigue and recovery from past workouts so they can adjust their future training accordingly. Although standard pulse oximeters can cost one-tenth as much, Masimo claims MightySat is more accurate and useful for serious athletes because it uses the same sensors and processors used in the company's hospital-grade oximeters. $299. masimopersonalhealth.com