A Huntington exhibition shows how many of L.A.'s iconic buildings came to be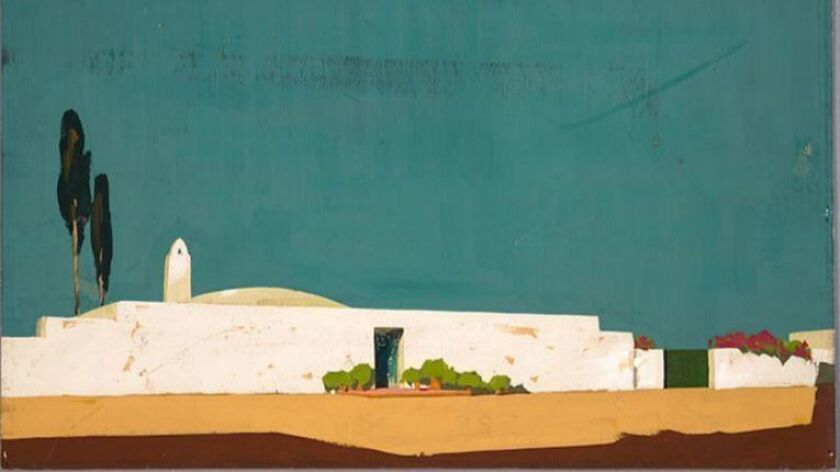 Thomas Gainsborough's famed "The Blue Boy" may be getting a lot of attention for its restoration at the Huntington Library, Art Collections, and Botanical Gardens this fall, but don't let that distract you from a small yet worthwhile show in the West Hall of the Library.
"Architects of a Golden Age: Highlights From the Huntington's Southern California Architecture Collection," opening Oct. 6, offers a rare look at the renderings that helped to develop some of the most iconic buildings in Los Angeles.
The Huntington's archives include drawings and plans of familiar landmarks including a charcoal rendering of the facade of L.A.'s Union Station, a detailed drawing of the ornate Mayan Theater and several of the Chinatown buildings that exist today.
Fans of the Sidney and Frances Brody residence designed by architect A. Quincy Jones and interior designer William Haines will appreciate Haines' plans for the luxurious living room. Equally surprising is a rendering of a Spanish garden for Vroman's Bookstore in Pasadena and a gouache of one of architect Wallace Neff's Airform houses, or "bubble houses."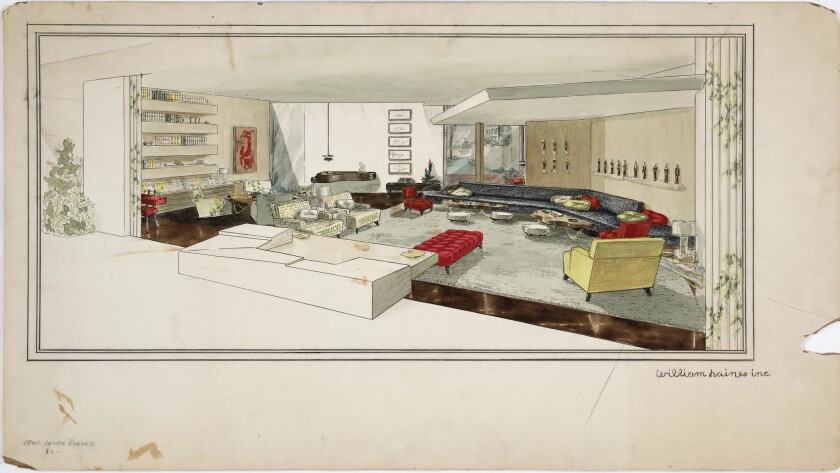 "Architects of a Golden Age: Highlights From the Huntington's Southern California Architecture Collection"
Where: The Huntington Library, Art Collections, and Botanical Gardens, 1151 Oxford Road, San Marino
When: Oct. 6 through Jan. 21
Info: huntington.org
ALSO:
Garrett Eckbo, the Brody estate's master of landscape
The rise and fall of Wallace Neff's bubble houses
'Dear Evan Hansen,' LA Phil's centennial season and 71 more arts events to check out this fall
---