11 Images
Bad design trends we hope die in 2009
We asked more than 20 design pros to identify the decorating trends that are coming to an end and what household objects should get kicked to the curb in the new year (or, better, donated to charity). Here we present some of the nominees, starting with the kitchen. Says accessories designer and retailer Kenneth Wingard:
"Please, in the kitchen,
no more granite countertop
. It came into vogue in the '80s, and it makes a place look dated instantaneously. I am pushing for an orange Formica comeback. If you don't think you can pull that off, then honed white marble is always beautiful, soapstone or poured concrete looks great in rustic homes, and Corian gives a simple look that does not dominate any room."
(Glenn Koenig / Los Angeles Times)
Residential kitchens that look like commercial restaurants:
"A kitchen chock-full of stainless-steel appliances is cold and old. Viking and Blue Star have a number of custom finishes that give a warmer, fresher look that can integrate your appliances with your cabinetry or add a fun pop of color to your kitchen."
-- Kristine Paige Kamenstein, Jackson Paige Interiors
(Ricardo DeAratanha / Los Angeles Times)
Heavy drapery:
"The kind with swags, cascades and trimmings that pool on the floor are no longer a sign of luxury but, rather, they are contributors to poor indoor air quality and hint at an outdated aesthetic. I would love to see homeowners lighten up with simple draperies, just off the floor, made of natural fibers such as bamboo, silk or hemp."
-- Sarah Barnard, interior designer:
(Mark Boster / Los Angeles Times)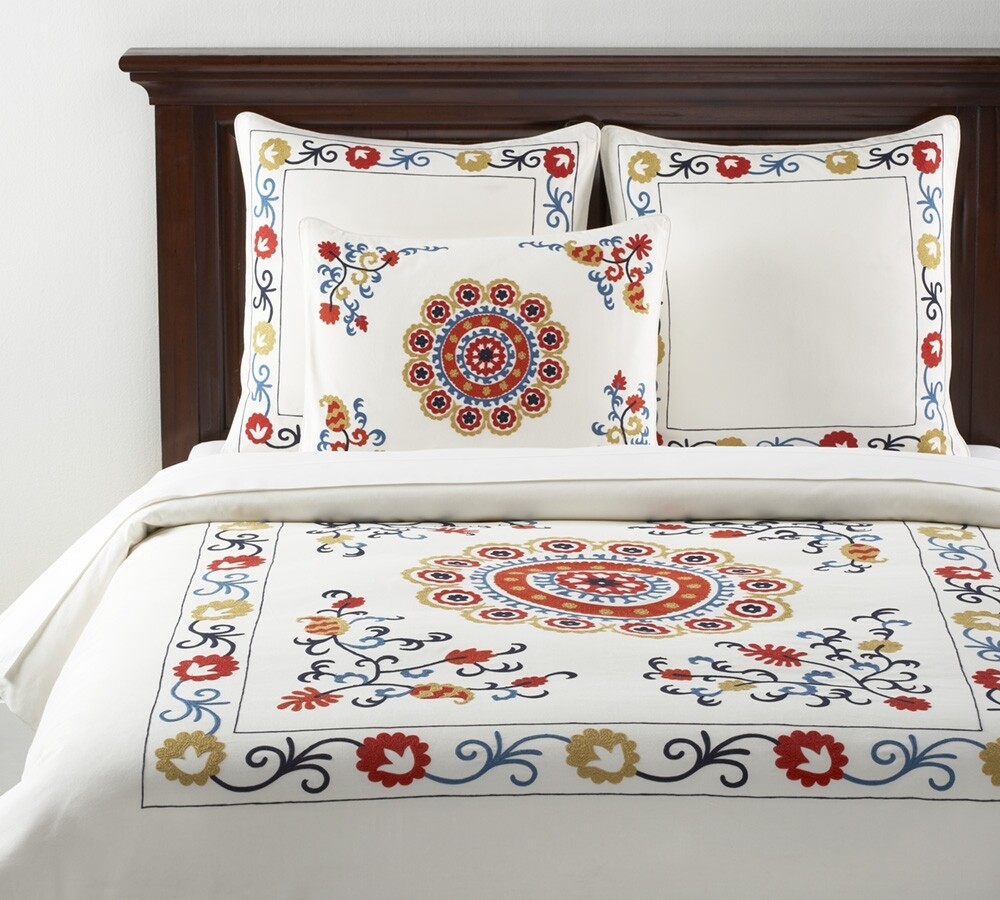 Fake suzanis:
"Traditional suzanis are beautiful, but now all the big-name décor stores have done their own mass-manufactured versions of the designs. Instead, I'd recommend African textiles like Kuba and hand-woven Yoruba cloths. They are more austere and sustainable, and they mix with traditional and modern even better than the color-saturated suzanis."
-- Peter Dunham, interior designer and retailer
()
Mass-produced, oversized, cheap leather club chairs:
"I am tired of furniture that is scaled for a giant. Even if you have high ceilings in your home, you can buy furniture that is human-scaled. I love
Ralph Lauren
's
Colorado
club chair, and for a less expensive alternative, a vintage club chair is a good option."
-- Andrea Schroder, contestant from Bravo's "Top Design":
(Rick Loomis / Los Angeles Times)
CFLs:
"To be green, you do not need to suffer with compact fluorescent bulbs, a light source that does not render color or texture and only turns on and off. Instead, do the planet a favor by using a combination of a halogen bulb, which does not use mercury or rare earth phosphors, and a dimmer. If you dim a halogen bulb to 50%, you will save over 40% energy and your light bulb can last more than 10 years."
-- Sean O'Connor, principal, Sean O'Connor Lighting Inc.
(Glenn Koenig / Los Angeles Times)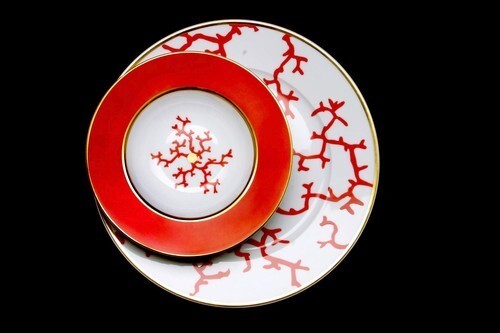 Coral:
Natural materials may have gained favor in home décor, but the use of coral is ebbing. "Painted, natural, embroidered, OK, I got it!" exclaims L.A. interior designer Linda Allen. "I'm coral-ed out. Can we date 2007 to 2008 the Coral Era, please, and get on to other organic items as accessories?"
Adds L.A. designer Betsy Burnham: "I doubt I'll ever stop wearing it around my neck, but I just don't want to see it embroidered on any more guest towels."
(Eric Boyd / Los Angeles Times)
Overly crackled, overstuffed, heavy Italian furniture:
"It has to go. Our favorite thing to do with antiques is to reinvent them and give them some punch, like reupholstering chairs in chartreuse silk charcoal velvet or a punchy lemon leather."
-- Melissa Palazzo, Toni Smith and Marc Palazzo of the design firm Pal & Smith
(Irfan Khan / Los Angeles Times)
Ornate gold frames:
"Enough with these outrageously elaborate gold frames! Nine times out of 10, an elegant yet simple hand-finished wood frame would do a better job of bringing out the art. Framing should enhance artwork, not hinder it."
--Katrien van der Schueren, owner of Voila! gallery
(Nathalie Dion / For The Times)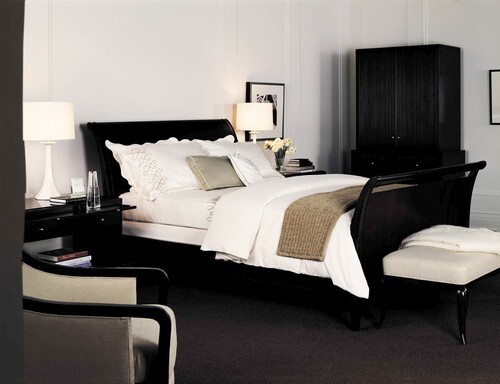 Oversized sleigh beds:
"If you have a team of Clydesdales, drive this old chestnut straight to the barn. Try something that brings pizazz back into the boudoir, like a headboard of soft gold-leaf leather with a nailhead design."
-- Craig Olsen, designer and retailer
()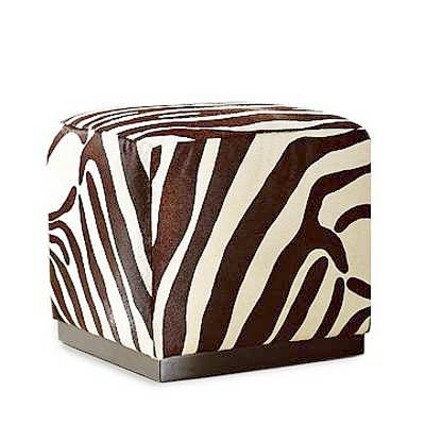 Two bad trends in one photo! Cubed ottomans and faux zebra skins:
"Little cubed ottomans are o-u-t," designer and retailer Craig Olsen says. "Hexagons and ovals will lead the eye straight to the piece and make the room remarkable." When it comes to faux zebra prints, designer and retailer Suzan Fellman sounds off: "Good God, how does a zebra print translate onto a cowhide rug? There are superior floor treatments, in a reasonable price range, that do not pretend to be something that they are not. I would opt for an Arzu Firuz vinyl carpet with laser cutouts that create a great pattern for the floor and are so easy to maintain."
(Williams Sonoma Home)