Refresh the look of your kitchen with a few earth-friendly touches
Kitchen renovations can cost a fortune. But there's no need to take out a loan each time you want to change the look and feel of your kitchen. Transform the space by making small, affordable changes. Find inspiration from some of the kitchen trends — many earth-friendly and sustainable — that are popping up at recent design and industry shows. Nancy Fire, design director for HGTV Home and founder of Design Works International, shares some of her favorites here:
Garden in your kitchen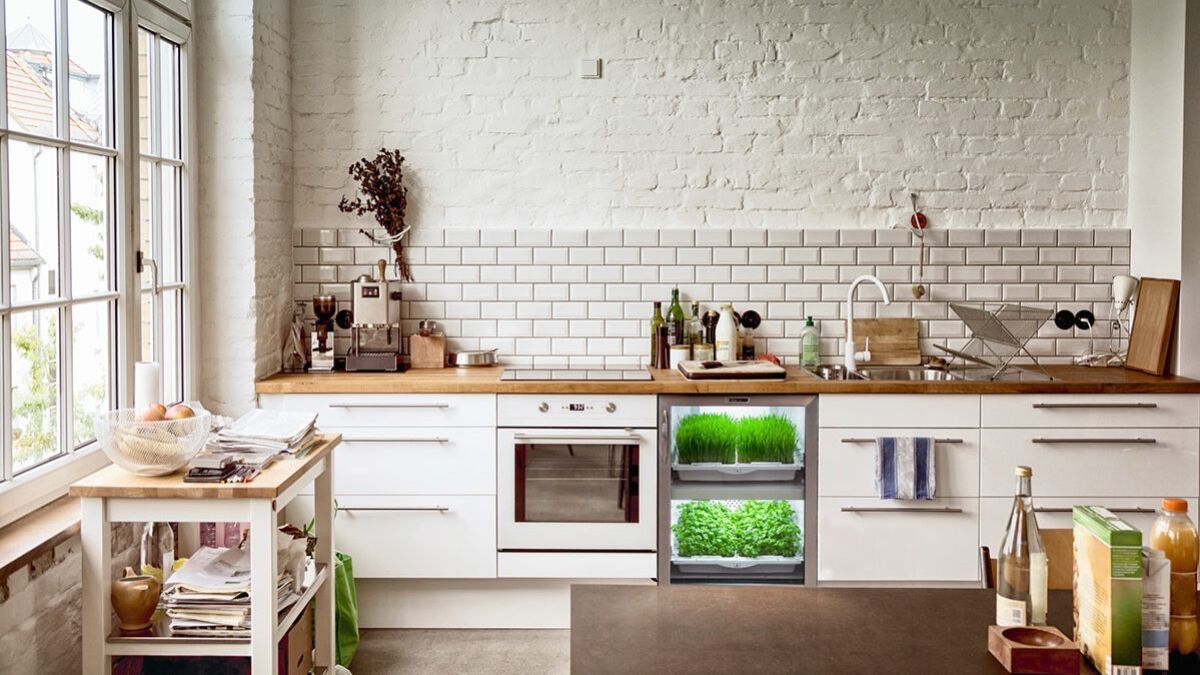 Embrace live plants and herb walls in your kitchen to create a "true farm-to-table experience," says Fire, who calls this trend "green thumb." Expect to see many new appliances coming to market that make it easier to grow those herbs and tomatoes at home, indoors. Bonus: You'll know where your basil or wheat grass is coming from.
Add more color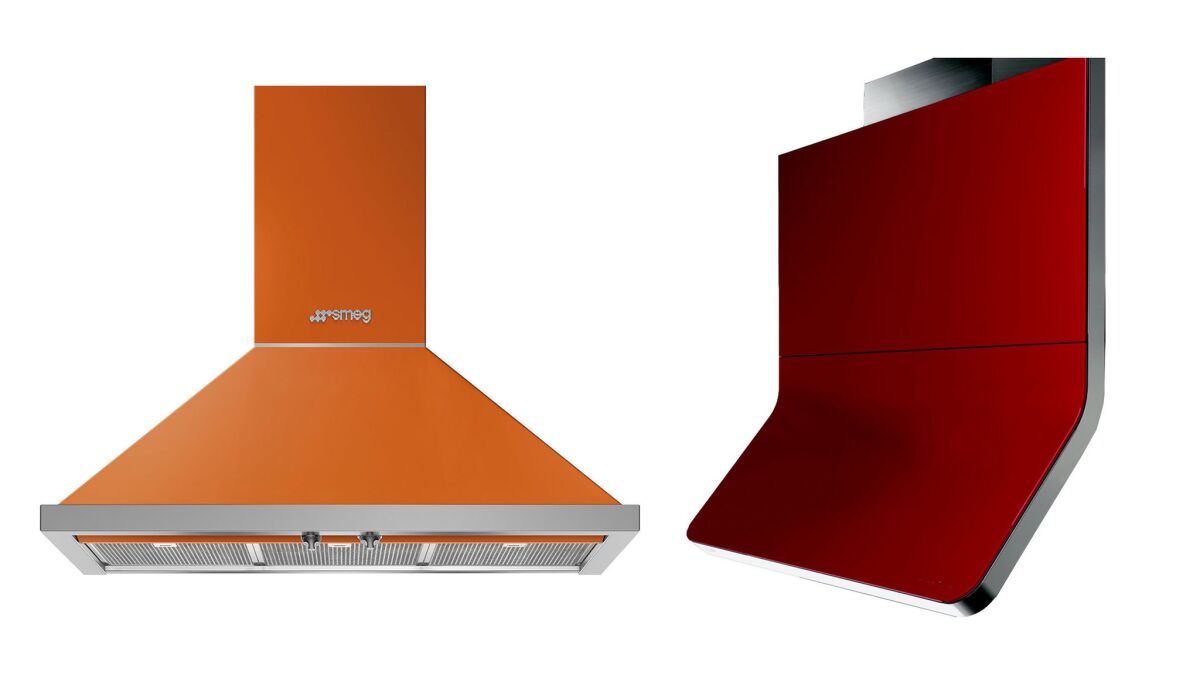 Colorful hoods add a bright touch to the kitchen and there are many different shapes and sizes to play with. The most popular colors are basic, such as black — shiny or matte — and red, white and stainless steel, which is "not going away," Fire says. A wide array of specialty hues, however, help you incorporate a dash of color and usher in a new look, without all the construction.
Expand your kitchen
A kitchen expansion can be costly and almost impossible for many small homes. So expand the space you do have with smaller appliances, such as under-the-counter refrigerators, and appliances built into a wall.
Open shelving that's earth-friendly
Overexposed environmentally-friendly wood shelving is still a big trend this year. Recycled beams are also returning to frame-vaulted kitchens. Everything is on display and easy to reach. The only down side? Keeping shelves organized. But you could also use the shelving to feature special dishware you won't use often and decor touches.
Terrazzo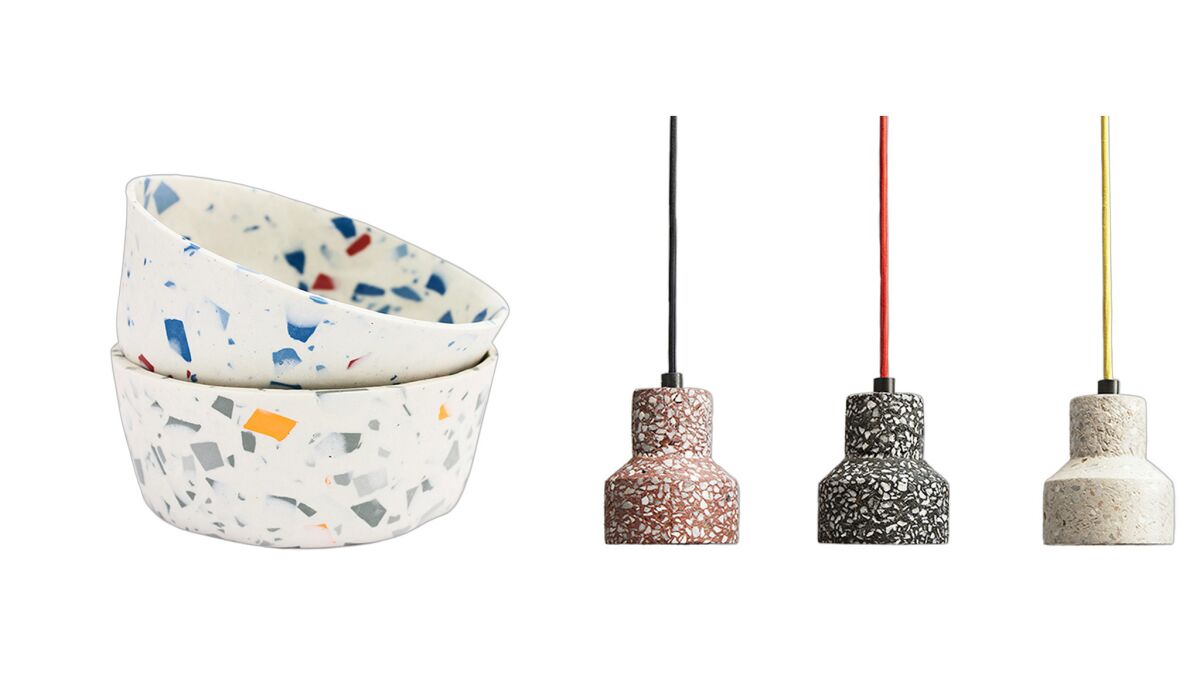 Whether it's in flooring, a cutting board or accent lights, terrazzo is making a comeback by using mother of pearl, recycled glass and other reusable materials. Some easy, inexpensive ways to incorporate this look are through a pendant light, a serving platter or wall art. People can "buy pieces that are inexpensive" to bring terrazzo into the kitchen, says Fire. Bonus: It's also sustainable.
Throw out the rules
Don't be afraid to mix and match. Fire says that mixing brass, copper and gold in hardware used to be unheard of, but now it's growing in use. In addition, metals make for a stunning accent. This chic matte black and metallic combo, above, was designed by Vanessa DeLeon and features True Residential's matte black refrigerator units with copper hardware. Certainly a change from the traditional stainless steel and granite.
---
UPDATES:
April 5, 2018: This article was updated with additional details of the True Residential refrigerator matching the black and copper cabinets and an image including the refrigerator.
---