L.A. Affairs: This is how I found out my boyfriend was cheating on me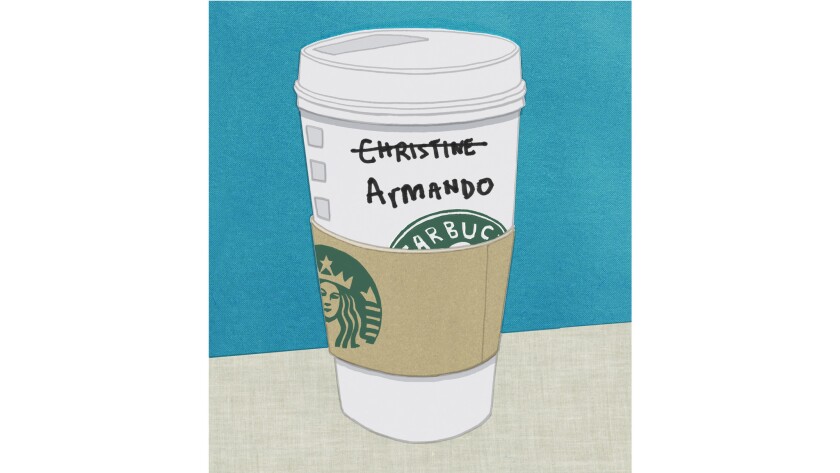 We met in the fall through mutual friends. He lived in a high-rise off Figueroa in downtown Los Angeles. The views were spectacular. We both had great careers with Los Angeles County. We were both single. We were both independent. We were both somewhat guarded, but together I knew we could be so much more.
I had images of us together as a non-conventional, contemporary power couple.
We explored L.A. together over that summer. Art Walk was a staple endeavor. Concerts at the pier brought excitement and adventure to otherwise boring weeknights. He worked in Marina del Rey; I worked in the Valley. By L.A.'s terms, we were a long-distance couple. But some weekdays he would offer to drive — bearing food — out to my condo in Santa Clarita. It sounded great to me! Why not? He was the first guy I had met in L.A. who was actually willing to drive to the suburbs to see me. I relished his desire.
He courted me to no end. It was amazing. He taught me Spanish. He was chivalrous. I thought, "This is how a grown-up man is supposed to act." He showed me Los Angeles. I felt alive and inspired. I was a suburban girl discovering the City of Angels. I was in awe of his command of the city. From Marina del Rey to downtown to Santa Clarita, we traversed the city's nightlife together. I loved it. We sympathized with each other over the daily grind of the workweek. Yet we were both readily available for the latest concert, movie premiere or weeknight bar appearance.
As that summer came to an end, I thought to myself, "This is someone that I may want to settle down with." I began to look at our relationship as more than casual. We'd begun to spend weeknights together at each other's place, which meant early-morning commutes. (This was a big deal.)
Are you a veteran of L.A.'s current dating scene? We want to publish your story
My mind began to run rampant. I admit. I thought about our combined county retirements. "What a great setup for our future kids!," I thought. As my mind wandered, I thought it was all settled; we were going to combine incomes and start building a future together.
The key phrase here was "my mind."
This is L.A. after all.
September came and my 34th birthday approached. My birthday tradition has always been spending time in Laguna Beach. I told him of my plans. The next thing I knew, we had reservations at a small boutique hotel. It was basically my dream come true. We would leave Friday morning and come back Sunday night.
My excitement was overwhelming; all I could think about was which outfits and bikinis I should pack for the weekend. (I even took a few bikini shots for him on my phone.) The night before, I finished my meticulous packing and got settled for bed. And that's when I realized I still hadn't heard from him. And I had called him repeatedly. But I also knew he had plans to go to an art show for a friend downtown, so I assumed he was just busy. I figured I'd get a good night's rest and be ready for the drive early Friday.
Whatever worries I'd had Thursday night were put to ease with his early text: "Good morning beautiful. I'm on my way to you. What do you want from Starbucks?" "What a wonderful guy he is," I thought as I texted him my coffee order — "Tall skinny vanilla latte." I couldn't wait to see him. But still, I was a little bothered that I hadn't heard from him the night before.
He arrived at my condo with fresh, hot coffee. He gave me a kiss on the cheek and asked if I was ready. I told him, yes, of course. But I couldn't hold it in any longer. I had to ask, "What happened to you last night?" He said, "Oh, nothing, I got caught up with a friend who was hosting an art show at a gallery. I'm sorry I missed your calls." Once he apologized, I felt better and my mind was at ease. I was ready to hit the road and set foot in the sand by the afternoon.
As I was doing a last-minute check of my condo before I left, I sent him another bikini picture I'd taken.
I figured it would be a little surprise for him.
I heard his phone buzz as he got my picture. I came out of the bedroom in time to catch his expression of the bikini selfie. He was enthralled and excited. I came up behind him to hug him, to kiss his cheek and neck.
This weekend was going to be memorable; I just knew it.
I glanced at the phone and saw the picture of me on the screen. There was just one problem. The sender's name was "Armando."
My first thought was, "Why would he have me in his phone as Armando?"
The author is a California native who has since married and is now living in Texas, where she runs a medical practice.
Epilogue
Updated at 7:50 p.m.: This week's L.A. Affairs column left many readers wanting more. So we asked Aguilar to give us the blow-by-blow account of what happened after she discovered that her boyfriend was hiding her existence in his cell phone — under a guy's name.
She told us: "Of course I confronted him, and he had an answer for everything. He said that we'd never had the conversation about 'being exclusive,' which was true. We still went away that weekend but it was nothing like I had hoped. A month later, we were over."
But despair not, readers of L.A. Affairs! Not long after the breakup, Aguilar met the man who would later become her husband. And when that old boyfriend came sniffing around again, Aguilar had her vindication: "I finally told him that his dumping me was the best thing that ever happened to me."
L.A. Affairs chronicles the dating scene in and around Los Angeles. If you have comments or a true story to tell, email us at LAAffairs@latimes.com.
---
UPDATES:
7:17 p.m. This article was updated with additional details.
This article was originally published at 5 a.m.
---