L.A. Affairs: Dear John, there will be no second date. Here are 7 reasons why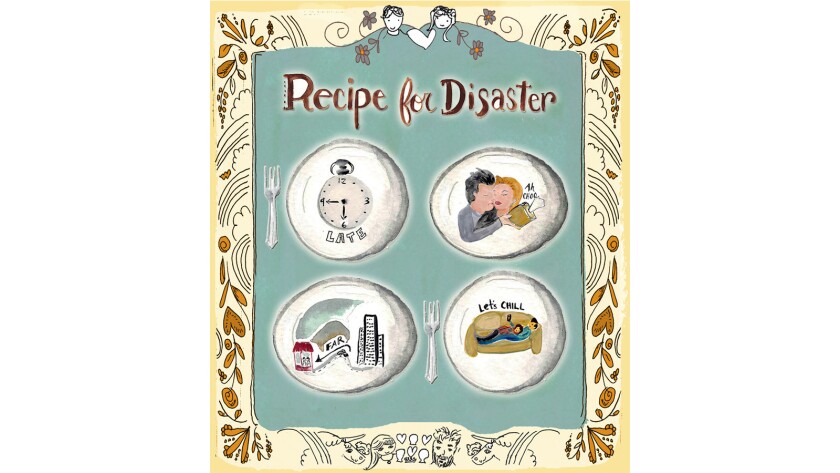 When we met on Halloween there was an immediate connection. I felt chemistry on multiple levels: physical, mental, emotional. You talked about profound things, like spirituality and author Gary Chapman's "The Five Love Languages."
My friends were impressed with your genuine interest in me and I reveled with them that I might have finally found a man who was self-aware and emotionally intelligent. When you asked me to dinner the next Friday night, I was elated. A man who was more mature and knew how to ask a girl on a proper date? I thought I'd found a unicorn in this superficial, flakey dating world! Throughout the week, you were unbelievably attentive over text and even called to chat on the phone a few times. I was so excited for Friday and you seemed to be too.
Here are the reasons that this didn't work out:
>>>Our 2016 holiday gift guide is here, over 200 gifts for everyone on your holiday shopping list>>>
1. You rescheduled our dinner date because you were sick (totally understandable), but then wanted our first date to be "Netflix and chill," hipster code for, well, you know. I told you I just wasn't that kind of girl.
2. When I rejected that (twice), you countered with the sticky beach bar around the corner from your house, not convenient for me at all. Then added "and maybe back to my place after?" This is a far cry from the original dinner offer, but now I just wanted to get it over with, so I agreed.
3. The meeting time you set was 8:30 p.m., "after the game" ("Sunday Night Football"). All of my guy friends know better than to do this to a woman on a first date. It wasn't even your favorite team playing.
Are you a veteran of L.A.'s current dating scene? We want to publish your story
4. You were an hour late for the date because you said you fell asleep on your couch watching said game. At 9 p.m. with no sign or text from you, I had accepted that I was getting stood up, but I'm not one to waste beer. Also, the bartender felt bad and gave it to me on the house. When you finally texted at 9:15, then showed up at 9:30, I was a few sips away from your time expiring. I did finish my beer and tried to leave you with a full drink, just as you had done to me. That's when your sweet brown puppy eyes stabbed at my heart. I stayed but didn't order another beer.
5. You actually asked me the final score of the game that you missed our date to sleep through.
6. When we finally got to talking, you lamented that you just wanted to redo this whole week. Here was your chance to redeem yourself. "What would you do differently?" I asked. Your reply: "I would make Halloween last twice as long." Really, that's it? Nothing about having the date on Friday or maybe showing up on time to this one?
7. You tried to kiss me after you confessed that you had strep throat, ignoring all the signs that this date might not be going well (see Nos. 1-6, above). What signals did I give that said, "Please give me a highly contagious disease after you disrespected my time?"
This was my final straw. But you didn't understand why I was leaving.
When I got home, your text apology was "I suck, I'm sorry." No mature apology explaining why you messed up, nor an attempt to make up for the dinner date we should've had.
When I didn't reply, you texted sporadically the last several weeks, as if things were normal between us, even sending me photos of your nieces at Thanksgiving. I'm happy that I left an impression on you; unfortunately, you left the wrong one on me.
My friends have often told me that dating a slightly older guy is a step in the right direction — someone with maturity who understood how to treat a woman. Instead, I learned why you're 38 and single.
Thank you for making sure that things go only up from here.
The author is an event manager by day and a pilot navigating Santa Monica's turbulent skies by night.
L.A. Affairs chronicles the dating scene in and around Los Angeles. If you have comments or a true story to tell, email us at LAAffairs@latimes.com
L.A. Affairs chronicles the current dating scene in and around Los Angeles. If you have comments, or a true story to tell, email us at LAAffairs@latimes.com.
MORE L.A. AFFAIRS
Why I've been dating the same girl for 26 years
Can you find your true love on a dating app? I did — and I'm marrying her Sunday
I tried to give my kidney to my boyfriend. He broke up with me anyway.
---