One-Step Makeover: Let there be light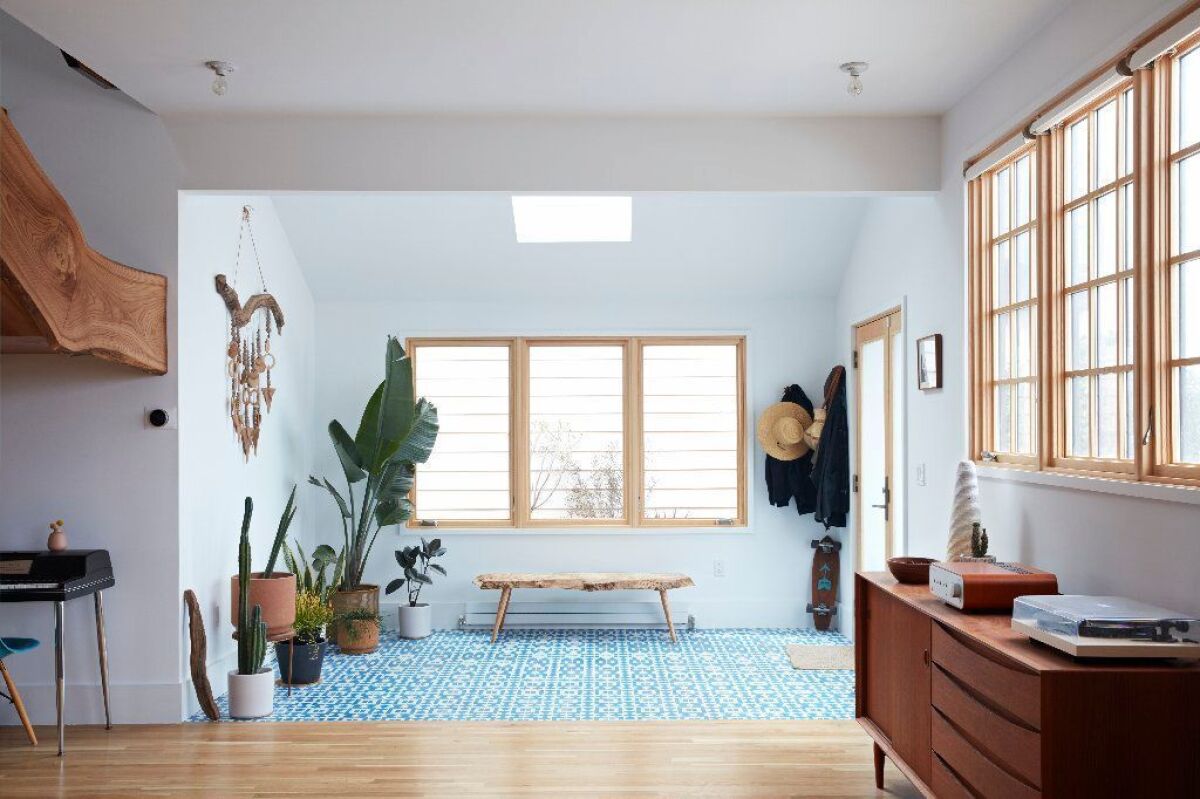 An indoor-outdoor lifestyle — or the potential for one — is a notable perk of living in a temperate climate like California. But what if your home lacks panoramic views, a sunny loggia or a saltwater lap pool?
You can add a skylight. Creating a portal to the sky, or updating an old one, offers a substantial and surprisingly affordable way to integrate nature into a home. At their best, skylights provide an abundance of light, fresh air and design impact.
"In many cases, the ideal source of natural light comes not from a wall or a ceiling but from a combination of the two," said Ron Radziner, a principal of the Los Angeles-based design-build firm, Marmol Radziner. "More than anything, though, the drama of a good skylight is immense."
For many homeowners, skylights still represent exactly the wrong kind of drama. Exhibit A: The 20-year-old model in my in-laws' Brentwood kitchen. At present, it is sealed shut by a heavy, potted strawberry plant that has acted like a rooftop paperweight ever since the hatch blew open during a torrential rainstorm.
This may sound like a familiar tale, but today's skylights are almost universally waterproof. "Leaking is honestly not a problem we ever run into," Radziner told me.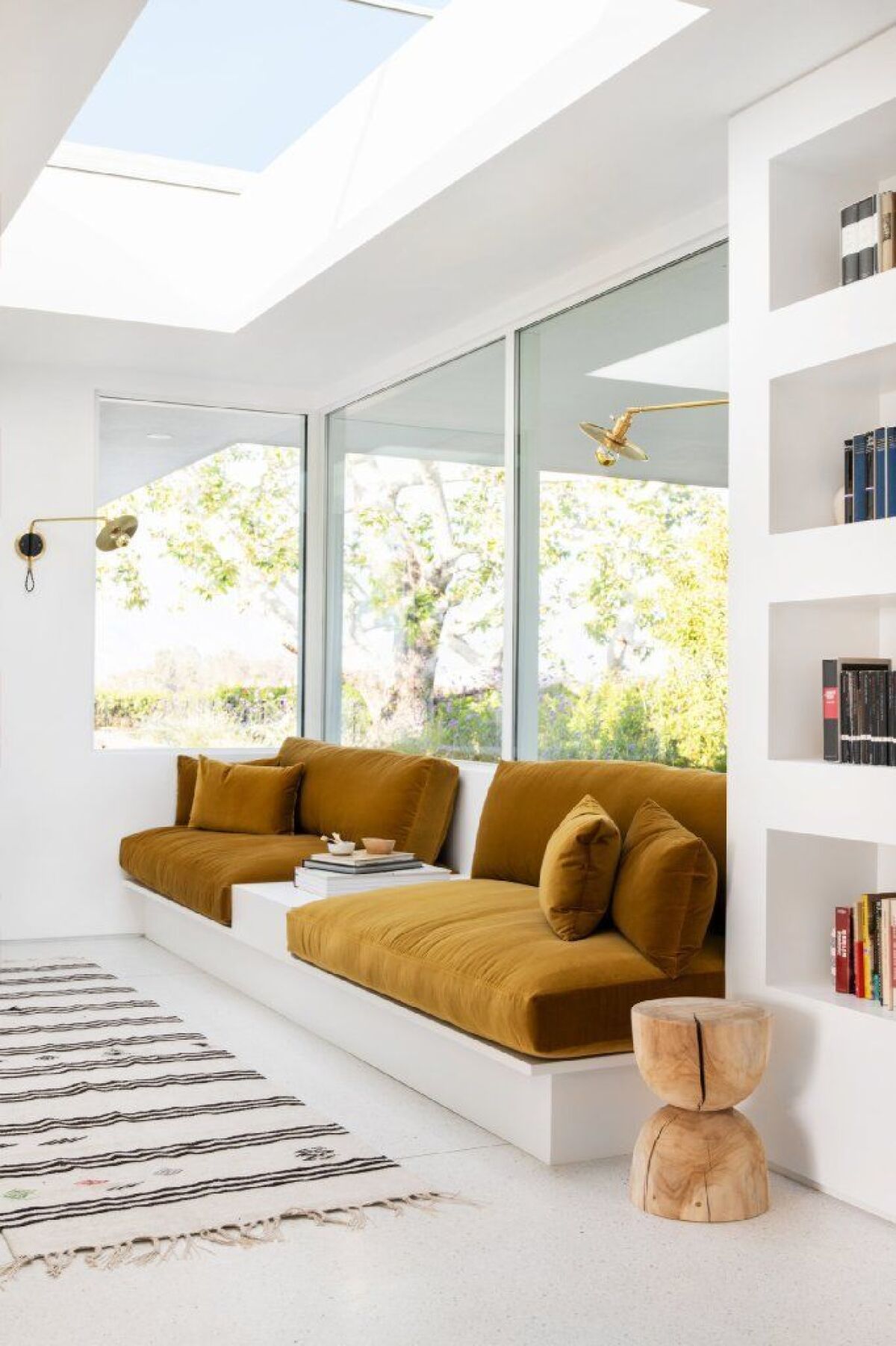 Velux, a premier manufacturer of skylights headquartered in Denmark, goes so far as to dub its model "The No-Leak Skylight" and backs up that claim with generous warranties on both its products and installation. "We know skylights have gotten a bad rap for leaks," said Ross Vandermark, national sales manager for Velux. The company even extends its warranties to DIY installers. "We are that certain the new process and product are foolproof," he said.
There is also a persistent notion that skylights are bulky looking. (The plastic bubble designs of yesteryear are hard to erase from memory.) But the design market has pushed manufacturers in a more minimal visual direction, allowing skylights to blend seamlessly into ceilings and rooflines.
In 2017, Emily Farnham, principal of the Los Angeles-based practice Emily Farnham Architecture, undertook a gut renovation of actress Mandy Moore's Pasadena home that landed on the cover of Architectural Digest.
Among its memorable moments is a sun-splashed library nook that Farnham created in a former hallway dominated by a large, pyramid-shaped skylight. "It felt institutional and out of place — like a shopping mall," she said.
Instead of simply replacing it with a sleeker model, Farnham also minimized the new skylight. "One direction you can go in is to make a skylight a design element, but it can be a much stronger move to make it about the absence of details," she explained. "We detailed Mandy's skylights so that the drywall almost touches the glass; you don't see any visible frame. It now feels more like a James Turrell light sculpture." The cost of the new skylight was $2,400 and the installation was only $300 given the existing opening in the ceiling. (To open a new hole would have cost $1,000 to $1,500.)
Much of the credit for today's durable, minimalist-looking skylights is due to the new technologies that have also radically improved their energy efficiency and maintenance.
Radziner said perhaps the most unforgettable skylight he has ever encountered on a residential project was also, at first, the least compatible with modern life.
The Experimental Ranch House, a landmark 1952 home by architect Cliff May, had a 288-square-foot row of skylights in its main living area. "I remember meeting there with the client and it was an oven," Radziner said. But the entire vibe was transformed by new state-of-the-art skylight glass with built-in heat protection that is now standard. "You can't overstate the difference updated glass can make."
Velux is one of several skylight manufacturers offering bells and whistles that make skylights easier to live with. Their products are heat reflective, self-cleaning and smart. (Some models open and close automatically when a room is getting hot or rain is forecast, and they can also be manually controlled from a mobile app.)
Installing a technology-enhanced skylight can also be cost-effective since they reduce monthly lighting and cooling bills. Furthermore, many new models are eligible for a federal tax rebate that shaves 30% off the price of purchase and installation — about $800 to replace an old "fixed" or non-opening skylight up to around $3,000 for a new, souped-up solar-powered model.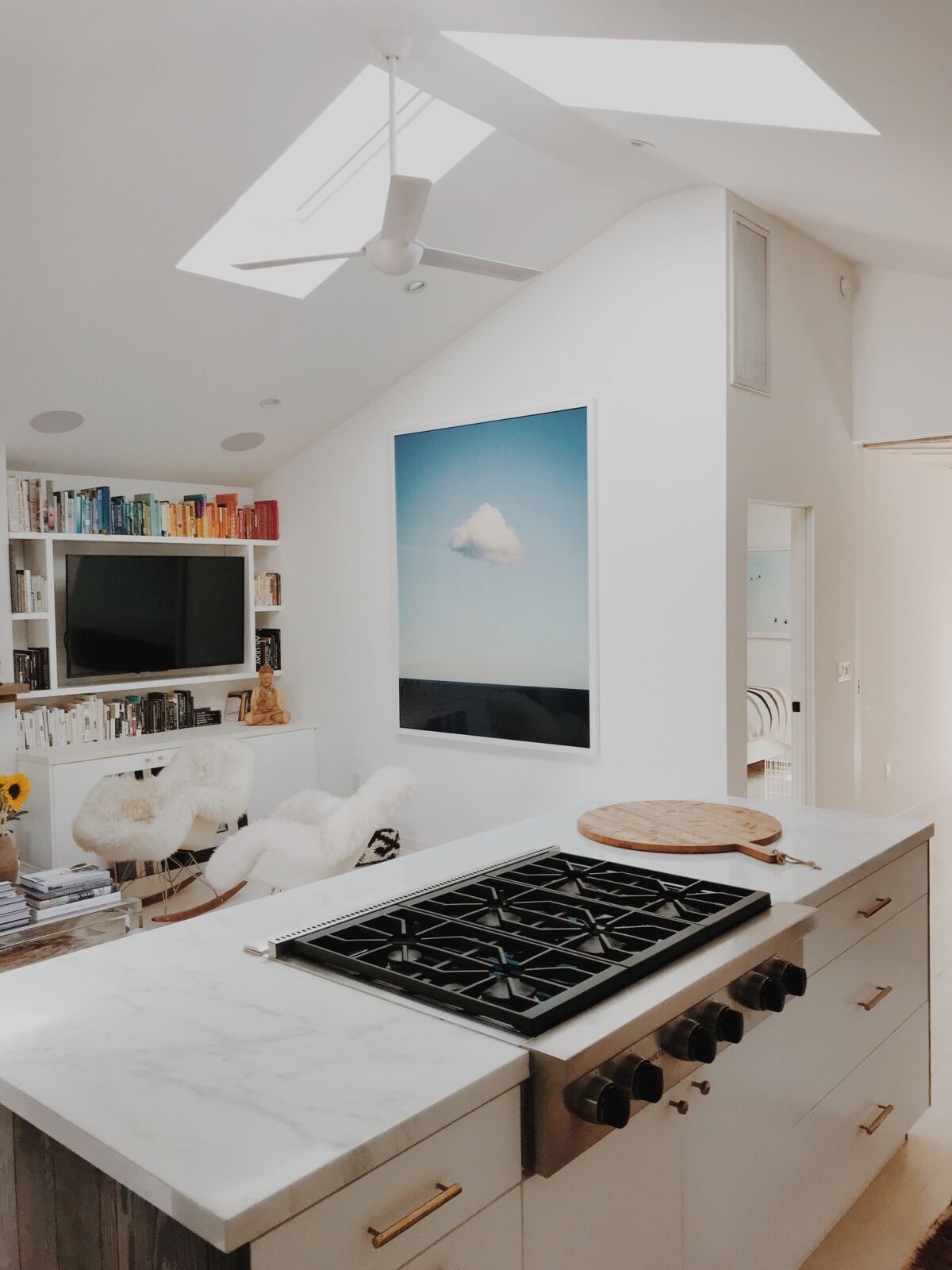 Conveniently, almost any skylight can be installed in less than a day, whether it is going into an existing roof or a new one.
If adding or redoing a skylight is starting to sound appealing, you might be wondering where to put one or how to best integrate it into your home's overall lighting plan.
"The goal is not to use them like a ceiling light in the middle of a room but at the edges, where shadows and light coexist, and where you can build a sense of mystery and connection to the environment," advised Radziner.
Farnham said bathrooms are one of her favorite spots for skylights. "The way light from above plays off tile is very striking," she said. "You just can't get that effect with LED or incandescent lighting."
Mason St. Peter, a designer who specializes in bright, uncluttered spaces and is a co-author of a new book with a section on skylights, "Abode: Thoughtful Living With Less" (Abrams, April 2019), takes every opportunity to include them in his projects. But, he stresses the benefit of designing skylights in atypical ways.
"It sounds counterintuitive," said St. Peter, "but you can get a lot of light out of a really small skylight." What matters much more than the size of the opening is the positioning, he noted. "If you angle the ceiling shaft around a skylight, you can spread the light around to fill a space much bigger than your skylight opening."
He also suggests placing a skylight wherever light can bounce off nearby walls or mirrors. "A skylight can be a circle, a triangle or a narrow slot. What's most important to consider is how it will play with your architecture and the direction of sunlight."
Another new idea is to install skylights where they can take advantage of moonlight — perhaps the most magical and underrated aspect of a ceiling opening.
"You can be walking around in the dark and you have these shafts of light pouring in and moving across the floor," said Radziner of the skylights in his own home, which bring in ample moonlight. "Daylight is one thing, but appreciating the cycle of the moon in your home is what really puts you in touch with the outside environment. I completely love that experience."
---