10 most overlooked toys that belong in the toy hall of fame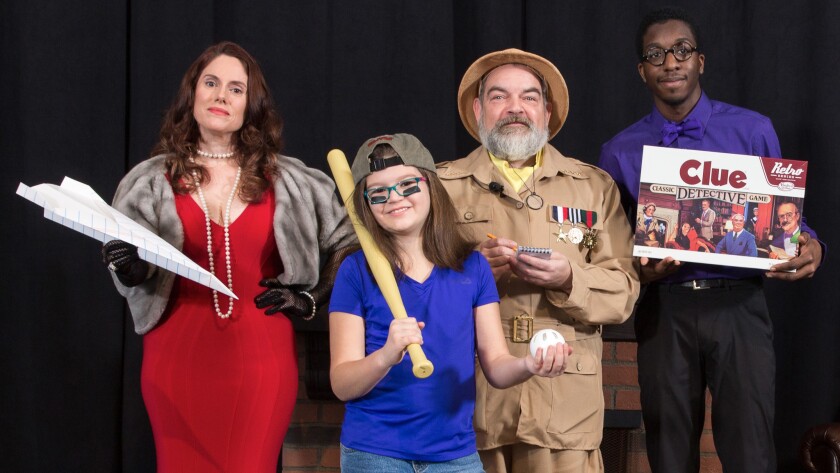 The National Toy Hall of Fame left a pantheon of classic playthings out of history's toy box this week when the latest inductees were announced in upstate New York.
The Clue board game and the Wiffle Ball, both five-time finalists, were inducted into the hall of fame on Thursday at the Strong National Museum of Play in Rochester along with a shocker: The simple paper airplane.
That brings the hall's total to 65 toys, including classics such as the Rubik's Cube, Easy-Bake Oven and Silly Putty as well as stranger picks like the stick, cardboard box and blanket. A few favorites like Rock 'Em Sock 'Em Robots, Transformers and Teenage Mutant Ninja Turtles have come close but failed to make the cut. Others like Trivial Pursuit, Tickle Me Elmo and backgammon have never even been finalists.
Many of the past inductees fall into four broad categories:
Board games: Checkers, chess, the Game of Life, Candy Land, Scrabble, Monopoly, Twister, Battleship, Dungeons & Dragons
Figurines: Fisher-Price Little People, little green Army men, Star Wars action figures, G.I. Joe
Human-powered transport: Big Wheel, scooter, skateboard, bicycle, roller skates, Radio Flyer Wagon
Classic toys: Ball, alphabet blocks, bubbles, baby doll, dollhouse, kite, jigsaw puzzle, jacks, jump rope, marbles, jack-in-the-box, puppet, rubber duck, swing, dominoes, playing cards, rocking horse
The hall started in 1998 with about two dozen toys inducted in the first three years. Since then, about a dozen finalists are culled each year from thousands of online suggestions. A panel of historians and educators narrow down the annual list to two or three inductees. The judges base their selections on iconic status, longevity, discovery and innovation.
So after nearly two decades of inductions, why are so many great toys still not in the hall of fame?
"As with almost every hall of fame — be that baseball or rock 'n' roll — we only induct a few worthy recipients every year," Christopher Bensch, vice president for collections and chief curator at the Museum of Play, told The Times via email. "Inducting two or three toys at a time means that the additions to the National Toy Hall of Fame each get the attention that they so richly deserve. And the gradual pace of inductions means that there will always be highly qualified toys to consider in subsequent years — which speaks to the scope and depth of wonderful playthings out there."
There's been little rhyme or reason to the annual selection of the inductees. Hot Wheels are in the hall but not Matchbox. There's Barbie but no Ken. The Wiffle Ball made it without the Wiffle bat. Raggedy Ann entered five years before Raggedy Andy. The teddy bear is in the hall but not Teddy Ruxpin or Care Bear.
It's time to remedy these oversights. Here's our list of the 10 most overlooked toys that belong in the national hall of fame: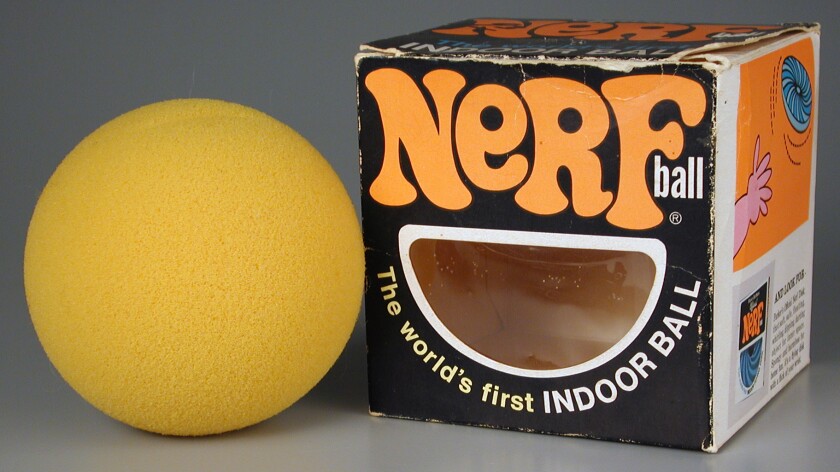 1) Nerf
The original foam ball was designed for indoor play. The Nerf ball won't knock over the lamp, but the kid diving to catch it just might.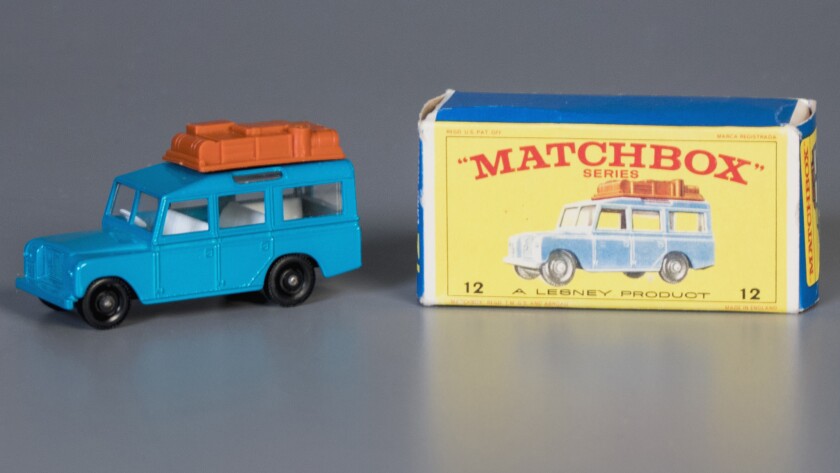 2) Matchbox
Matchbox debuted 16 years before Hot Wheels, but Hot Wheels beat Matchbox into the hall of fame in 2011. Does the hall prefer the flash of the fantasy-inspired Hot Wheels over Matchbox's real-life substance?
3) Magic 8-Ball
"Magic 8-Ball, why aren't you in the National Toy Hall of Fame?" Pose a question, shake the ball and receive one of 20 answers from the unflinching fortune teller. The six-time finalist has been passed over more than any other toy.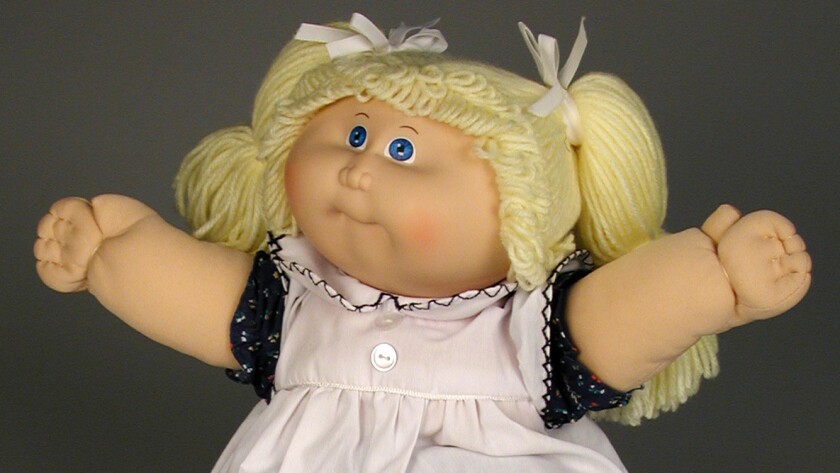 4) Cabbage Patch Kids
Maple Keri, Ullah Cory, Bryson Hudson. Each soft fabric doll comes with a unique name, birth certificate and adoption papers. The cuddly dolls once drove parents crazy in the 1980s as the must-have toy of Christmas.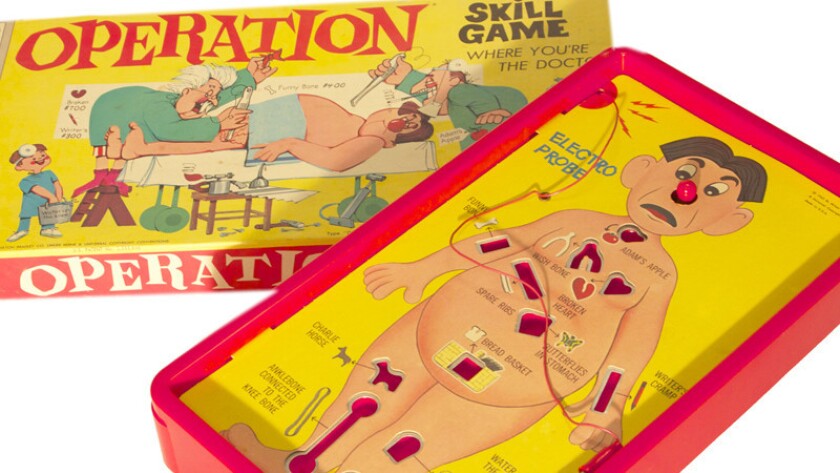 5) Operation
Remove Cavity Sam's funny bone, Charlie horse or writer's cramp with a pair of electro-probe tweezers without lighting up his bright red nose. Watch out for the anklebone connected to the knee bone. That's a tricky one.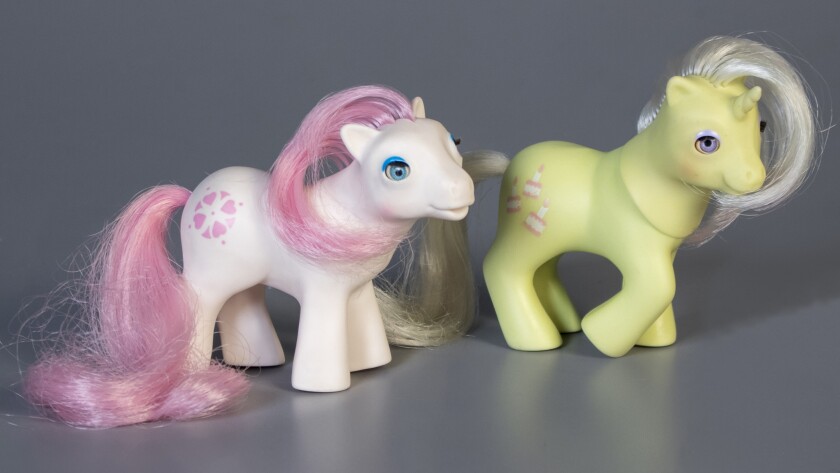 6) My Little Pony
The 1980s pastel ponies came in more than 1,000 varieties, sparking a collectibles craze. Bronies, as adult My Little Pony fans are known, have watched their favorite toy make it to the finals four times only to come up empty-hoofed every time.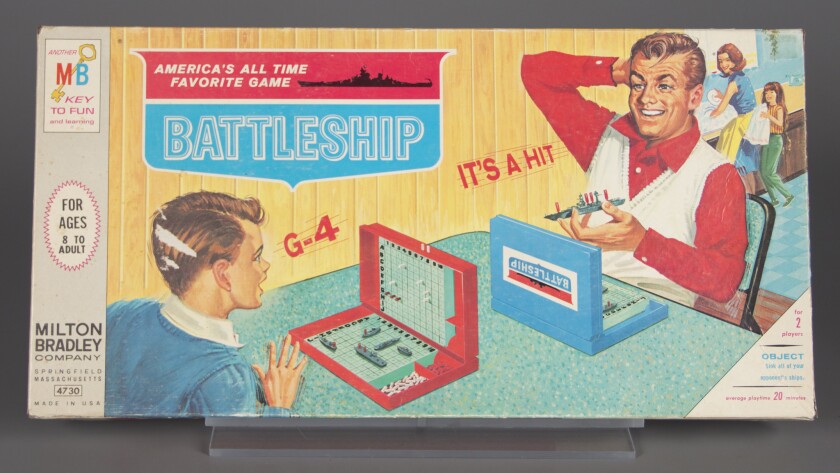 7) Battleship
"You sunk my battleship!" The World War I pad-and-pencil guessing game turned into a naval strategy board game in the 1960s.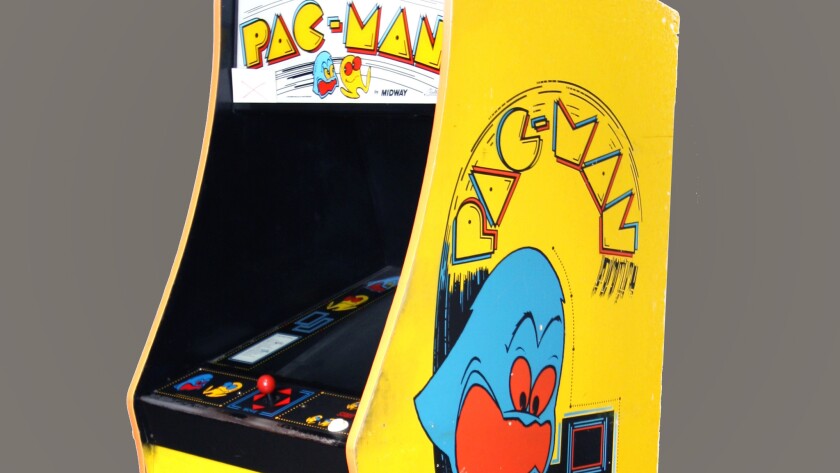 8) Pac-Man
The best-known game from the video arcade era became a 1980s pop culture icon. Chomp all the dots before Blinky, Pinky, Inky or Clyde catch you. Womp, womp, womp.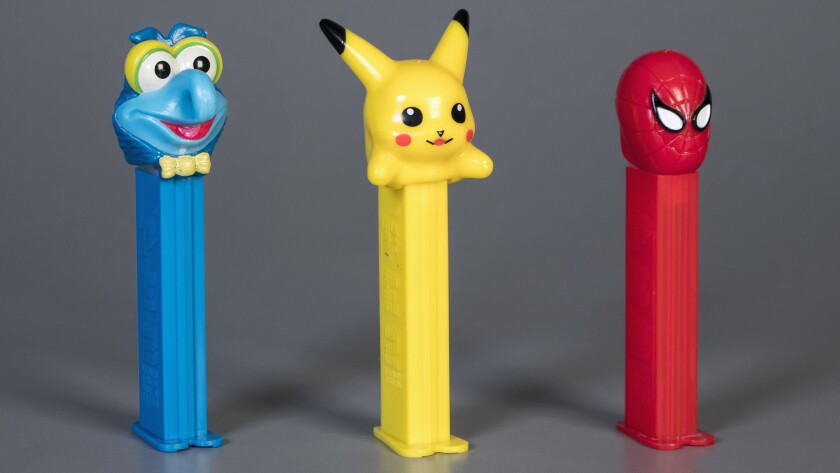 9) Pez
Is it a toy, a candy dispenser or both? About 70 varieties of the collectible playthings are released each year, spitting out 3 billion candies annually in the United States. Collectible Pez dispensers have been auctioned on eBay for more than $30,000. The Burlingame Museum of Pez Memorabilia in California claims to house an example of every Pez dispenser ever sold.
10) Slip 'N Slide
What better way to spend a hot summer day than sliding on your belly across a wet-and-wild runway and grinding a 20-foot-long divot into your parents' front lawn.
The Strong Museum of Play was founded in 1968 as the Museum of Fascination with a collection of everyday objects from Margaret Woodbury Strong, a Rochester native who grew up an only child in a wealthy family of collectors.
The Strong acquired the National Toy Hall of Fame from an Oregon children's museum in 2002 and refined its mission to focus on the artifacts of play and their impact on learning, creativity and cultural history. The New York children's museum is also home to the Toy Industry Hall of Fame, World Video Game Hall of Fame, International Center for the History of Electronic Games, Archives of Play research library and American Journal of Play scholarly journal.
ALSO
Instagram-friendly Jungalow design guru says home decor should make you feel good
These 7 fire-retardant plants may help save your home
---