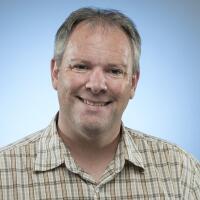 Brady MacDonald
Brady MacDonald is a freelance reporter and former senior producer for latimes.com.
Latest From This Author
The once-famed Steel Pier on the long-faded Atlantic City Boardwalk will invest more than $100 million on new amusement rides and entertainment venues after scrapping plans to revive its centerpiece diving horse act amid an outcry by animal rights activists.

DISNEYLAND AND DISNEY'S CALIFORNIA ADVENTURE Location: Anaheim Phone: (714) 781-7290 Web: www.disneyland.com Tickets: $56 to $91 Hotels: Disneyland Hotel, Paradise Pier and Grand Californian UNIVERSAL STUDIOS HOLLYWOOD Location: Universal City Phone: (818) 622-3801 Web: www.universalstudioshollywood.com Tickets: $54 to $64 Hotels: Sheraton Universal Hotel, Hilton Universal City KNOTT'S BERRY FARM Location: Buena Park Phone: (714) 220-5200 Web: www.knotts.com Tickets: $19.99 to $49.99 Hotel: Knott's Berry Farm Resort Hotel SIX FLAGS MAGIC MOUNTAIN Location: Valencia Phone: (661) 255-4100 Web: www.sixflags.com/magic mountain Tickets: $29.99 to $59.99 Hotels: Hilton Garden Inn Valencia, Holiday Inn Express Santa Clarita, Best Western Valencia LEGOLAND CALIFORNIA Location: Carlsbad Phone: (760) 918-5346 Web: www.legoland.com Tickets: $49 to $59 Hotel: Sheraton Carlsbad Resort & Spa SEAWORLD SAN DIEGO Phone: (800) 257-4268 Web: www.seaworld.com/sandiego Tickets: $49 to $59 Hotel: Holiday Inn Express SIX FLAGS DISCOVERY KINGDOM Location: Vallejo Phone: (707) 644-4000 Web: www.sixflags.com/discovery kingdom Tickets: $29.99 to $49.99 Hotel: Best Western Inn & Suites Vallejo CALIFORNIA'S GREAT AMERICA Location: Santa Clara Phone: (408) 988-1776 Web: www.pgathrills.com Tickets: $34.99 to $51.99 Hotels: Marriott Santa Clara, Hilton Santa Clara SANTA CRUZ BEACH BOARDWALK Phone: (831) 423-5590 Web: www.beachboardwalk.com Tickets: $29.95 Hotels: Carousel Hotel, Sea & Sand Inn

The theme park landscape in 2019 will be dominated by a galaxy far, far away in the Disney empire that will leave every ride and attraction a distance second.

Disneyland and Disney California Adventure have a host of new attractions, parades, shows and seasonal events lined up to keep visitors busy between now and this summer when the highly anticipated Star Wars: Galaxy's Edge land makes its debut.

This year, Disney California Adventure Park brings a burst of Christmas creativity that transforms the neon gulch exuberance of Cars Land into a whimsical winter wonderland — which answers a question few have ever thought to ask: How would cars decorate for the holidays?

What do you get the Los Angeles billionaire who has everything?

The Doheny Blues Festival traditionally offers different lineups of seasoned veterans and up-and-coming acts, but this year music fans are in for another change: a new location.

The New York-New York Hotel & Casino will add a virtual reality experience to the Big Apple roller coaster, taking riders on an aerial adventure through the Nevada desert and over the Las Vegas Strip.

You don't have to be a millionaire anymore to have an interconnected smart home that you can control with the swipe of your finger or the sound of your voice.

Hay algo inquietante y desconcertante que muchos de los hombres poderosos acusados de agredir sexualmente a mujeres tienen en común: les gusta masturbarse frente a ellas.