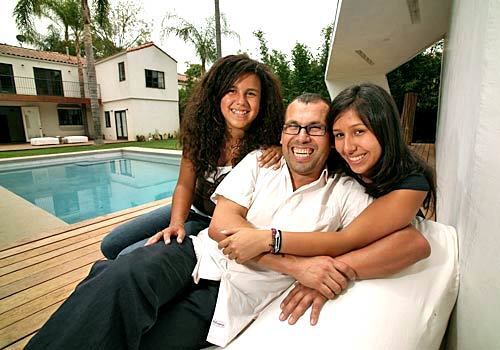 13 Images
A glimpse of the lives inside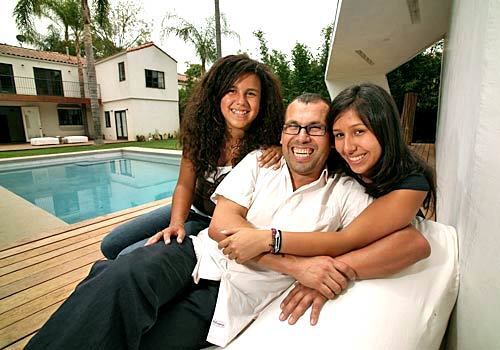 Cisco Pinedo and daughters Amanda, 13, left, and Natalie, 17, relax on the deck of their Spanish Revival home in San Marino. Pinedo, who came to L.A. 31 years ago, has built a furniture business that fuses Old World craftsmanship with contemporary design.
(Al Seib / LAT)
The interior of the classic 1923 home is distinctly contemporary. The living-dining room area, with its restored oak floors, includes a Pinedo-designed dining set and an antique French settee.
(Al Seib / LAT)
Detailed woodworking graces the frame of the living room's antique settee. Pinedo says the piece reminds him of the lessons learned during his many years working in upholstery shops.
(Al Seib / LAT)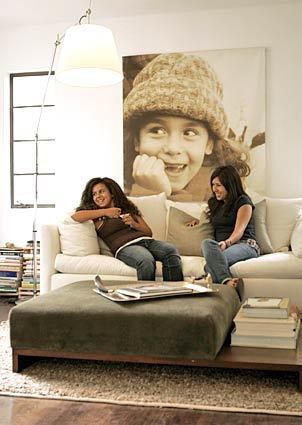 Amanda, left, and Natalie relax in the library, with its palette of beiges and greens, in front of a sepia-tone photograph of Amanda.
(Al Seib / LAT)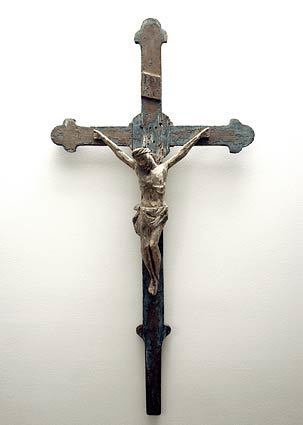 A crucifix from the south of France is in a second-floor hallway. A smaller one, carved by Pinedo's grandfather, has a place of honor in the master bedroom.
(Al Seib / LAT)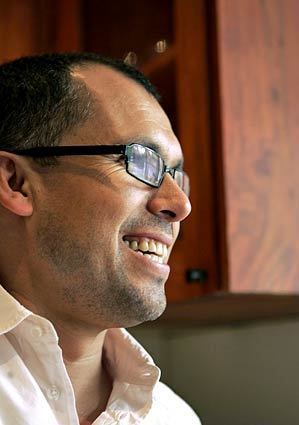 Pinedo has been using environmentally friendly products for his furniture for the last few years. "I come from a poor family who appreciates what we have and we don't want to create waste," he says.
(Al Seib / LAT)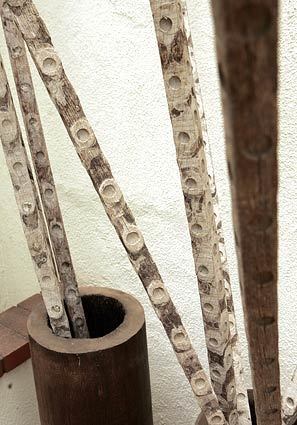 At the front of the house, strips of wood rest in and against a hollowed-out tree trunk from an African forest.
(Al Seib / LAT)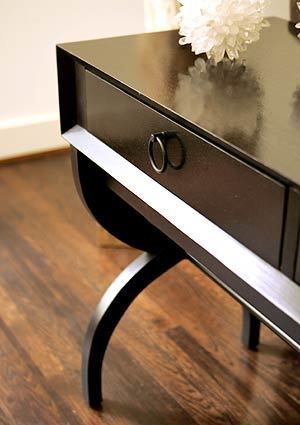 A sleek, polished-wood table complements the richly grained finished of the oak floors in the dining-living area.
(Al Seib / LAT)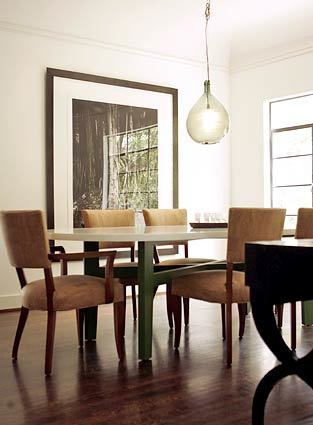 A maple dining room table and chairs are designed by Pinedo. The table, with its green base and white top, is stained in water-based paint. The upholstery on the chairs is a cork fabric.
(Al Seib / LAT)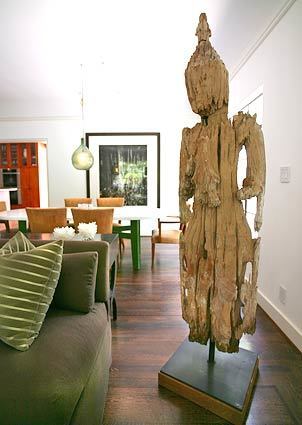 A 6-foot Buddha is an imposing figure, offering a textured contrast to the soft, chocolate-colored sofa. Of the statue, Pinedo says, "It's a powerful symbol made from a simple piece of wood."
(Al Seib / LAT)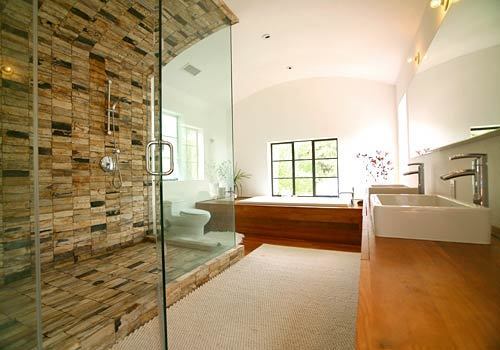 In the bathroom, tiles of Indonesian petrified wood create an intricate pattern in the shower stall, adjoining a natural woven rug.
(Al Seib / LAT)
Pinedo designed the master bedroom, which has a bed of hemp and linen and floors of reclaimed teak wood, finished with a natural oil.
(Al Seib / LAT)
Family and friends gather on the poolside deck, with its angular, cantilevered pavilion, which architect John Friedman says "provides a counterpoint" to the 1923 home's architecture.
(Ringo H.W. Chiu / For The Times)