L.A. County Arboretum's wildflowers are in bloom for SpringTopia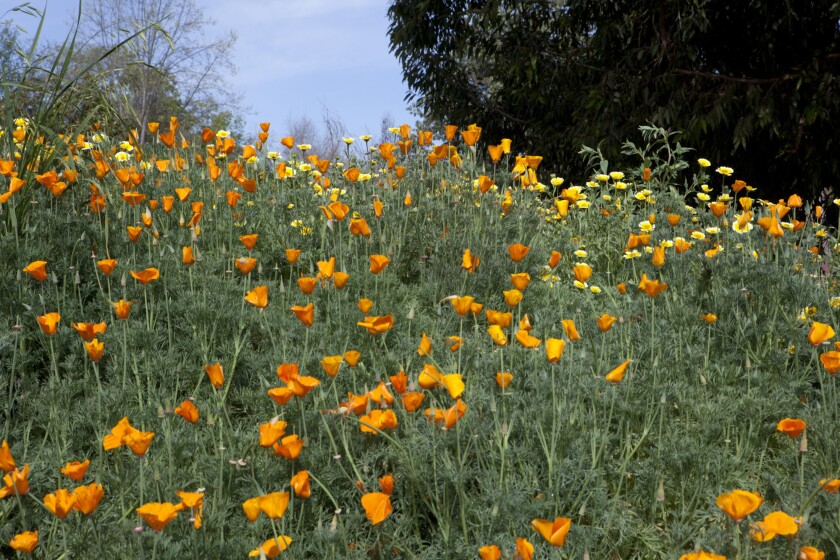 Last October, as one of the 50 participating sites in Wildflowering L.A., the Los Angeles County Arboretum in Arcadia tore out nearly an acre of lawn and planted native wildflower seeds. Now tidy tips, clarkia, California poppies, lupine, yarrow and needle grass are in bloom there.
The meadow of wildflowers will be a colorful centerpiece of the Arboretum's SpringTopia garden event May 3 and 4.
Weekend activities will include talks on the best plants and gardening techniques for Southern California, musical performances, walking tours, art demonstrations and programs for children.
ALSO:
Story of Fritz Haeg's Wildflowering L.A. blooms in Pasadena
Pasadena Showcase House features a Stiles O. Clements residence
Amazing photos of hummingbird mom, babies at L.A. County Arboretum
---