Cactus and succulents for sale at new fall gardening event in Encino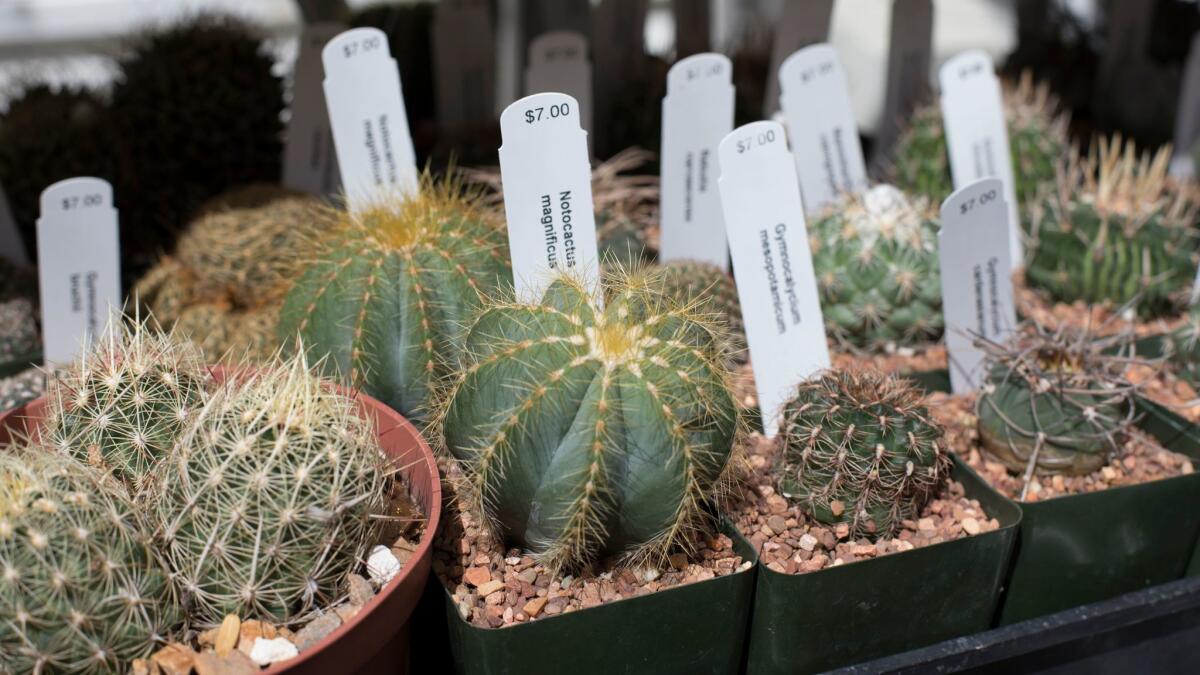 If your garden yearns for crazy, colorful, drought-hearty plants, the Los Angeles Cactus and Succulent Society aims to satisfy at its first Fall Sale Sept. 16 in Encino.
Expect professional growers from across Southern California selling rare and unusual cactuses and succulents, as well as better-known varieties such as Adenium, Echeveria, Pachypodium, Agave, Euphorbia and Aloe, society secretary Matthew Gaskill said.
Unlike the society's popular Drought Tolerant Plant Festival in June, the Fall Sale is a one-day event with no speakers, although growers at education stations will answer questions.
"People were requesting another opportunity to purchase quality plants," Gaskill said of the inaugural event, planned to be annual, "and we decided to give it a whirl."
The sale also features handmade ceramic pots, and buyers can get help transplanting their plants into any pots purchased at the sale.
Proceeds from the sale will be used to expand the society's public cactus garden at the Sepulveda Garden Center.
Los Angeles Cactus and Succulent Society Fall Sale
Where: Sepulveda Garden Center, 16623 W. Magnolia Blvd., Encino
When: 10 a.m. to 4 p.m. Saturday, Sept. 16
Price: Free admission and parking
Contact: www.lacactus.com