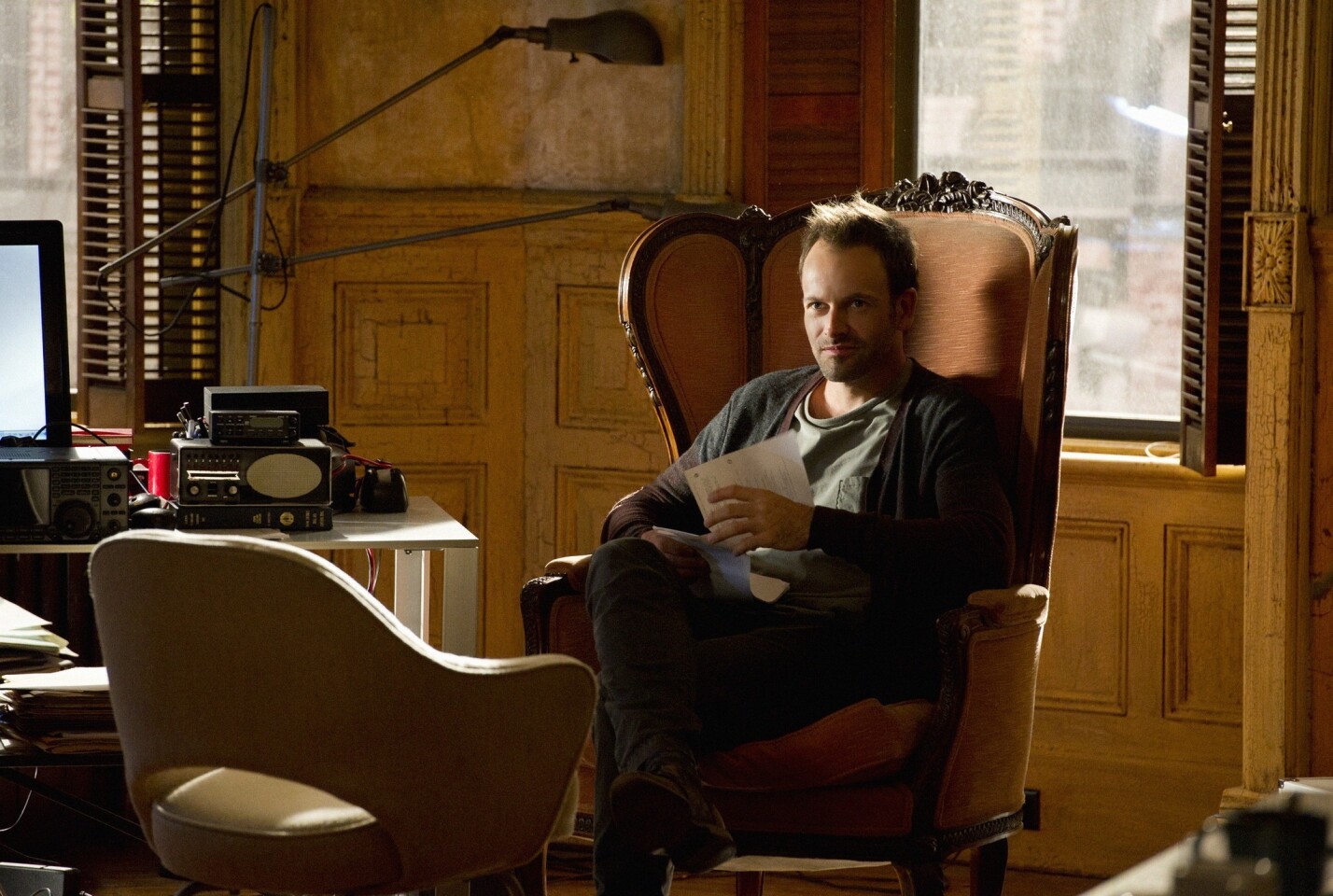 8 Images
At home with Sherlock Holmes in 'Elementary'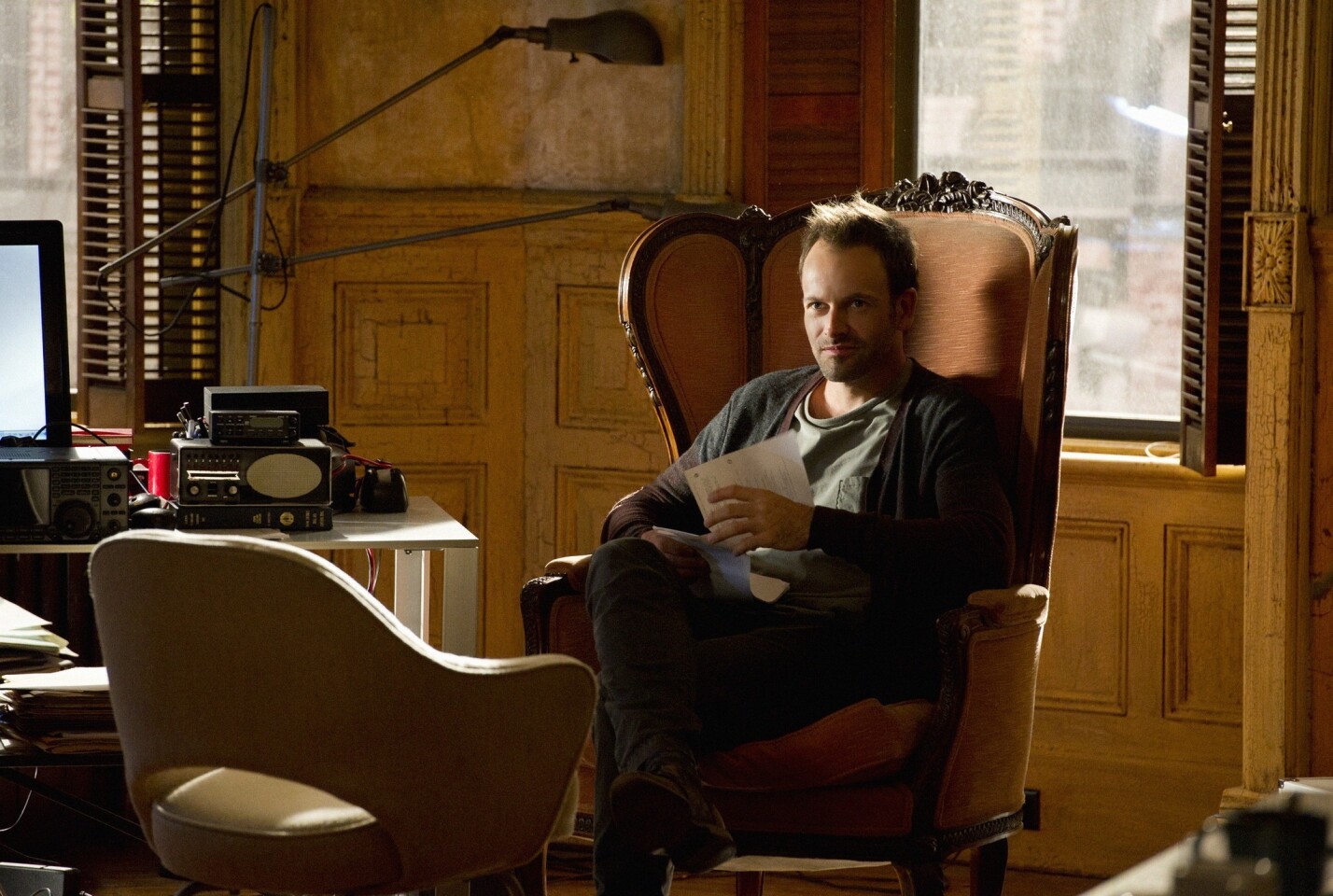 Sherlock Holmes
Sherlock Holmes (Jonny Lee Miller) settles into a wingback chair in a dilapidated brownstone owned by his father.
(David M. Russell / CBS)
Holmes and Watson
The stripped-down interiors of the home that Sherlock Holmes (Jonny Lee Miller) and Watson (Lucy Liu) share are a mishmash of eras and styles, an eclectic backdrop as the sleuth tries to solve cases with his sidekick.
(Giovanni Rufino / CBS)
Sherlock's colors
The color scheme inside Sherlock Holmes' brownstone is muted, with orange and red used as an accent.
(Jojo Whilden / CBS)
Modern too
Sherlock Holmes' home includes a bit of modern design as well: Eero Saarinen's classic Womb chair, introduced to the American market in 1948 and sold today through
Design Within Reach
.
(Jojo Whilden / CBS)
The Lock Room
Metal grids hold dozens of locks that Sherlock Holmes uses to practice his combination-cracking skills.
(Jojo Whilden / CBS)
Unlocked?
With his lock wall as a backdrop, Sherlock (Jonny Lee Miller) works on the case of a young man shot when entering his apartment.
(Giovanni Rufino / CBS)
Serge Mouille
The brownstone in "Elementary" is owned by Sherlock Holmes' father and the assorted furnishings are from previous residents -- including what appears to be a Serge Mouille floor lamp, new versions of which sell for
$7,320
. If only we all could be so lucky.
(Jojo Whilden / CBS)