Ellen DeGeneres to launch furniture design challenge series for HGTV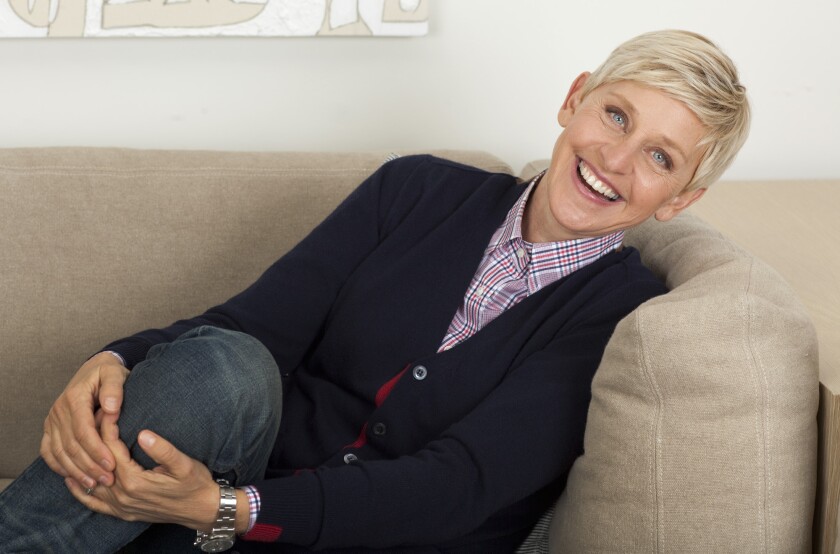 Popular talk show host and comedian Ellen DeGeneres, who is known for her passion for architecture and design, will next produce a six-episode design competition for HGTV, according to an announcement Tuesday.
"Ellen's Design Challenge," which is scheduled to premiere in 2015, will feature "six competitors as they tackle ingenious challenges to sketch, design and build extraordinary furniture in just 24 hours."
"I'm so excited about this show because I love finding really special pieces of furniture," said DeGeneres in a statement released by HGTV. "One time I found a beautiful one-of-a-kind armoire that spoke to me in a way I'd never experienced. It turned out there was a drifter living inside of it, but that's a story for another time."
Like similar reality programming such as "Project Runway," would-be designers will attempt to create furnishings with the help of a master carpenter as they race against the clock and face various design challenges.
Lynne A. Davis, vice president of national broadcast media and talent relations for HGTV and DIY Network, said in an email that DeGeneres will definitely be involved in the series, with details of her participation announced "at an upcoming date."
The winning designer will be rewarded with a cash prize.
ALSO:
Rustic Canyon home is natural beauty

Artist's spirit takes wing at the Brecht house in Santa Monica
Storybook Mandeville Canyon cottage opens new chapter as modern mountain retreat

JOIN THE CONVERSATION: @latimeshome | pinterest.com/latimeshome | facebook.com/latimeshome | facebook.com/latimesgarden
---