12 Images
A Perfect Soldier
A family photo shows Mohamed Atta with his father, also named Mohamed, and mother, Bouthayna, in Cairo. Atta, whose family wasn't especially religious, became a strict Muslim.
(DANA SMILLIE)
"My son is a very sensitive man; he is soft and was extremely attached to his mother," said Atta's father, Mohamed el Amir Awad el Sayed Atta.
(DANA SMILLIE)
Atta's father claims many of the accused hijackers have been framed.
(AP)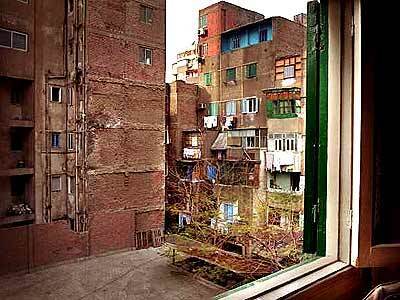 From his bedroom window in Cairo, Atta would hold clandestine conversations with neighbor boys. His father did not let him play outside.
(DANA SMILLIE)
Atta, second from right, bottom row, celebrates his senior year at Cairo University. A classmate recalled him as childish, but many said he was utterly ordinary.
(MOHAMMED MOKTAR EL RAFEI)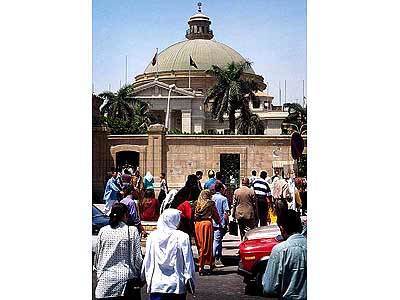 Students head to class at Cairo University, which has 155,000 students. The analytical Atta was chosen for the prestigious architecture program, but he struggled because the department emphasized creativity and design.
(NORBERT SCHILLER)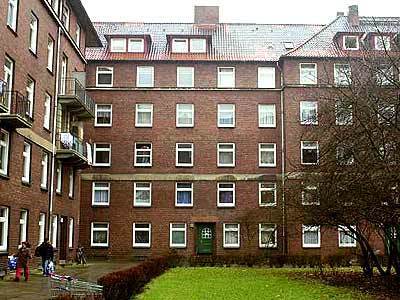 In 1998, Atta rented an apartment in this building on the German island of Wilhelmsburg. Neighbors say the unit was home to a large group of Arab men.
(AP)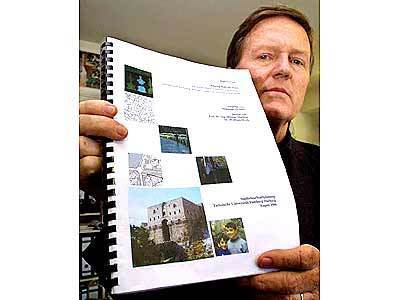 Professor Dittmar Machule holds Atta's thesis on Aleppo. Atta was "tender, sensitive," he said.
(AP)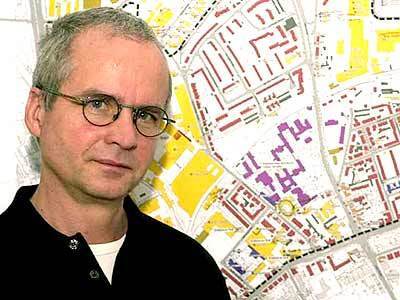 Joerg Lewin hired Atta as a draftsman at his Hamburg urban planning firm. Atta was a model employee, Lewin said, but not once in his four years on the job did he socialize with other workers.
(AP)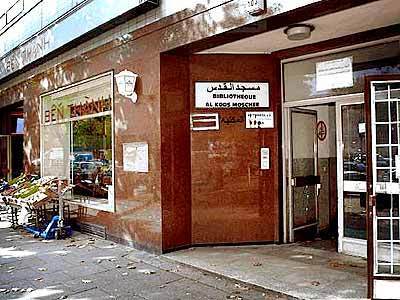 In the mid-1990s, Atta began attending Al Quds mosque, which is squeezed between a body-building parlor and a Turkish coffee shop in Hamburg. Many in the congregation blame the U.S. for most that is wrong in the world.
(KNUT MULLER)
Atta, right, clears an airport security checkpoint Sept. 11 in Portland, Maine. He then flew to Boston, where he boarded ill-fated American Airlines Flight 11.
(AP)