4 Images
Paris Collections
Curve-hugging tight skirts and plunging necklines underscored the sex appeal in Tom Ford's designs for Yves Saint Laurent Rive Gauche.
(AFP)
From Karl Lagerfeld, a tweed Chanel jacket teamed with a short top and matching skirt
(AP)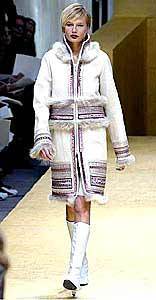 For Louis Vuitton, designer Marc Jacobs sent a fur-lined, embroidered coat down the runway.
(AP)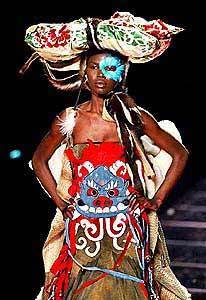 Exotic, entertaining flamboyance characterized John Galliano's work.
(AFP)