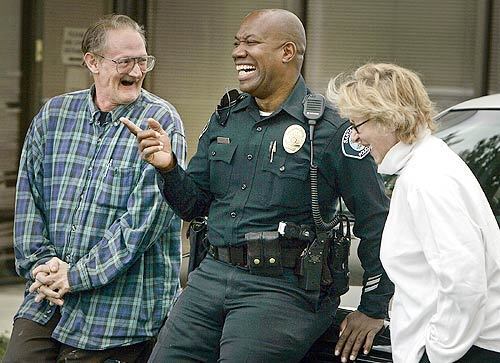 19 Images
The Week in Photos: Mar. 11-17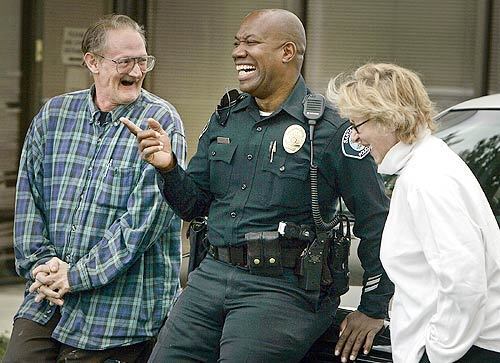 Santa Ana Police Officer Rufus Tanksley meets with John Martin, 54, and Marlene Gammelgard, 52, a homeless couple Tanksley befriended and has helped to reclaim some of their former life.
(Mark Boster / LAT)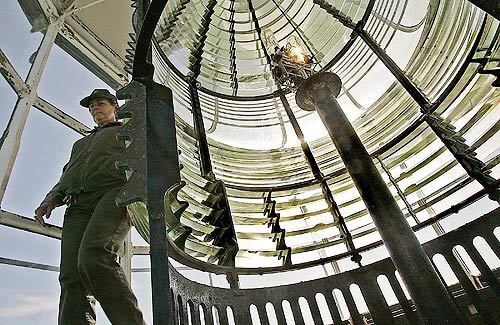 Pat Reischl and other National Park Service workers will be responsible for maintaining the Point Bonita lighthouse and four others when ownership transfers from the Coast Guard.
(Luis Sinco / LAT)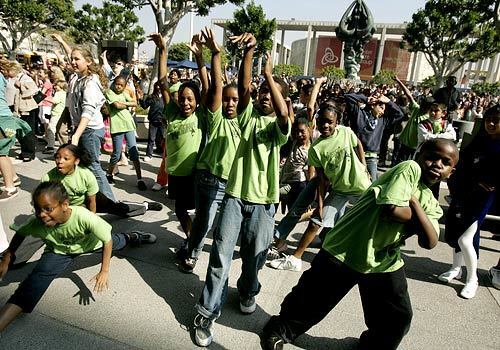 Students from 74th Street Elementary School try an African dance taught by the Arpino Apprentices of the Joffrey Ballet at the Music Center. The three-day children's festival was attended by 18,000 fifth-graders from L.A. County.
(Gary Friedman / LAT)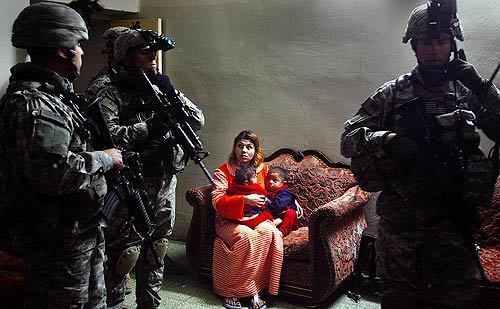 In search of Usama Kokez, a Sunni accused of leading a kidnapping ring that had executed several Shiite civilians, U.S. troops occupy his house and interrogate his wife, Rhagad.
(Rick Loomis / LAT)
The Ducks' Bryce Taylor stretches for a loose ball, but the Trojans' Nick Young appears to have the inside track. Oregon defeated USC 81-57 in the Pac-10 Tournament final.
(Robert Gauthier / LAT)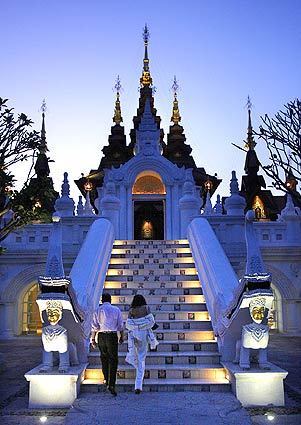 The Mandarin Oriental Dhara Devi Hotel in Chiang Mai, Thailand
(Wally Skalij / LAT)
Winter feels like summer as the tide rolls under the Newport Beach Pier.
(Allen J. Schaben / LAT)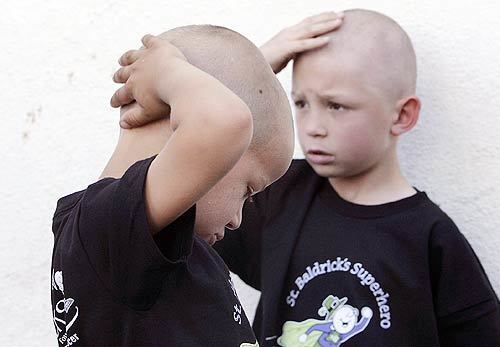 Seven-year-old Peyton Willis, left, and Nate Beat, 6, were among more than 200 men, women and children as young as 5 who shaved their heads to raise awareness and money for pediatric cancer research at the fourth annual St. Baldrick's Foundation event in Long Beach.
(Beatrice de Gea / LAT)
A Los Angeles Fire Department helicopter salves a hot spot after a blaze in Griffith Park. This season is the driest on record in Southern California.
(Myung Chun / LAT)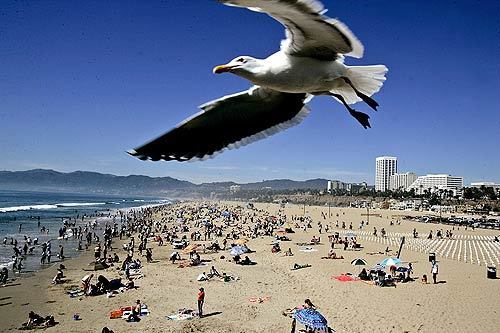 All creatures aloft and ashore enjoy unseasonably warm weather south of the Santa Monica Pier.
(Genaro Molina / LAT)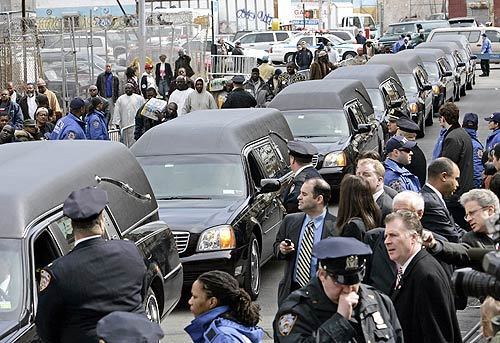 Hearses approach the Islamic Cultural Center in the Bronx in a funeral for members of the Magassa and Soumare families killed in a New York house fire. Nine children and one adult, all immigrants from Mali, died.
(Stan Honda / Getty Images)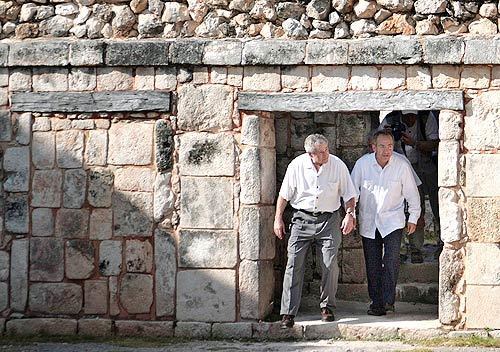 President Bush and Mexican President Felipe Calderon survey the Quadrangle of the Nuns at the Uxmal pyramids in Uxmal, Mexico. Calderon called for renewed efforts to improve relations between the two countries, which he said had deteriorated after the Sept. 11 attacks.
(Mandel Ngan / AFP)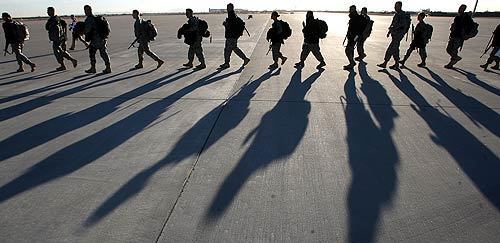 Soldiers with the 31st Combat Air Support Hospital in El Paso, Texas, prepare to board an airplane en route to Wisconsin for training. Eventually, they will be deployed to Iraq, to provide medical care to U.S. detainees.
(Mark Lambie / El Paso Times)
The Rev. Albert Maiden, center, is removed from Judge Peter T. Corrigan's courtroom by Cuyahoga County Sheriff's deputies after the sentencing of his wife, Jacqueline Maiden, was read in Cleveland. She and Kathleen Dreamer, two county election workers, received 18 months in prison for rigging a recount of 2004 presidential election ballots .
(Chuck Crow / Plain Dealer)
Eventual winner Lance Mackey leads Alaska's 1,100-mile Iditarod Trail Sled Dog Race on the approach to Topkok Hills.
(Bob Hallinen / Anchorage Daily News)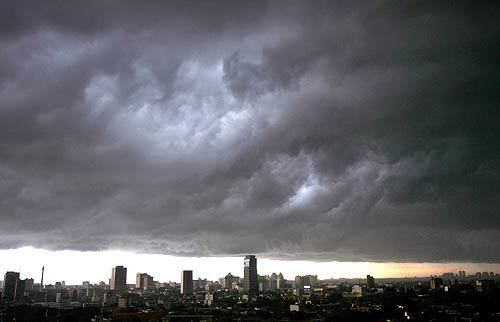 Ominous clouds hover over Jakarta, Indonesia, before a thunderstorm. Every year seasonal downpours cause dozens of deadly floods, landslides and transportation disasters.
(Dita Alangkara / AP)
Augusto Gonzalez, a supporter of Ecuador's dismissed congressmen, is attacked by two unidentified men outside the Congress building in Quito. The Supreme Electoral Tribunal dismissed 57 of 100 lawmakers for allegedly interfering with plans for a national referendum.
(Patricio Realpe / AP)
Access to the holy cave shrine of Vaishno Devi is denied by the raging River Tawi in the Northern Indian city of Jammu.
(Jaipal Singh / EPA)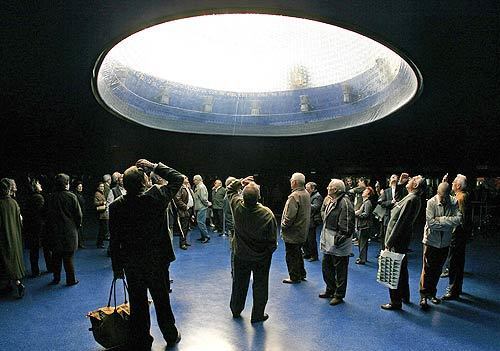 A memorial to the victims of the 2004 Madrid train bombings outside Atocha station invites light underground from a 36-foot tower of glass.
(Philppe DeSmazes / AFP)