11 Images
Tuesday Test Gallery
People concerned about the outcome of the Terri Schiavo case gather outside Woodside Hospice in Pinellas Park, Fla., where the brain-damaged woman is being cared for.
(Robert Sullivan / AFP/Getty Images)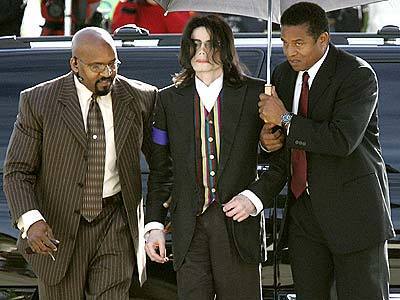 Pop star Michael Jackson is helped by his brother Jackie Jackson, right, and a bodyguard as he arrives at courthouse on a rainy day in March.
(Kimberly White / Pool)
Animal trainer Bob Dunn gets a kiss from a chimp on a movie set in 1998. A legend in the Hollywood animal world, Dunn closed his Sylmar training facility this year.
(Irfan Khan / LAT)
Tara, a capuchin monkey who appeared in "Pirates of the Caribbean," poses with Frazier Park animal trainer Steve Earl Martin. "By around 7 or 8, they start changing," he says about chimpanzee actors. "That's just the way they are."
(Spencer Weiner / LAT)
Villa Margherita in Laglio is one of George Clooney's hideaways in an Italian playground for the elite.
(Matteo Bazzi / EPA)
When Arizona fitness buff Ethan Schwartz heard the USDA wanted help recasting the food pyramid, he sent off sketches. He wasn't alone. Alternative visual aids arrived by the bushel.
(Emmanuel Lozano / For The Times)
Walter Hopps, art curator, in front of a painting by Peter Phillips titled "The Art-O-Matic Loop di Loop," an acrylic on canvas. He was 72.
(Los Angeles Times)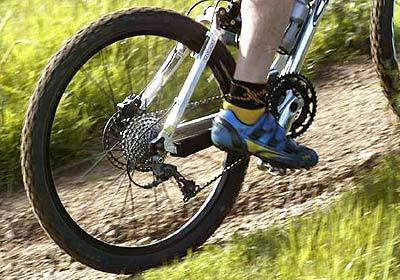 Says a Santa Monica Mountains biker: "There's more bikers out here than hikers. If we use it more, why shouldn't it be ours?"
(Myung J. Chun / LAT)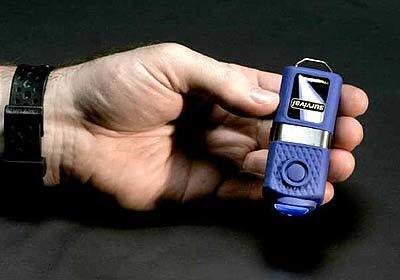 PALIGHTS SURVIVAL
A 3,510-lux high beam good for 40 hours on a 9-volt battery, plus a 200-hour power-save setting and 200 hours of emergency strobe make this 2.6-ounce water-resistant mini a winner. $15. (800) 636-3288, www.palights.com
(Eric Boyd / LAT)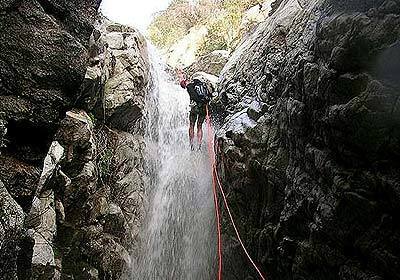 Brian Jennings rappels a waterfall in Bailey Canyon.
(Lee Eismann)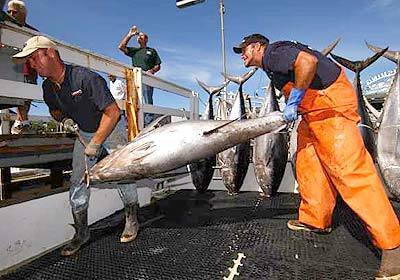 Ryan Willbarger, left, and Anthony Sardena unload the big fish.
(Axel Koester / For The Times)