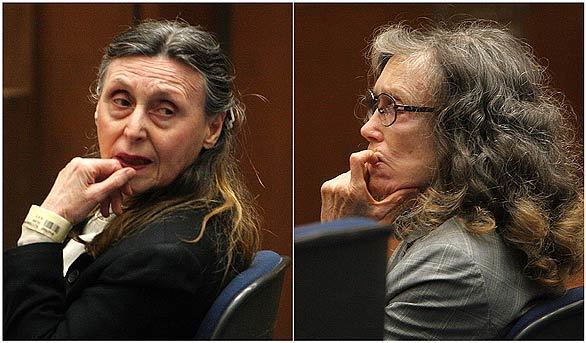 11 Images
In Focus: Staff photos from April 13-19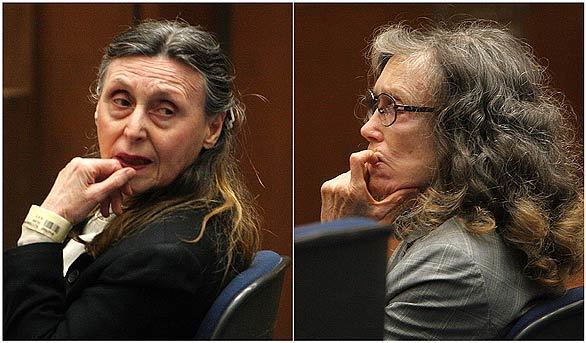 Helen Golay, right, reacts as a jury convicts her of murder. The jury also found her co-defendant Olga Rutterschmidt, left, guilty of conspiracy to commit murder in a chilling slow-motion plot to kill two homeless men for $2.8 million in life insurance.
(Al Seib / Los Angeles Times)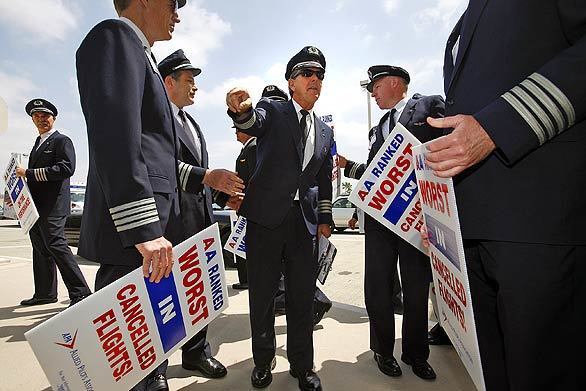 American Airlines pilots demonstrate at
John Wayne
Airport in Orange County to call attention to salary disputes with the airline as well as its poor performance. The march was part of a worldwide protest to highlight their differences in contract negotiations with management.
(Mark Boster / Los Angeles Times)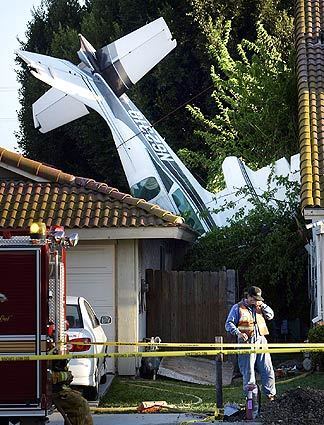 A utility worker shuts off the gas to a house where a twin-engine Cessna 310 plane crashed into two homes in the 500 block of West Cypress Street in Compton. The crash seriously injured the pilot, a passenger and three people on the ground.
(Genaro Molina / Los Angeles Times)
Ann T. Harmer, co-director of the plastination lab at
Orange
Coast College, uncovers "Bernadette," a 23-year-old female body preserved with polymer similar to the bodies on exhibit at "Body Worlds 3" at the
California
Science Center in
Los Angeles
. Each of the 48 horizontal slabs reveal her internal anatomy from head to lower torso.
(Don Bartletti / Los Angeles Times)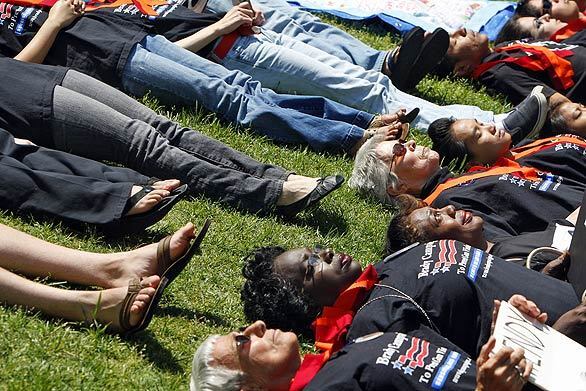 Participants at a demonstration in UCLA lie down to represent some of the 32 victims of the
Virginia Tech
shootings on the one-year anniversary of the massacre.
(Brian Vander Brug / Los Angeles Times)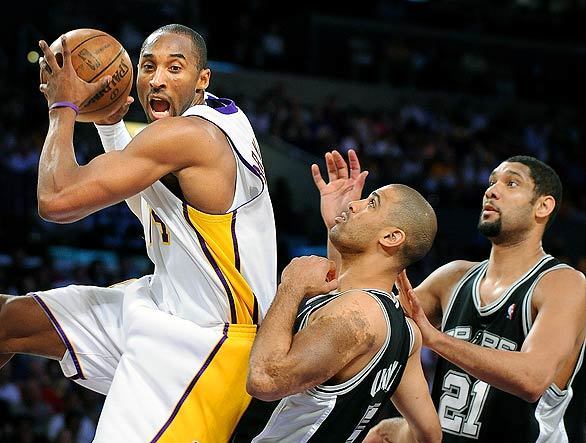 Kobe Bryant
, who led the
Lakers
with 20 points, grabs one of his five rebounds in front of San Antonio's Ime Udoka and
Tim Duncan
(21). The Lakers face the
Denver Nuggets
this Sunday in the first round of the
NBA
playoffs.
(Wally Skalij / Los Angeles Times)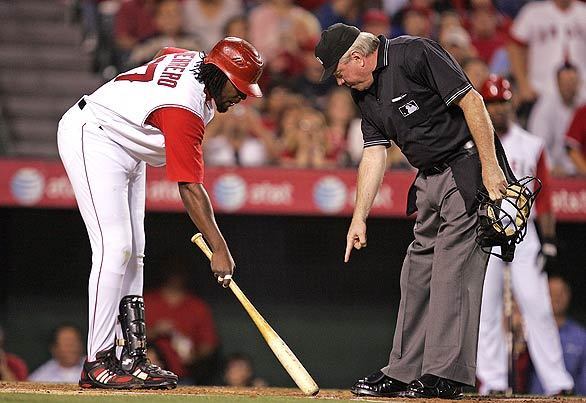 Angels'
Vladimir Guerrero
argues with umpire Brian Gorman over whether his first-inning hit was fair in a game against the
Kansas City Royals
at Angel Stadium.
(Alex Gallardo / Los Angeles Times)
A Rufous hummingbird sips on the nectar from an
Orange
Justicia plant at the
Fullerton
Arboretum at Cal State Fullerton. More than 75 exhibitors will offer a wide variety of plants, lectures, guided tours and potting tips at the Green Scene Plant and Garden Show this weekend.
(Mark Boster / Los Angeles Times)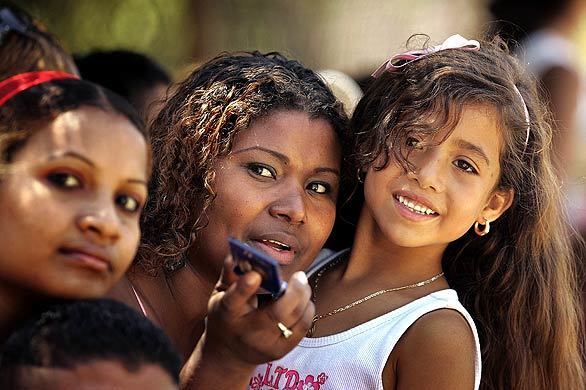 Maribel Silva, left, Francisca Dominguez and Vanessa Zorros cheer the Costa Chica soccer team to victory at a game on a middle school field in Pasadena. The Costa Chica team is made up largely of Mexicans with cultural and racial histories going back hundreds of years to the Spanish conquistadors and the African slave trade. It has cut a winning path through the heart of an immigrant-dominated league in Pasadena, capturing three championships in two years.
(Ricardo DeAratanha / Los Angeles Times)
Jessica Ortega, 30, an alleged gang member, is arraigned in downtown L.A. in the fatal April 10 shooting of motorist Samantha Padilla, 19, an LAX baggage handler, near a freeway offramp in South Los Angeles.
(Allen J. Schaben / Los Angeles Times)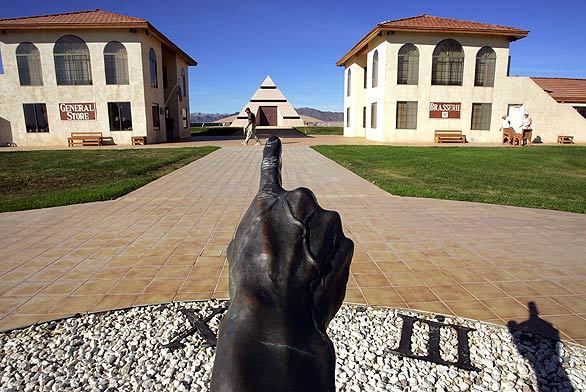 A bronze sculpture points true north and to a pyramid designated as the Official Center of the World in Felicity, Calif. It's part of town founder Jacques-Andre Istel's grand vision: the History of Humanity, a series of monuments that when completed will outline the life and times of Earth, complete with words, timelines and drawings. The rise and fall of the world's empires and the Renaissance are among the events depicted.
(Don Bartletti / Los Angeles)