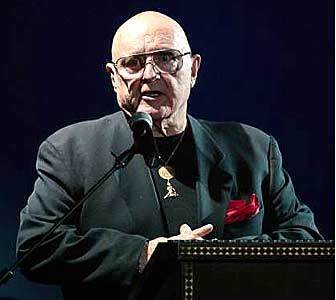 11 Images
Rod Steiger Dead at 77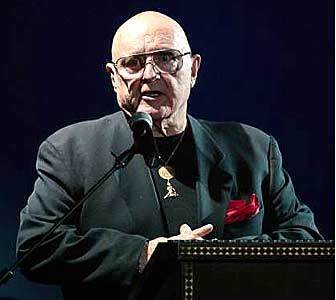 Rod Steiger speaks at the Stella Adler Awards on June 1 in Hollywood.
(ROBERT MORA / Getty Images)
Rod Steiger, his wife Paula and 4-year-old son Michael embrace next to Steiger's newly-dedicated star on the Hollywood Walk of Fame, April 10, 1997.
(AP)
Rod Steiger in Malibu in 1997.
(AP)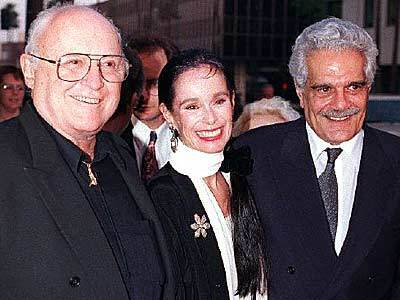 Castmembers Rod Steiger, Geraldine Chaplin and Omar Sharif, arrive April 4, 1995 for a preview of a newly-restored print of "Doctor Zhivago."
(AP)
Rod Steiger at home in 1996 with his favorite bronze sculpture of himself.
(LAWRENCE K. HO / LAT )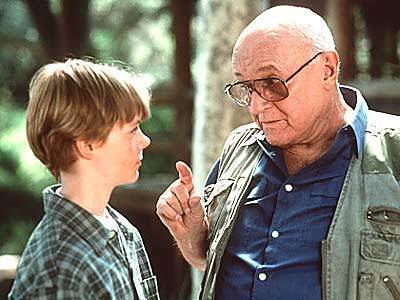 Zachary Browne and Rod Steiger star in "Shiloh 2: Shiloh Season."
()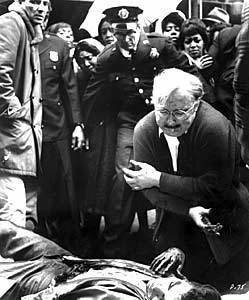 Rod Steiger as "The Pawnbroker" mourns over the body of his slain assistant in 1996.
()
Rod Steiger and Marlon Brando portray brothers in the taxicab scene in "On the Waterfront" in 1954.
(Columbia Pictures )
Sidney Poitier and Rod Steiger in "In the Heat of the Night" in 1967.
(Columbia Pictures )
Rod Steiger as Judge Mead oversees the proceedings when Lucille is brought to trial "Crazy In Alabama."
(Ralph Nelson)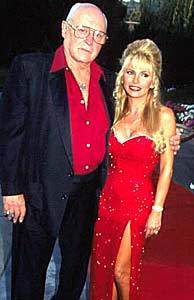 Rod Steiger and Suzan Hughes at the Friends Sheba Medical Center Dinner n Beverly Hills in 1996.
(Michelson Celebrity Archive)