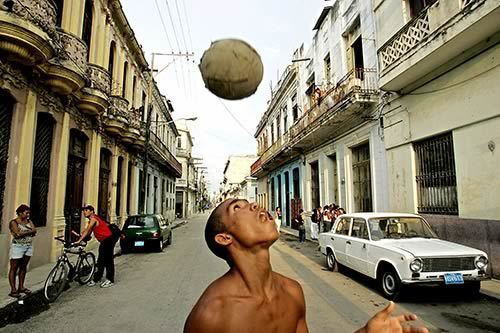 20 Images
The Week in Photos: Sept. 17-23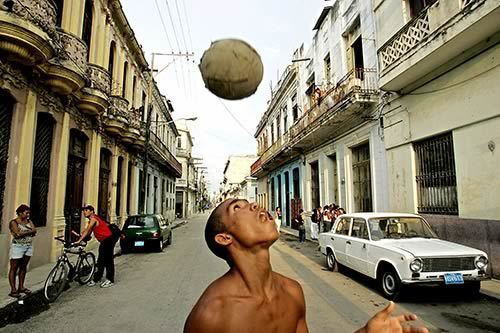 Luis Fernando Monzon Zantana plays soccer in a Havana street. Though Cuba's economy is booming, its buildings and infrastructure are falling apart.
(Genaro Molina / LAT)
Michael Dobler, a third-generation farmer in Moss Landing, Calif., walks through rows of spinach. The federal warning that fresh packaged spinach is responsible for an E. coli outbreak nationwide could not have come at a worse time for the state's growers and produce packers. "By the end of this week, there will be a lot of acres that will simply be too big to take to any market," Dobler said.
(Al Seib / LAT)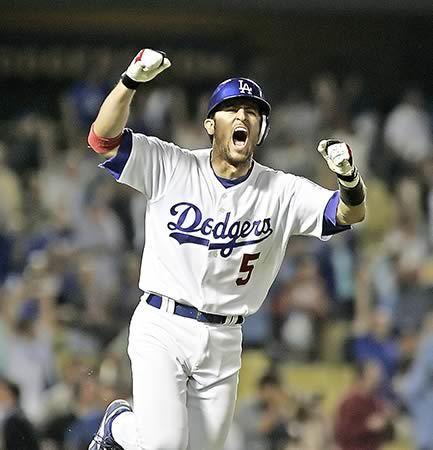 Nomar Garciaparra celebrates while circling the bases Monday after hitting the game-winning home run against San Diego reliever Rudy Seanez.
(Gina Ferazzi / LAT)
This painted elephant, part of British graffiti artist Banksy's show last weekend in downtown L.A., had local animal-rights activists hopping mad.
(Béatrice de Géa / LAT)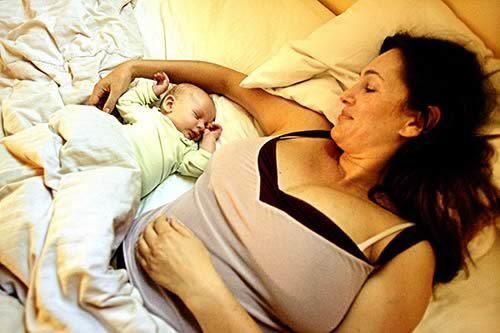 Dunya Merell Djordjevic lays in bed with her with Vuk, her 3-month-old. Despite the risk of infant suffocation, many parents are choosing to share a bed with their newborn, saying the infant tends to sleep better and they themselves get more rest.
(Mel Melcon / LAT)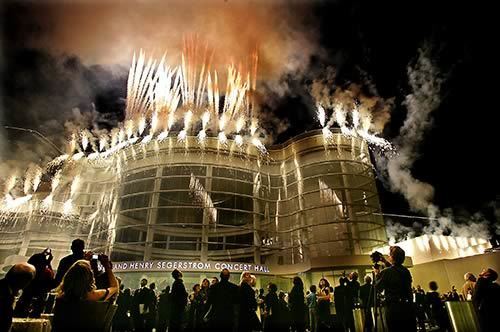 Visitors enjoy fireworks after Friday's opening-night performance at the new concert hall at Orange County Performing Arts Center.
(Christine Cotter / LAT)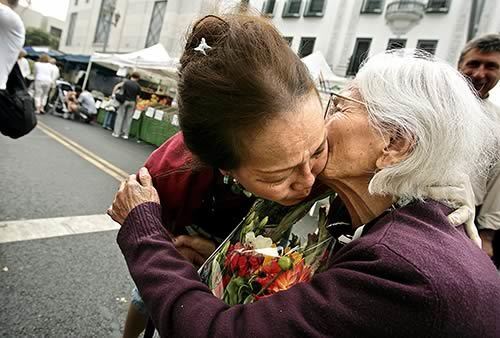 Shamsi Khani hugs vendor Vilma Causey on a visit to the Santa Monica Farmers' Market about a year after being severely injured by a car that plowed through the stands.
(Wally Skalij / LAT)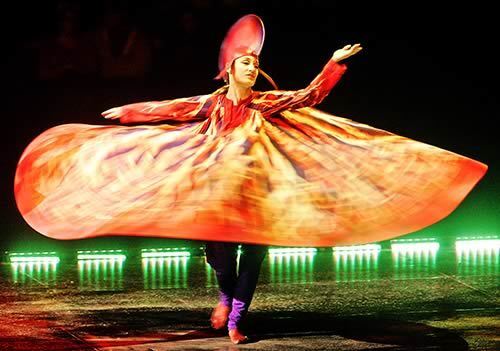 A whirling performer contributes to the Cirque du Soleil kaleidoscope. The theatrical troupe's live concert piece, "Delirium," plays at the Staples Center in Los Angeles Sept. 27-29.
(Lawrence K. Ho / LAT)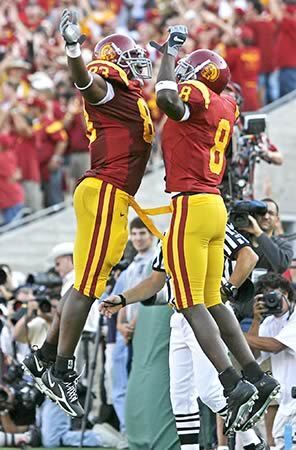 USC's Dwayne Jarrett, right, celebrates his first-quarter touchdown with Fred Davis. Jarrett caught 11 passes and set a Trojan record for most touchdown receptions in a career during the 28-10 victory over Nebraska on Saturday.
(Wally Skalij / LAT)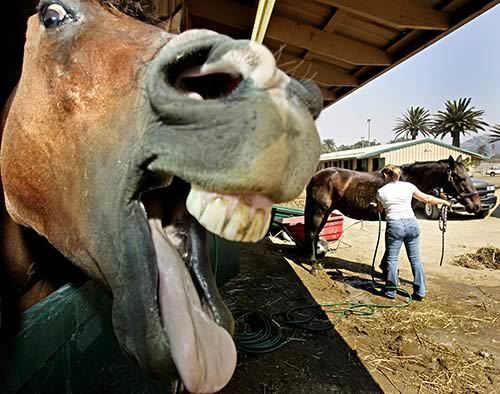 Horses evacuated from an Ojai ranch because of the Day fire are housed at Ventura County Fairgrounds. Now in its third week, the wildfire has burned more than 97,685 acres in the Los Padres National Forest.
(Stephen Osman / LAT)
A model stares through her veil at Indian designer Manish Arora's show Monday at the start of London Fashion Week.
(John D. Mchugh / AFP / Getty Images)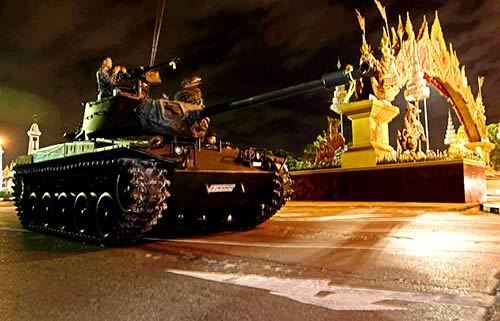 A tank passes an arch in Bangkok marking the 60th year of the Thai king's reign. The military conducted a bloodless coup Tuesday night, seizing several key buildings, including the nearby official residence of Prime Minister Thaksin Shinawatra, who was at the United Nations in New York.
(AP)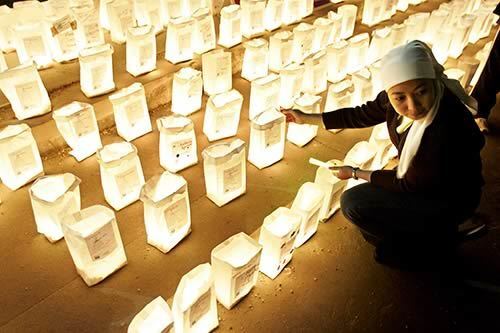 A woman crouches near thousands of luminaria lit on Wednesday to honor those who died of cancer. The display was part of the American Cancer Society's annual two-day "Celebration on the Hill" in Washington, D.C., when ACS volunteers lobby lawmakers to increase federal funding to battle the disease.
(Matthew Cavanaugh / EPA)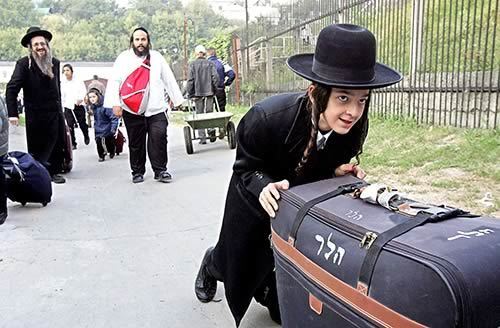 An ultra-Orthodox Jewish boy pushes his suitcase as he arrives at the tomb of Reb Nachman of Breslov in the Ukrainian city of Uman on Wednesday. Thousands of pilgrims come each year during Rosh Hashana to pray at the tomb of the founder of the Breslov Hasidic dynasty.
(Menahem Kahana / AFP / Getty Images)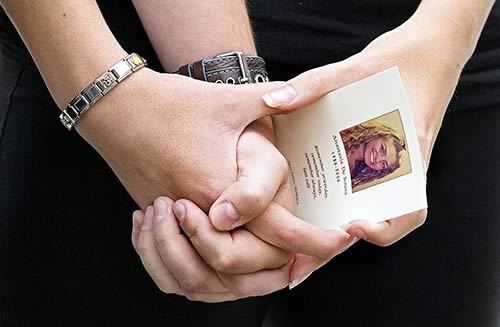 Two girls hold hands and a memorial card of Anastasia De Sousa as they leave a funeral home in Laval, Quebec, Canada, on Monday. De Sousa was killed when a lone gunman went on a shooting rampage at Montreal's Dawson College last week, wounding 19 other people.
(Paul Chiasson / AP)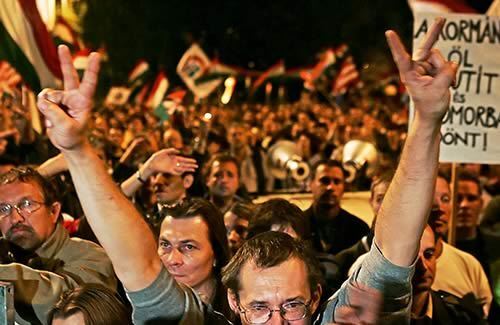 A Hungarian man shows V-signs during an anti-government protest in downtown Budapest yesterday. More than 10,000 demonstrators gathered in front of the Hungarian parliament in Budapest for the third consecutive night, to call for the resignation of Prime Minister Ferenc Gyurcsany.
(Dimitar Dilkoff / AFP / Getty Images)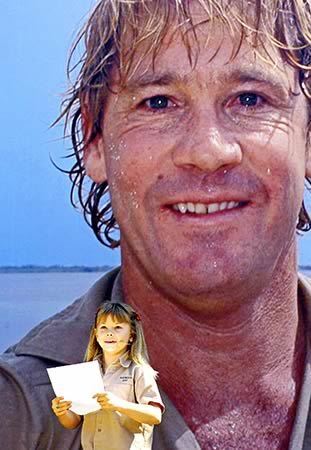 Bindi Irwin, daughter of Australian environmentalist and television personality Steve Irwin, reads a speech about her father at his memorial service at Australia Zoo in Beerwah, Australia, on Wednesday. Irwin, known as the "Crocodile Hunter" was killed Sept. 4 by a stingray barb during a diving expedition on the Great Barrier Reef.
(Steve Holland / AP)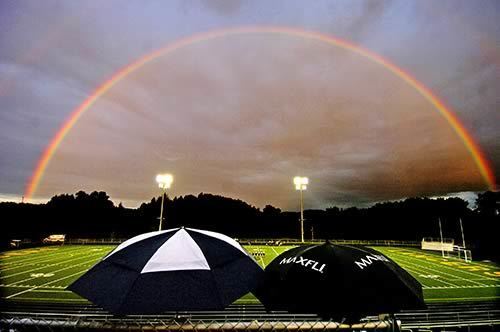 Two spectators find shelter under umbrellas as a rainbow arcs over Deer Lakes High School Stadium in West Deer, Pa., before the start of a girls soccer game between Deer Lakes and Freeport High School on Wednesday.
(Justin Guido / AP)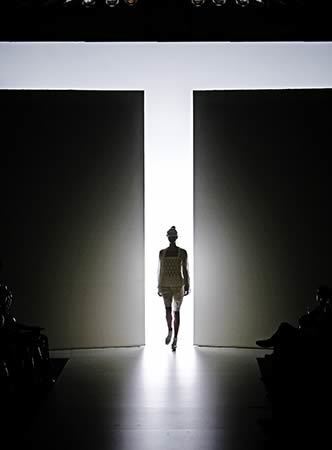 A model takes to the catwalk in a spring/summer design by Duyos during the Pasarela Cibeles fashion show in Madrid on Tuesday.
(Daniel Ochoa de Olza / AP)
Lawrence University junior Peter Bennett lays out for a frisbee Monday while playing with a group of students on the lawn along College Avenue in downtown Appleton, Wis.
(Kirk Wagner / AP)