19 Images
The Week in Photos: Nov. 12-18
"Count Smokula" grooves on an accordion. The performer is among those competing to be queen of Sunday's Doo Dah Parade in Pasadena. The annual event spoofs the city's Rose Parade.
(Francine Orr / LAT)
Sgt. Niko Ellison performs with the Commander's Jazz Ensemble of the U.S. Air Force Band of the Golden West from Travis Air Force Base. The 18-piece band gave a Veterans Day performance in Venice last Friday.
(Glenn Koenig / LAT)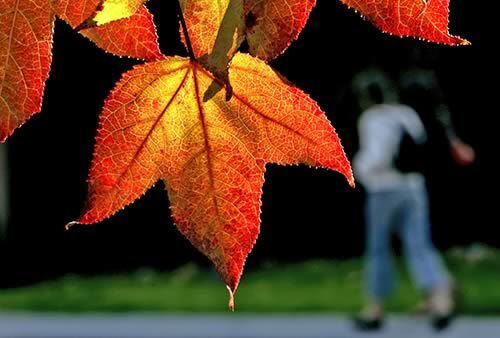 Lush greens give way to rich autumn colors in San Juan Capistrano, signaling a season of crisp, cool nights and warm, sunny days.
(Mark Boster / LAT)
One of the hotel workers who filled the Los Angeles City Council chamber cheers the vote requiring payment of $10.64 in wages and benefits. It's the first time the city has made such a demand of businesses with no direct municipal ties.
(Damon Winter / LAT)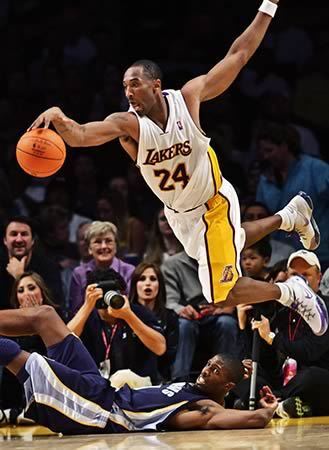 Kobe Bryant leaps over Memphis' Hakim Warrick to make a baseline save, preventing the ball from going out of bounds during the fourth quarter of the Lakers' 91-81 victory at Staples Center.
(Richard Hartog / LAT)
Mario Lopez and Karina Smirnoff show their moves on ABC's "Dancing with the Stars." The pair lost to Emmitt Smith and Cheryl Burke during Tuesday's finale.
(Don Bartletti / LAT)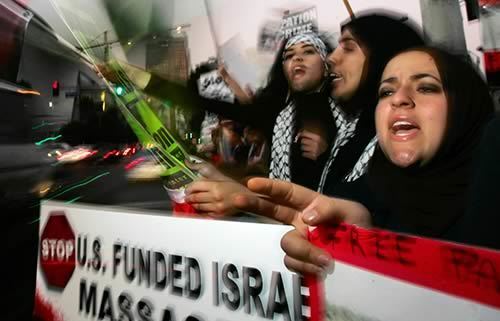 About 100 protesters, some with Palestinian flags, gathered across from the L.A. Convention Center, where Israeli Prime Minister Ehud Olmert appeared Tuesday.
(Gina Ferazzi / LAT)
A hard hat emblazoned with a flag rests on a man's lap during an announcement that Habitat for Humanity will build 27 homes in San Juan Capistrano for combat-injured veterans. The new construction will begin once $7 million in costs can be raised.
(Mark Boster / LAT)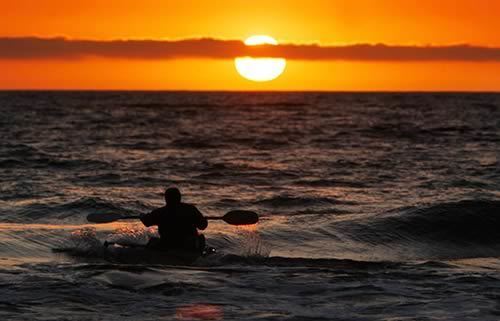 Drake Diedrich of Marina del Rey paddles his kayak near the Santa Monica Pier on Tuesday as the sun puts on an impressive display.
(Allen J. Schaben / LAT)
Volunteer firefighter Lance Chancellor comforts Ann Butler, whose home near Laurel, Miss., was damaged by a suspected tornado. Thunderstorms with heavy winds pelted several Southern states, overturning tractor-trailers, uprooting trees and downing power lines across the region, and destroying a skating rink in Alabama, injuring two children.
(George Clark / AP Photo)
Chadian villagers carry a wounded man during a Chadian army rescue mission following a battle earlier this month in Bandikao Village, about 56 miles south of Goz Beida, Chad.
(Marco Di Lauro / Getty Images)
In this photo released by Sports and News, four planes fly over Rottnest Island near Perth, Australia on Thursday. Pilots are making final practice runs in preparation for the last stage of the Red Bull Air Race World Series, an obstacle course competition that takes place over Perth's Swan River on Sunday.
(Stefan Stau / AP Photo)
An Indonesian firefighter vessel sprays water to gain control of a fire onboard a transport ferry in Cilegon, Banten province on Thursday.
(Ukon Viane / AFP / Getty Images)
Israelis crowd to board a bus Thursday before leaving the southern town of Sderot. A Palestinian rocket struck the town the day before, killing a woman in the first fatal strike in more than a year by militants firing from the Gaza Strip.
(Oded Balilty / AP)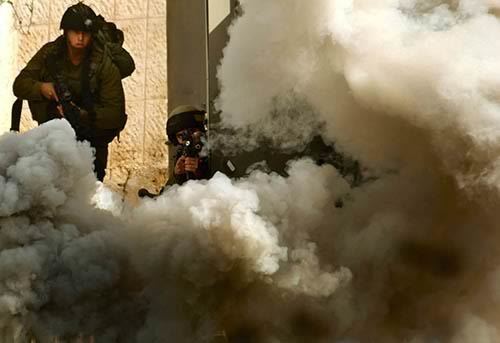 Israeli soldiers take position during clashes with Palestinians in the West Bank city of Nablus. Fighting erupted Tuesday after Israeli forces killed a Palestinian militant in a refugee camp in the city. The Israeli military said troops identified two armed men in the camp and opened fire, hitting one.
(Magdi Mohammed / AP Photo)
A man relaxes on the leaf-covered lawn of Lafayette Park, across the street from the White House on Tuesday.
(Paul J. Richards / AFP / Getty Images)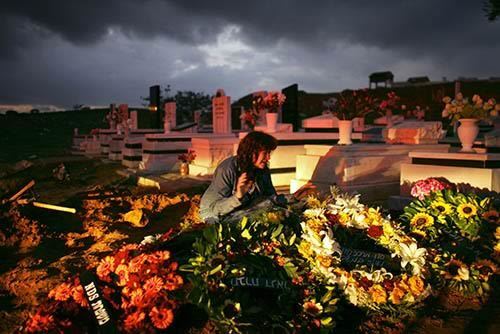 An unidentified relative of Faina Slutzker, 57, cries at her grave after her funeral at a cemetery in the southern Israeli town of Sderot on Wednesday. Slutzker was killed after a Palestinian rocket fired from Gaza exploded near the Israeli defense minister's home in Sderot.
(Oded Balilty / AP)
Art restorers on scaffolding work on a wall painting of the founding fathers in a stairwell of the U.S. Capitol on Tuesday. In January, the newly-elected 110th Congress will be sworn in with Democrats holding the majority of both the Senate and House of Representatives.
(Mark Wilson / Getty Images)
Eighteen-month-old Olivia Rose, right, peers out of the kennel next to basset hound Daisy Mae while visiting her veterinarian mother, Dr. Bev Cappel, at her clinic Wednesday in Chesnut Ridge, N.Y. Olivia briefly eluded her mother, who was speaking to a visitor, wandered into the kennel and closed the door on her own. She was discovered shortly after by a vet technician.
(Julie Jacobson / AP Photo)