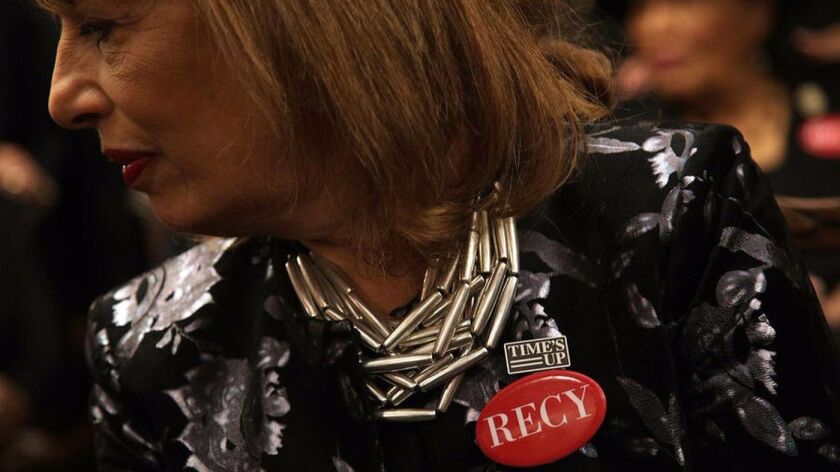 Rep. Jackie Speier of Hillsborough and other members of Congress are rallying colleagues to wear black to Tuesday night's State of the Union address to recognize sexual harassment and assault, similar to the visual statement actors and musicians have made at award shows this year.
"This is a culture change that is sweeping the country, and Congress is embracing it," Speier told NBC News.
Staff for at least a half-dozen California members say lawmakers will join Speier and the Democratic Women's Working Group in wearing black to the speech in solidarity with women in multiple industries standing up to sexual harassment. It is meant to mirror the actresses and others in the Hollywood anti-harassment group Time's Up, who wore black to the Golden Globes.
Speier, who is pushing for changes to the sexual harassment policies on Capitol Hill and revealed her own negative experience as a Hill staffer, is bringing Fatima Goss Graves, CEO of the National Women's Law Center, as a guest to the State of the Union.
The House is working on legislation embraced by Speier that would overhaul how Capitol Hill staff report sexual harassment, including no longer allowing members of Congress to use taxpayer money to settle complaints.
Rep. Susan Davis of San Diego's extra ticket is going to former State Department official Jenna Ben-Yehuda, who has helped bring attention to sexual harassment in the national security industry.
Rep. Mark DeSaulnier of Concord is bringing as his guest Army Master Sgt. Linda Ray, who was sexually assaulted by a superior in her unit. Both of them plan to wear black, according to DeSaulnier's office.
---