'Chamber of Fear'
LeBron James' "Chamber of Fear" Nike Commercial
The spot features Cleveland Cavalier LeBron James battling a cartoon kung fu master and a pair of dragons. The commercial was deemed disrespectful to Chinese culture.
(Mike Clarke AFP / Getty Images)
Rolling Stone Magazine
Rolling Stone Magazine
After a Chinese edition of Rolling Stone Magazine hit newsstands in March, regulators said they would not allow the magazine to publish a second issue. The trouble stemmed not from the story on Cui Jian, a rocker who played in Tiananment Square in 1989, but because authorities said the publishers did not follow procedure.
(AP)
'The Sims 2'
The Sims 2
The official line is that the video game was banned "to protect intellectual property rights."
(AP)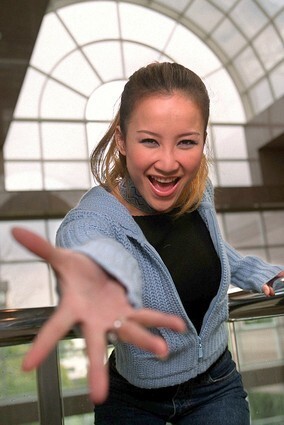 Coco Lee
Three Songs from 'The Asian Mariah Carey' Coco Lee's album 'Exposed'
China banned the three songs "So Good," "Touch" and "No Doubt" because the lyrics were deemed too sexually explicit. For example, "Big Daddy close the door/What are you waiting for?/I'm crawling on all fours/Come join me on the floor/I want this rug to burn."
(Ken Hively / LAT)
Teletubbies
Teletubbies
In order to promote the Chinese animation industry, the government announced a ban on cartoons that blend live action actors with animation earlier this year. The film "Who Framed Roger Rabbit" as well as the toddler-friendly British TV show "Teletubbies" can no longer be shown on Chinese television.
(AP)
'Memoirs of a Geisha'
Memoirs of a Geisha
Banned as a result of widespread criticism in Chinese media, critics said the film was insensitive because it did not touch on atrocities committed by Japanese during the country's occupation of China in the 1930s.
(David James / Columbia Pictures)
'Brokeback Mountain'
'Brokeback Mountain'
The Oscar-winning film was declared too controversial for China, where homosexuality is taboo.
(Kimberly French / Focus Features)
'The Simpsons'
'The Simpsons'
Regulators barred foreign cartoons such as "The Simpsons," Mickey Mouse and Pokemon from TV from 5 p.m. to 8 p.m. in an effort to protect China's struggling animation studios. The move allowed "Journey to the West," based on the Chinese legend of Monkey King and his pals, to get the top TV viewing hours to itself.
(Fox)