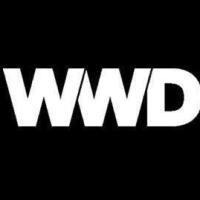 Andrew Nodell | WWD
Latest From This Author
As New York readies for fashion week, the team at Rag & Bone will have already exhaled a collective sigh of relief.

After 50 years in show business Elton John announced he is embarking upon a three-year farewell tour this fall with Gucci exclusively designing his onstage wardrobe.

Accurately re-creating the lavish and vibrant wardrobe of Gianni Versace was one of the most crucial elements of Ryan Murphy's forthcoming "The Assassination of Gianni Versace: American Crime Story," which premieres Jan. 17 on FX.

Owning a piece of Zsa Zsa Gabor's estate will be simple, darling.

"I have to whisper," offered Chloë Sevigny, breathily.

Bill Cunningham is still influencing the world in ways even he could never have imagined.

Author Jeannette Walls stood confidently before a barrage of flashbulbs at the red carpet premiere of "The Glass Castle" Wednesday in New York.

Candice Huffine didn't know how far she would go — both literally and figuratively — when she first started running early last year.

"I moved to the east coast about three months ago from Los Angeles and I always heard these rumors of Hamptons power parties and this is not what I envisioned," teased Ryan Seacrest as host of the lively BCRF Party for Pink in Bridgehampton, N.Y.