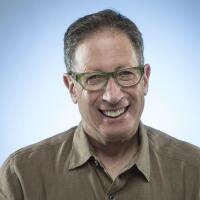 David Colker
David Colker previously wrote and edited obituaries – a beat perhaps foreshadowed by being on the Timothy Leary death watch in 1996 when he took the assignment so seriously he was at Leary's bedside when he died. He left The Times in 2015.
Latest From This Author
F. Lee Bailey, who was at one time the most famous trial attorney in the country, defending clients including O.J. Simpson and Patty Hearst, dies at 87.

Morricone was known for his scores for such films as 'The Mission,' 'A Fistful of Dollars' and 'The Hateful Eight,' for which he won an Oscar in 2016.

Kramer, whose 1985 drama 'The Normal Heart' about the early years of the AIDS crisis was an angry indictment of inaction by officials, has died at 84.

Italian film, theater and opera director Franco Zeffirelli, known for his over-the-top productions, once described a scene of a father reacting to his son's desire to work in the theater.

When he got his start in the 1940s, Stan Lee was embarrassed by his profession.

In an era when celebrity is fueled by antics caught on video, former Toronto Mayor Rob Ford was an unwitting superstar.

Nancy Reagan, who died Sunday at age 94, played an outsized role as first lady during her husband's years in the White House.

Composer and conductor Pierre Boulez, a towering figure in contemporary music, was an enfant terrible who mellowed with age but never flagged from his crusade to push music lovers and the music establishment to let go of the past and embrace new sounds, structures and textures.

Author Stephen Birmingham wrote approximately 30 books, almost all of which were about the super-wealthy.

Economist and security expert Henry "Harry" Rowen was president of the Rand think tank when it produced the Pentagon Papers, an incendiary study of U.S. involvement in the Vietnam War.