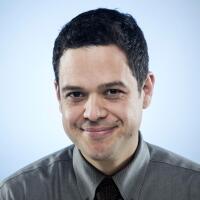 Garrett Therolf previously covered Los Angeles County government with an emphasis on its child welfare system. While at The Times from 2006-16, he held assignments covering crime, the revolution in Egypt and the conflict in Iraq. He is a native Californian, and graduated from the School of Foreign Service at Georgetown University.
The case of 10-year-old Anthony Avalos exposes serious failures by the Los Angeles County child protection system to intervene before his death.

Los Angeles County caseworkers allowed 4-year-old Noah Cuatro to remain in his parents' home despite a court order in May — weeks before the Palmdale boy died under what authorities say are suspicious circumstances, according to two sources who have reviewed court documents.

The death of 8-year-old Gabriel Fernandez in 2013 was a notorious failure of Los Angeles County's safety net to protect abused and neglected children.

Anthony Avalos suffered at least five days of sustained torture that culminated in the 10-year-old boy's death last month, Los Angeles County prosecutors allege in new court papers.

Anthony Avalos came out as gay in recent weeks, and authorities are now investigating whether homophobia played a role in the death of the 10-year-old Lancaster boy, a county official said.

Long before 10-year-old Anthony Avalos died on Thursday with severe head injuries and cigarette burns covering his body, law enforcement officers and child protective caseworkers documented years of severe abuse allegations, according to sources familiar with the case history.

Black children account for eight out of 100 Los Angeles County children, yet they make up 28 out of 100 foster children, according to Department of Children and Family Services data.

More than 50 employees working inside Los Angeles County's juvenile lockups received promotions despite a history of disciplinary problems or criminal arrests under a deal county leaders quietly cut earlier this year.