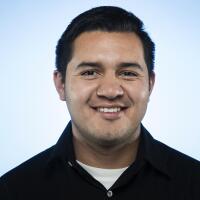 James Barragan
James Barragan started at the Los Angeles Times as a Metpro trainee after graduating from UCLA with a bachelor's degree in history. Before working at The Times, James was a Chips Quinn Scholar at the Austin-American Statesman. While in school he also interned for the Huffington Post's Spanish language website, Voces, and attended the New York Times Student Journalism Institute. James is a Los Angeles native and a fluent Spanish speaker and writer. He left in 2014.

Latest From This Author
William Winegardner strode confidently near the head of the line of the Glen Helen 1 hand crew this summer as his team wrapped up a five-mile hike on a scorching day in San Bernardino.

In the late 1990s, John Peña struggled to draw people to his underground parties in downtown Pomona.

A former Upland city manager faces one year in jail after pleading no contest to one felony count of conflict of interest after benefiting from a $50,000 deal he made while in office, prosecutors said.

A Banning man was sentenced Friday to 45 years in prison for a series of nine arson fires that spanned two years and two counties, prosecutors said.

Weeks after a Fontana man was arrested for allegedly keeping more than 500 roosters for cockfighting, San Bernardino County officials released a video to combat the crime, calling it an "increasing problem."

Six people arrested during heated immigration protests in July that put the city of Murrieta in the national spotlight have been charged with obstructing officers who were responding to the unruly crowds.

Three decades after some California cities began requiring old brick buildings to be seismically retrofitted, thousands across the state still have not been strengthened and are in danger of collapse during a major earthquake.

Three men were charged Tuesday with attempted murder of a peace officer and possession of an assault rifle in connection with a shooting that left a San Bernardino police officer critically wounded and a suspect dead.

For four decades, the smallest city in San Bernardino County fought them.

Two workers from an Inland Empire livestock auction facility pleaded no contest Friday to animal cruelty charges, authorities said.