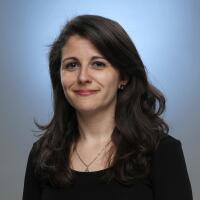 Kate Stanhope
Kate Stanhope is a former digital editor on the entertainment team at the Los Angeles Times. She previously interned at the San Diego Union-Tribune in 2008 and at The Times in 2009. A New Jersey native, she earned her bachelor's degree from UCLA. She left The Times in 2019.
Latest From This Author
Bradley Cooper can add something new to his resume: Grammy winner.

Will Kevin Hart return as Oscars host?

Every holiday season, moviegoers are hit with a nearly impossible task: Find one film the whole family can agree on.

This season will mark "Law & Order: SVU's" 20th year on the beat investigating sexually based offenses.

Discussions about representation, diversity and inclusion have been a hot topic in Hollywood for the past few years, but the stars behind FX's forthcoming "Sons of Anarchy" spinoff, "Mayans M.C.," promise that the series is much more than just a diverse take on the classic long-running drama.

Once again, downtown San Diego has been overtaken by superheroes, vampires and even time lords.

A lot has changed since the titular character of "Maude" decided to have an abortion in 1972.

"The Good Fight," CBS All Access' "Good Wife" spinoff, has become closely linked with President Trump since its premiere.

David Simon isn't backing down.

Former "Roseanne" executive producer Marcy Carsey weighed in on the revival's recent cancellation Friday at the ATX Festival.