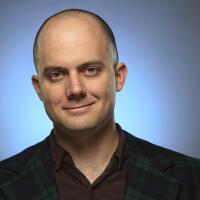 Peter Jamison
Peter Jamison covered the Los Angeles mayor's office for the Los Angeles Times until 2016. He previously wrote about the criminal justice system for the Tampa Bay Times (formerly the St. Petersburg Times). A sixth-generation Californian, he has also worked at SF Weekly, the Valley News of New Hampshire and the Point Reyes Light.
Latest From This Author
District of Columbia Atty. Gen.

Los Angeles officials often boast about how they stemmed the rising cost of employee pensions, an expense that has hobbled cash-strapped cities throughout California.

Los Angeles Rams owner Stan Kroenke has agreed to pay for security provided by Los Angeles police officers at football games, ending weeks of confusion over who should pick up the bill for police patrols for L.A.'s renascent NFL franchise.

Five people were taken to the hospital Saturday night after a man driving through the parking lot of the Irvine Meadows Amphitheatre struck a number of pedestrians and a parked police vehicle, officials said.

Los Angeles Mayor Eric Garcetti announced Tuesday that he has chosen Los Angeles Department of Water and Power Chief Operating Officer David Wright to lead the agency.

As the Rams prepare for their return to Los Angeles on Saturday with a preseason game against the Dallas Cowboys, L.A. city officials are scrambling to figure out who will pay for the substantial police presence required at a National Football League game.

Marcie Edwards, who is quitting her job as general manager of the Los Angeles Department of Water and Power slightly more than two years after she was appointed to reform the agency, will step down in two weeks, Mayor Eric Garcetti's office announced Monday.

Los Angeles Mayor Eric Garcetti held up his city as a model of progressive policy-making at the Democratic National Convention Thursday in a speech that was as much a forthright self-introduction to a national audience as it was an argument on behalf of his party's presidential nominee.

Flights between Los Angeles International Airport and Istanbul have been suspended as a coup attempt plays out in Turkey, an airport spokeswoman said Saturday.

Charter school founder Steve Barr on Monday filed papers to run for Los Angeles mayor, launching a long-shot candidacy that could reshape the dynamics of incumbent Mayor Eric Garcetti's reelection bid by drawing voters' attention to the city's struggling school system.