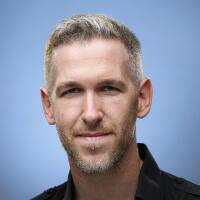 Shotgun Spratling is a former Sports web producer. He attended graduate school at USC and has covered high school and college athletics in Southern California since 2010.

Latest From This Author
Nick Dimitris was selected defensive line MVP at the Rivals regional camp last weekend after showcasing a combination of speed and lateral movement in drills.

Mater Dei linebacker and LSU commit Raesjon Davis' outstanding career has catapulted him to another level in the collegiate recruiting ranks.

UCLA hopes to remain dominant while Cal State Fullerton hopes to bounce back while USC hopes to make it back to Omaha under new coach Jason Gill.

First-year UCLA coach Mick Cronin has been looking on the recruiting trail for tough, hard-nosed prospects who aren't afraid to play defense.

San Juan Capistrano JSerra guard Ian Martinez hopes to one day become the first player from Costa Rica to play in the NBA.

Chatsworth Sierra Canyon's Alexis Mark attacks the court on both sides of the ball in an effort to deliver back-to-back CIF Open Division championships for the Trailblazers.

Devin Tillis doesn't have any glaring weaknesses in his game, but his biggest strength might be in his ability to get his Windward teammates prepared for competition.

While five of the ten recruits making in-game commitments during the All-American Bowl had USC caps on the table, only receiver Gary Bryant Jr. selected the Trojans.

Jahmai Mashack, a senior guard at Rancho Cucamonga Etiwanda, has developed into one of the best defenders in the Southland.

The Gardena Serra trio of quarterback Doug Brumfield, receiver Ronald Gilliam and defensive back Justin Pinkney have committed to Nevada Las Vegas and plan to sign in February.