Jack Kerouac in New York's Greenwich Village after a publisher's party for his book "The Dharma Bums" in 1958 — a year after "On the Road" appeared.
(AP Photo/Jerry Yulsman)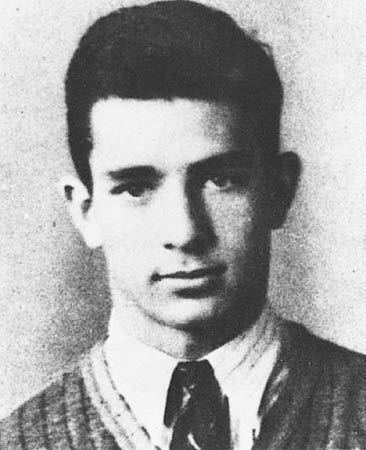 In 1939, Kerouac attended Horace Mann School in New York for one year. He was born March 12, 1922, in Lowell, Mass.
(HBJ Album Biography)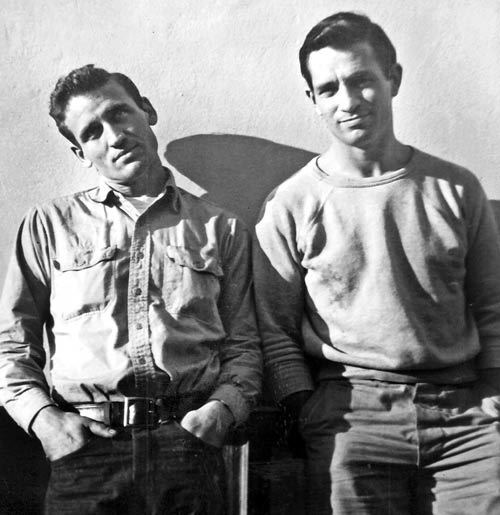 Neal Cassady, left, and Jack Kerouac. Their zigzag cross-country travels are the guts of "On the Road."
(Los Angeles Times)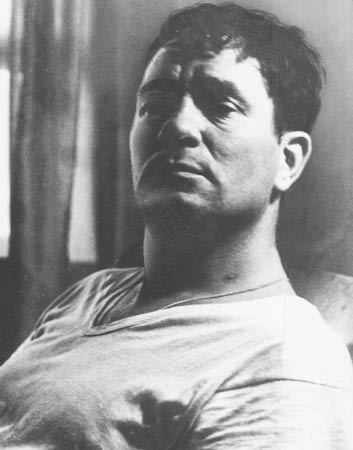 Kerouac at home in Hyannis, Mass., in August 1966. He died on Oct. 21, 1969, at age 47, in St. Petersburg, Fla.
("Kerouac: A Biography" by Ann Charters)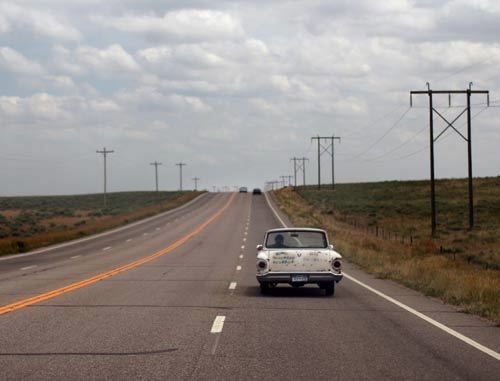 In "On the Road," Kerouac wrote about visiting portions of rural America. Here, an older-model car motors through Wray, Colo., recently along the kind of open highway that Kerouac might have watched slide past his car window half a century ago.
(Photo by Spencer Platt/Getty Images)