2 Images
Charting Islamic State's destruction in Palmyra
A satellite image of Palmyra, the ancient ruins site in Syria, shows the Temple of Baal Shamin in June before it was destroyed by Islamic militants. The temple is the tiny, vertical rectangle to the left of the cluster of modern buildings. Palmyra's Roman amphitheater can be seen at the bottom left portion of the picture.
(Airbus Defense and Space / AFP/Getty Images)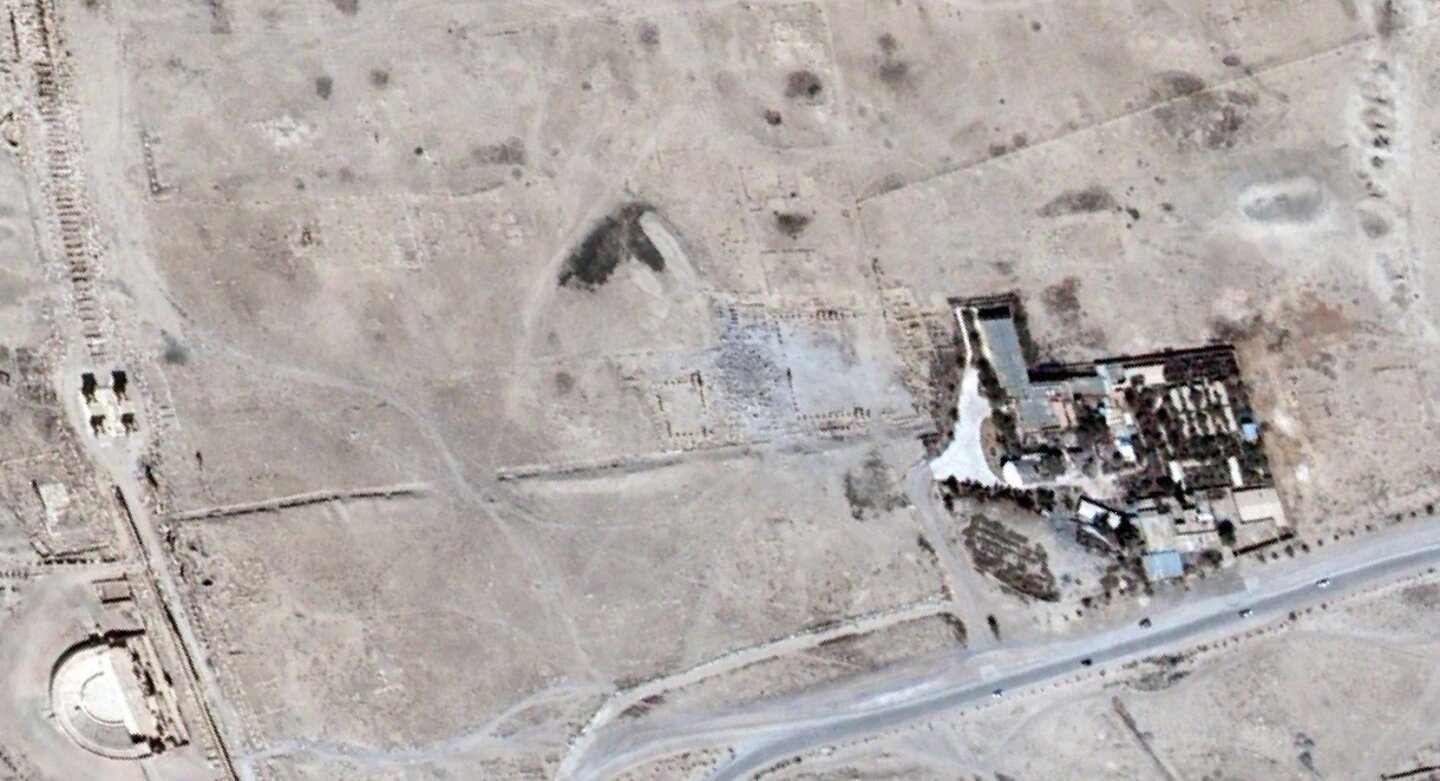 A satellite image taken on August 27 shows that the Temple of Baalshamin is now gone — in its place is a patch of grey dust.
(Airbus Defense and Space / AFP/Getty Images)