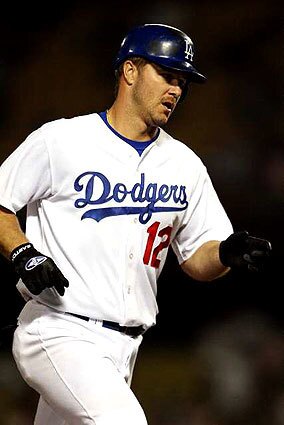 7 Images
Dodgers Back-to-Back-to-Back-to-Back HRs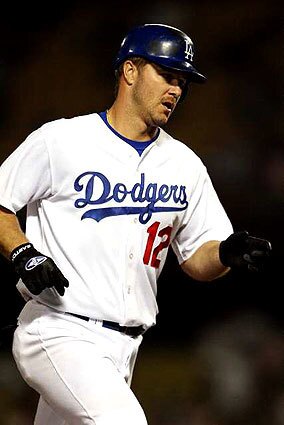 The Dodgers' Jeff Kent rounds the bases after his homer leading off the bottom of the ninth against the San Diego Padres on Sept. 18.
(Jeff Lewis / AP)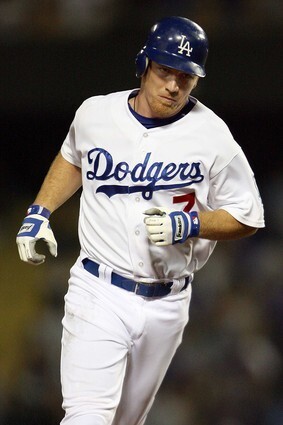 J.D. Drew circles the bases after he followed Jeff Kent's home run wih one of his own.
(Jeff Lewis / AP)
Trailing by two runs, Dodgers catcher Russell Martin greeted Padres reliever Trevor Hoffman with a home run on the first pitch.
(Francis Specker / AP)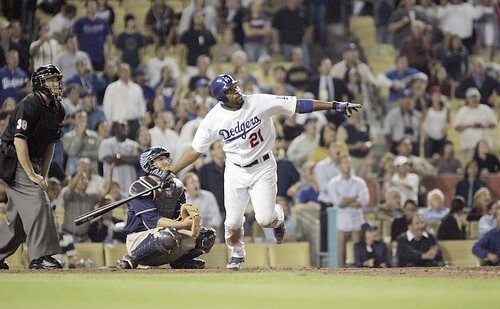 The Dodgers' Marlon Anderson tied the game on Hoffman's next pitch with a solo blast of his own.
(Gina Ferazzi / LAT)
Trailing by a run in the bottom of the 10th inning, the Dodgers defeated the Padres, 11-10, when Nomar Garciaparra drilled a two-run home run.
(Jeff Gross / Getty Images)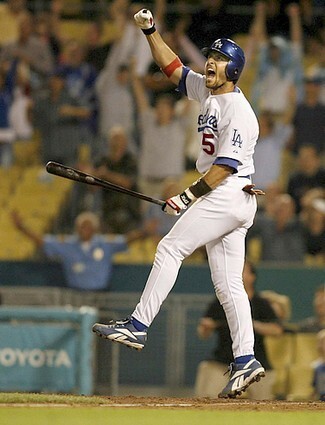 Nomar Garciaparra reacts after watching his game-winning homer clear the wall.
(Paul Buck / EPA)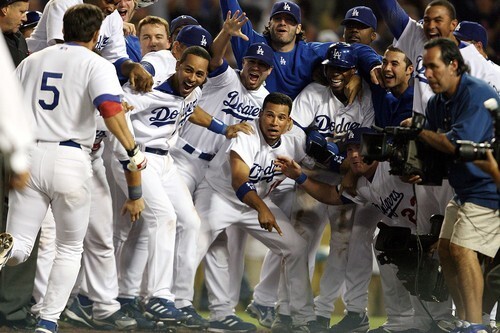 Teammates can't wait for Nomar Garciaparra to arrive at home plate to begin celebrating the 11-10, 10-inning victory over the Padres at Dodger Stadium on Sept. 18.
(Jeff Lewis / AP)