7 Images
Hotel bombings on the Sinai Peninsula
Blast victim
A woman wounded in a blast ripped that through the Hilton hotel in Taba is rushed to a hospital in nearby Eilat.
(AFP / Israeli TV)
Injured child
An injured child is taken to a hospital following a blast in Taba.
(Jo Kot / AFP)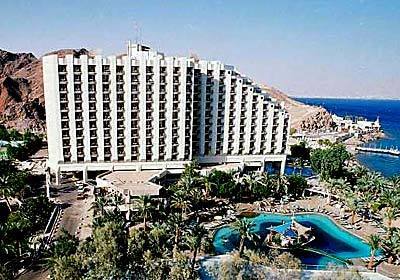 Taba Hilton Hotel
The Hilton Hotel in the Egyption resort town of Taba before today's blast.
(Salah Ibrahim / EPA)
Injured Israeli
A pregnant Israeli woman is helped onto a gurney after being caught in the blast.
(Jo Kot / AFP)
Injured child
An injured Israeli child is lifted into a waiting ambulance.
(Jo Kot / AFP)
Ambulances
Ambulances cross into the Israeli section of the border between Eilat (Israel) and Taba (Egypt) as they rush to help victims of the blast.
(Mori Chen / EPA)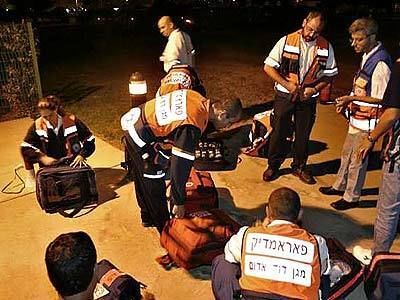 Medics
Medics in the Israeli town of Eilat prepare to help bomb victims across the border in Taba, Egypt.
(Yehuda Lahiani / AP)