9 Images
Jude Law: Life in pictures
Nude Jude
Jude started out on the English stage. In 1995, he appeared on Broadway and earned a Tony nomination for "Indiscretions." Jude went nude in the play, and told People that "being naked in plays is far more horrifying (than in films) because those theaters are always so chilly."
(Joan Marcus / Viator Associates)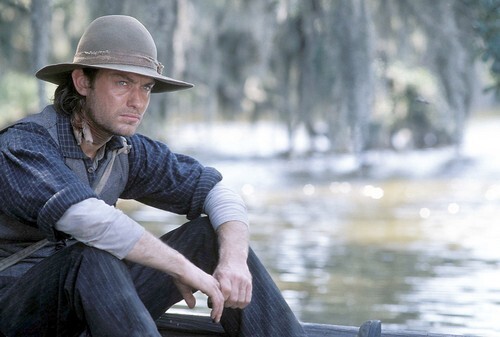 Path to fame
After roles on British television, Jude moved to LA. America fell for Jude and nominated him for two Academy Awards: one for "The Talented Mr. Ripley" in 1999 and one for "Cold Mountain," pictured, in 2003.
(Miramax Films)
Hey Jude, don't make it bad
Jude played a swaggering playboy in "Alfie" in 2004, but the film was poorly received. The New York Post said it best: "Law tries hard to make his Alfie likable, but he's working against the orchestrations of the narrative and merely comes off as feeble, a one-dimensional Eurotrash jerk with outmoded ideas about women and troubles that don't amount to a hill of beans."
(David Appleby / Paramount Pictures)
Tying the knot
Jude married Sadie Frost in 1997 and they had three children together. They were a popular couple with famous friends like Kate Moss, their daughter's godmother. The pair later divorced.
(WireImage)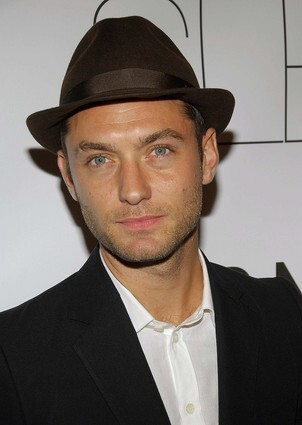 Branching out: Natural Nylon
Natural Nylon was Jude's production company. He started it in 1997 with Sadie Frost and Ewan McGregor, among others. They produced films and theater productions until Ewan left, followed by Jude. That was the end.
(Evan Agostini / Associated Press)
Love blooms
Jude and Sienna Miller, costars in 2004's "Alfie," became an item. After their engagement in '04, however, Jude had an affair with his children's nanny in 2005. Although Jude and Sienna reunited, they called it quits for good in 2006.
(David Appleby / Paramount Pictures)
Shhh … don't tell
Jude Law has been named "apparel ambassador of Dunhill," but I'm pretty sure that just means he models its clothes. The ads will only be seen by people in Asia … or people anywhere in the rest of the world who have access to a computer.
(www.dunhill.com)
Too darn pretty
Whereas most men whine about not looking like Jude Law, Jude Law complains about looking like Jude Law.
"Whenever there is a role for a pretty boy, people quickly say, 'Okay, let's take Jude Law,' " he told Germany's InStyle. "I can really understand how women feel when they are reduced to their outward appearance."
(David James / DreamWorks)
Jude keeps it real
Despite his inescapable prettiness, Jude manages not to get too self-absorbed. Having children takes "away the possibility of becoming a narcissistic ego nightmare, which I think the acting business can sometimes offer up to you," Jude told People.
(Matt Dunham / Associated Press)