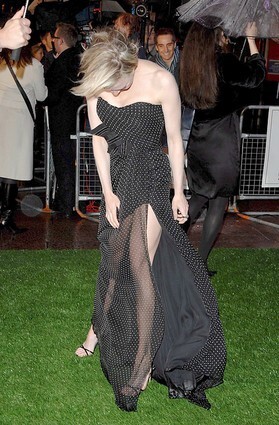 9 Images
Renée Zellweger: Life in pictures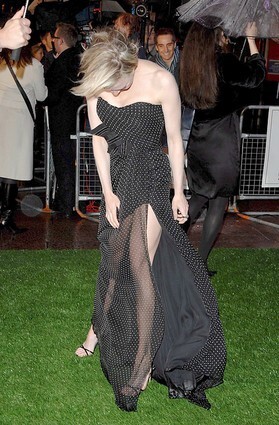 Renée Zellweger
The accidental movie star
Renée Zellweger has received 20 prestigious awards. One is an Oscar. She's among the most highly paid actresses in America. She's living the dream – and yet, Renée seems uncomfortable in Hollywood, and maybe even in her own skin. ""I love to go to somebody's house when it gets a little bit later and there's dancing and laughter and nobody's pointing to the weird actor girl in the corner," the Texas native told Harper's Bazaar this year.
(Daniel Deme / EPA)
The rise of Renée
After an uncredited appearance in "Murder in the Heartland" in 1993, Renée's career picked up. Cult classics "Reality Bites" and "Empire Records" followed in 1994 and 1995, respectively. Then in 1996 she starred in "Jerry Maguire," making her a household name.
(Columbia / TriStarPictures)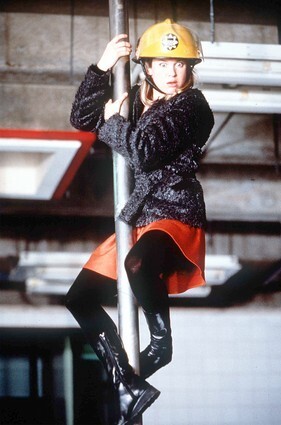 Tivo this
To play a chubby Brit in "Bridget Jones's Diary" in 2001, Renée packed on 20 pounds and mastered an English accent. Renée and Hugh Grant were magic together and the movie was as good, if not better, than the book that inspired it.
(Alex Bailey / Miramax)
Weighty issues
After playing Bridget Jones, Renée quickly shed her excess baggage. The yo-yo extraordinaire then gained it all back for the sequel, "Bridget Jones: The Edge of Reason," in 2004. After wrap, she dropped it again, stunning fans and detractors alike. Many suspected an eating disorder, but Renée insisted that diet and exercise got her back in A-list shape. "I ate fruit and whey, and I ate salads at lunch, and I ate fish at night … Running around, and hiking, and doing my yoga, and swimming, and things like that," she told unreel.co.uk.
(Los Angeles Times)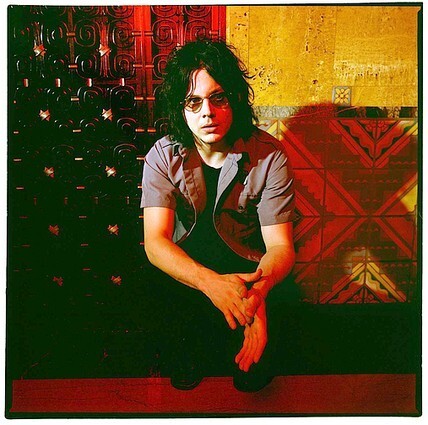 The odd couple
In 2004, after over a year and a half together, Renée and White Stripes frontman Jack White finally split. People speculated that she was ready to tie the knot, but her younger boyfriend wasn't there yet.
(Genaro Molina / Los Angeles Times)
She married who!?
Renée met Kenny Chesney in January 2005 and married him in May. He didn't even have time to buy her an engagement ring. Bad omen?
(Carolina Herrera / Associated Press)
'Fraud'
Four months in, Renée and Kenny had their marriage annulled; she cited "fraud" as the reason. The tabloids had a field day with this term, speculating that Kenny was gay. Perhaps in response to the allegations, Renée and Kenny released a joint statement saying, "The miscommunication of the objective of their marriage at the start is the only reason for this annulment."
(WireImage and AFP / Getty Images)
The thin line between sweet and creepy
In a song called "Rene," Israeli pop artist Ariel Horowitz sings about marrying the actress and taking her to Israel with him.
(Kevin Winter / Getty Images)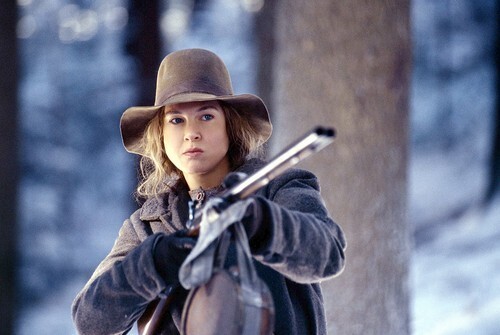 A gat for Renée?
Renee is so freaked out by being home alone that she has considered buying a gun. "I don't want to own a gun, but sometimes I do think about it," the actress told the Belfast Telegraph. (I know a guy named Ariel who would be more than happy to protect her.)
(Phil Bray / Miramax Films)